☁️ Live World-wide Weather Forecast Teller.
Weather Forecaster.
This is a website I made, while I was practicing my BackEnd skills with Node. I also wanted to test out [OpenWeatherMap's API], and in case you are wondering what that is, fell free to check it out.
Other than the live weather display, I also made a form which you can use to tell which cities, forecast you want. Also, you can get the weather in °C(Celsius), °F(Fahrenheit), K(Kelvin).

And here is the weather Display. It is pretty simple because my main focus was to use a server to do this, and not make it all fancy with CSS.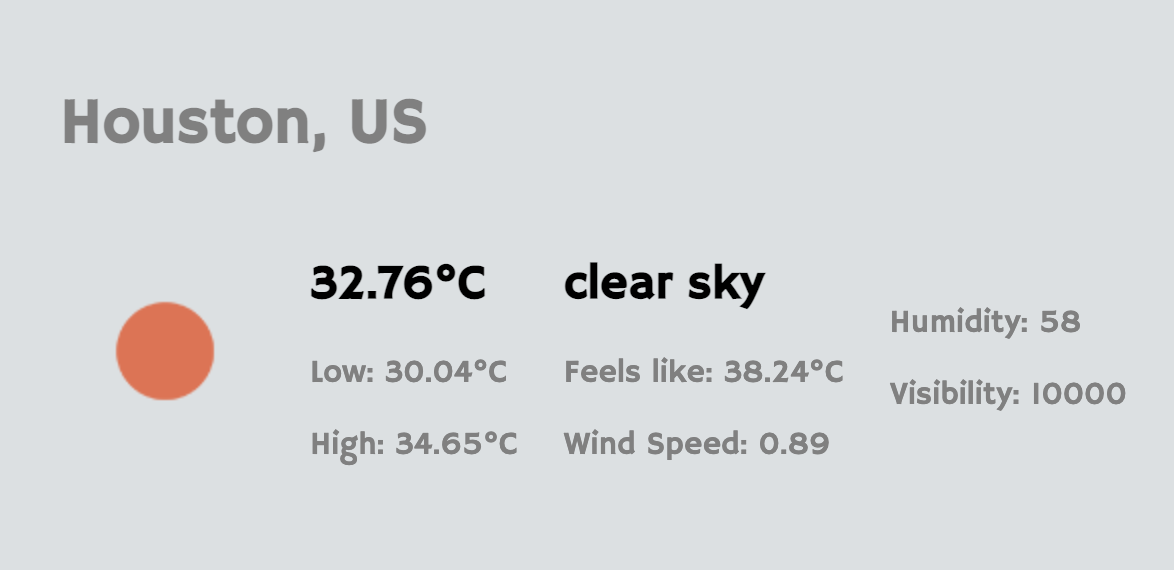 To use the website, make sure to press the run button, and if you enter a city that doesn't exist, then you will receive an error page.
Packages I used:
I hope you enjoy this and feel free to suggest any features below. Signing off for now, OLDWIZARD209