A little spammer you can annoy your friends with. However, there are Specific instructions for it to work
1) Go to https://discord.com/developers/applications
2) Click "New Application" and name your user anything you want
Your webpage should look like this now:

3) Now click "Bot" on the left hand side. Click "add bot". Scroll down and give it administrator permission . Then go to Token, and click to reveal. DONT SHARE THIS WITH ANYONE. Copy the token.


4) Now go to "OAuth2". Scroll down and select "bot"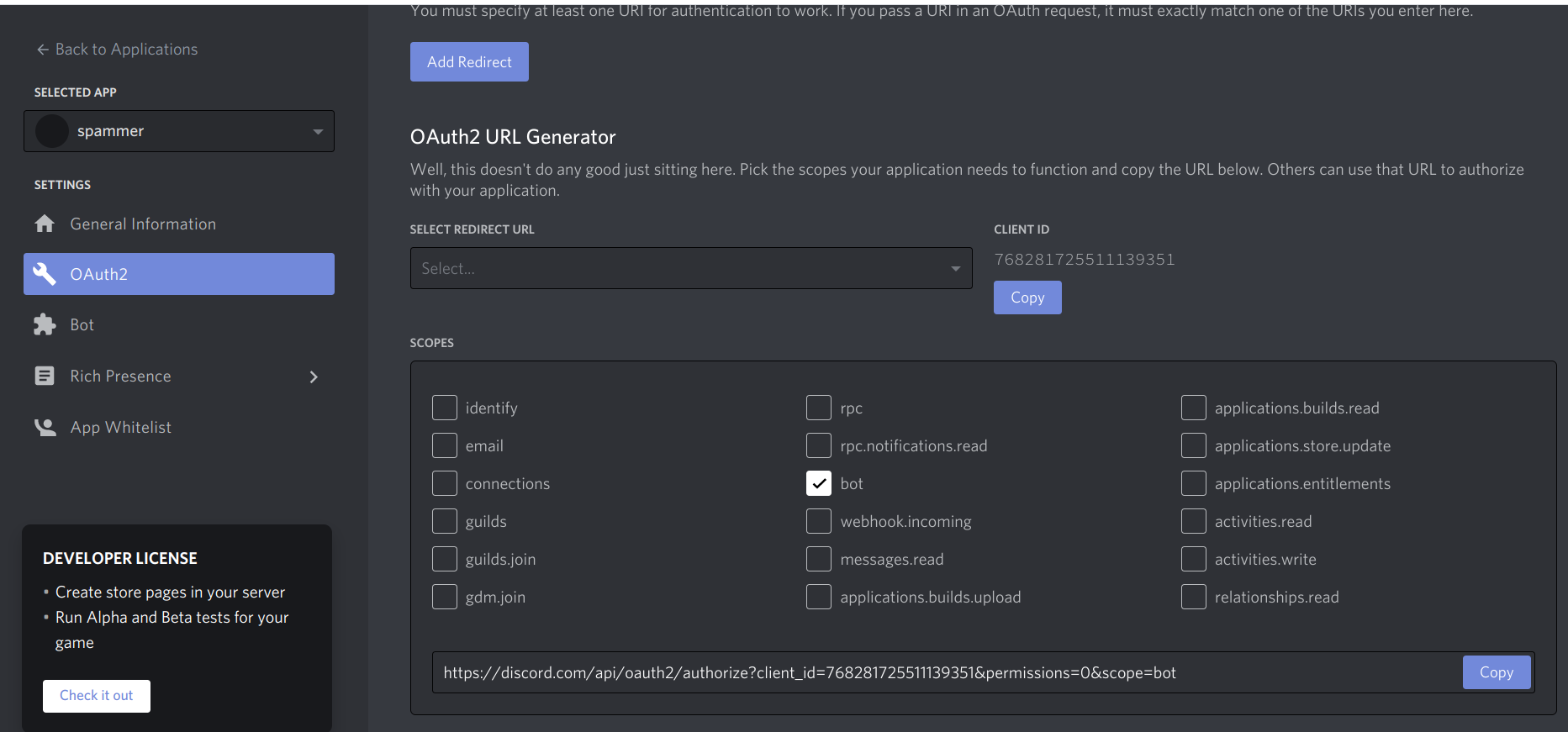 5) If you did the previous step correcly, a link should pop up. go to it.


6) Select a server. NOTE: IT SHOULD BE A SERVER WHERE YOU ARE THE OWNER. OTHERWISE IT WONT WORK. click Authorize.
7) You should now see your bot offline. When you run it. It should appear online.
8) Run the program. It will ask for your client ID and what you would like to spam with. Complete it.
Now, when someone says hi, hey, hello, or help, it starts spamming!
Yes, this was inspired by Max Codez´s Discord spammer.
However I changed some things, and I will leave a link to his video here
As always, pls upvote and comment!
You are viewing a single comment.
View All