Shopping Cart Website (Almost like Amazon)
This is basically a shopping cart website I made in Django.
It has most of the features in Amazon.
Hope you enjoy it.
SUHASTADIPARTH1

(182)
@Ravens0606 Hi, I didn't un post my social media site. I just got a couple of warnings from a MODERATOR:
1. Advertising your app on someones app.
2. Plagiarizing a social media site called musetime.
I think they removed my post.
and I did not plagiarize, Musetime (social media app) was my brothers social media app.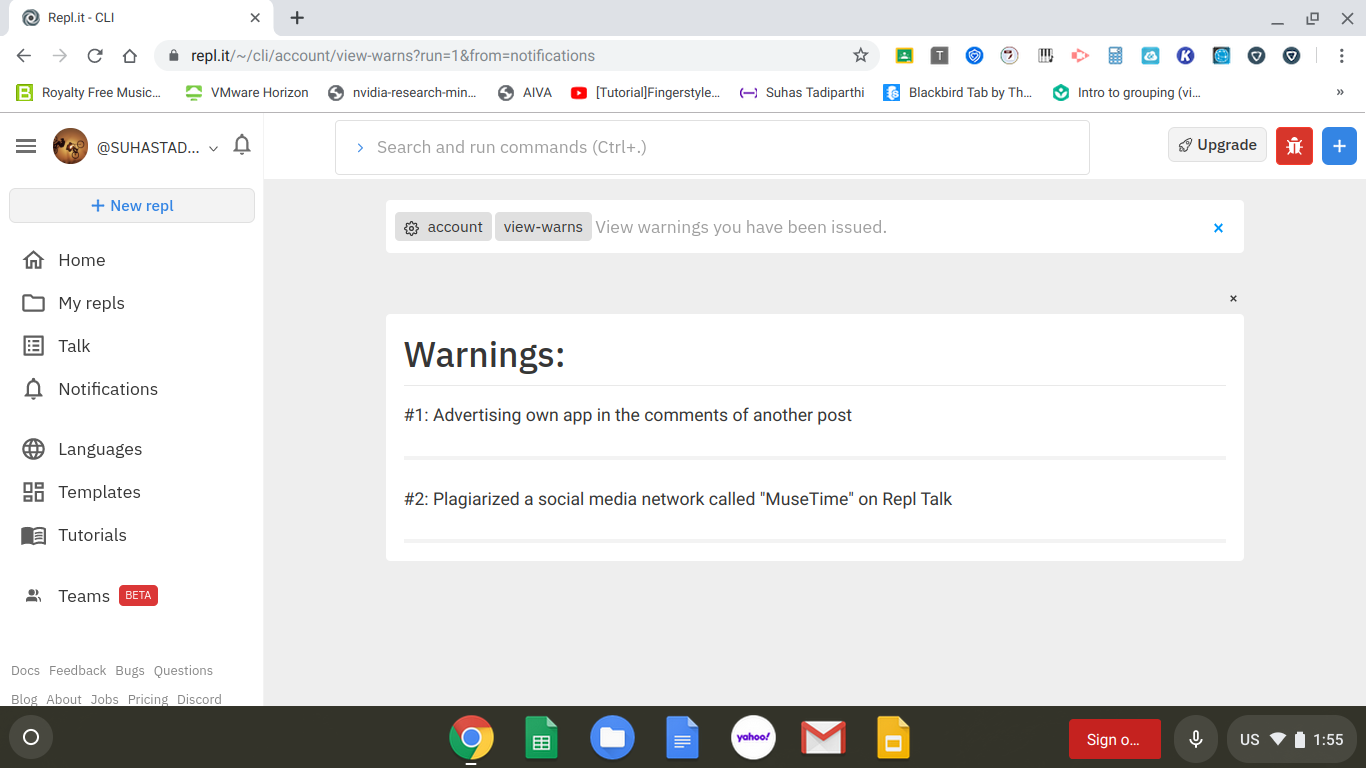 TheNethrRaven

(82)
Ok! Btw, i know musetime... your brother is also on the team because he is also a coder for it and he made up the name! Thanks for telling me. @SUHASTADIPARTH1
SUHASTADIPARTH1

(182)
@Ravens0606 Are we doing the social media app in HTML, CSS, Javascript? Can we do it in Python (django). That is where I am really strong in. And the time might be at 7:00pm or 8:00pm. or early than that.
SUHASTADIPARTH1

(182)
@PlaySoccer Thank you. I am not sure what the error is. When I opened your link, it was blank. And you shouldn't refresh when the item is removed, because that object is deleted.