[Portfolio Site] A website made using Bootstrap.
This is a little Personal Site I made after mingling with bootstrap for a while. Here is a sneak peak: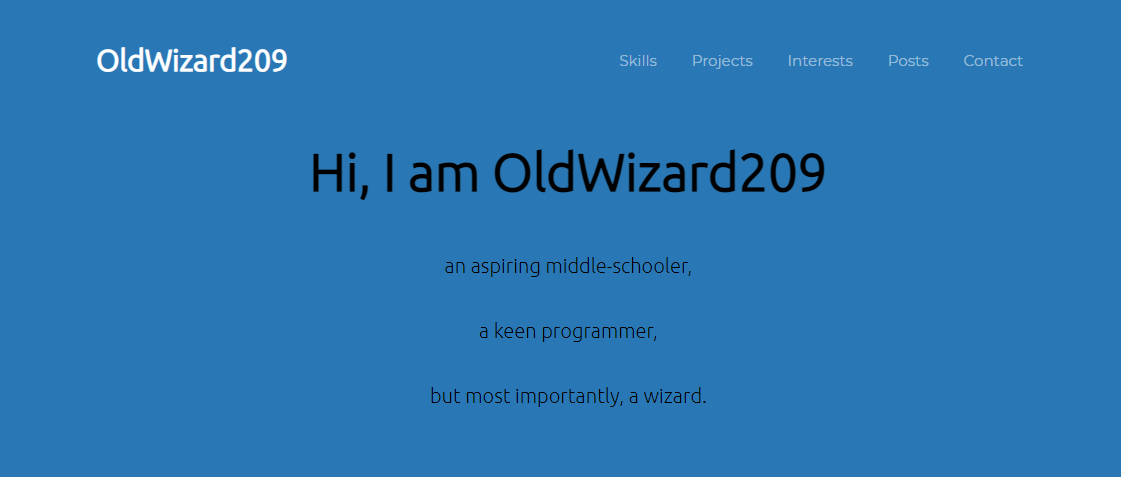 So as I failed my attempt on recreating the amazing old website of Sean Halpin, I thought of making this. But don't be ready to get too impressed, this was made in under 2 hours. Also, this website is 100% responsive, as it can work on any screen size.
Thanks for reading. Enjoy!!!
ch1ck3n
100% responsive
<meta name="viewport" content="width=device-width, initial-scale=1.0">
add that to all of your head tags
OldWizard209
thats probably just cuz you are seeing a mobile screen size on a browser screen. @ch1ck3n