Jam Submission: Code Daily
Code Daily
Code Daily is an app that encourages you to code daily. I remember reading about the comedian Jerry Seinfeld and how he stopped procrastinating writing jokes by having a calendar where he marked the days that he wrote and because he didn't want to break his streak, he would be motivated to write every day!
So to motivate you to code every day and to become the Seinfeld of programming I made this app. Basically, you open it every day -- maybe it's even your browser homepage -- and you simply say what you're hacking on and check-in! The app will calculate your streak and will show you how many days you've coded in a row. It also maintains a log of your check-ins that will be fun to read in the future.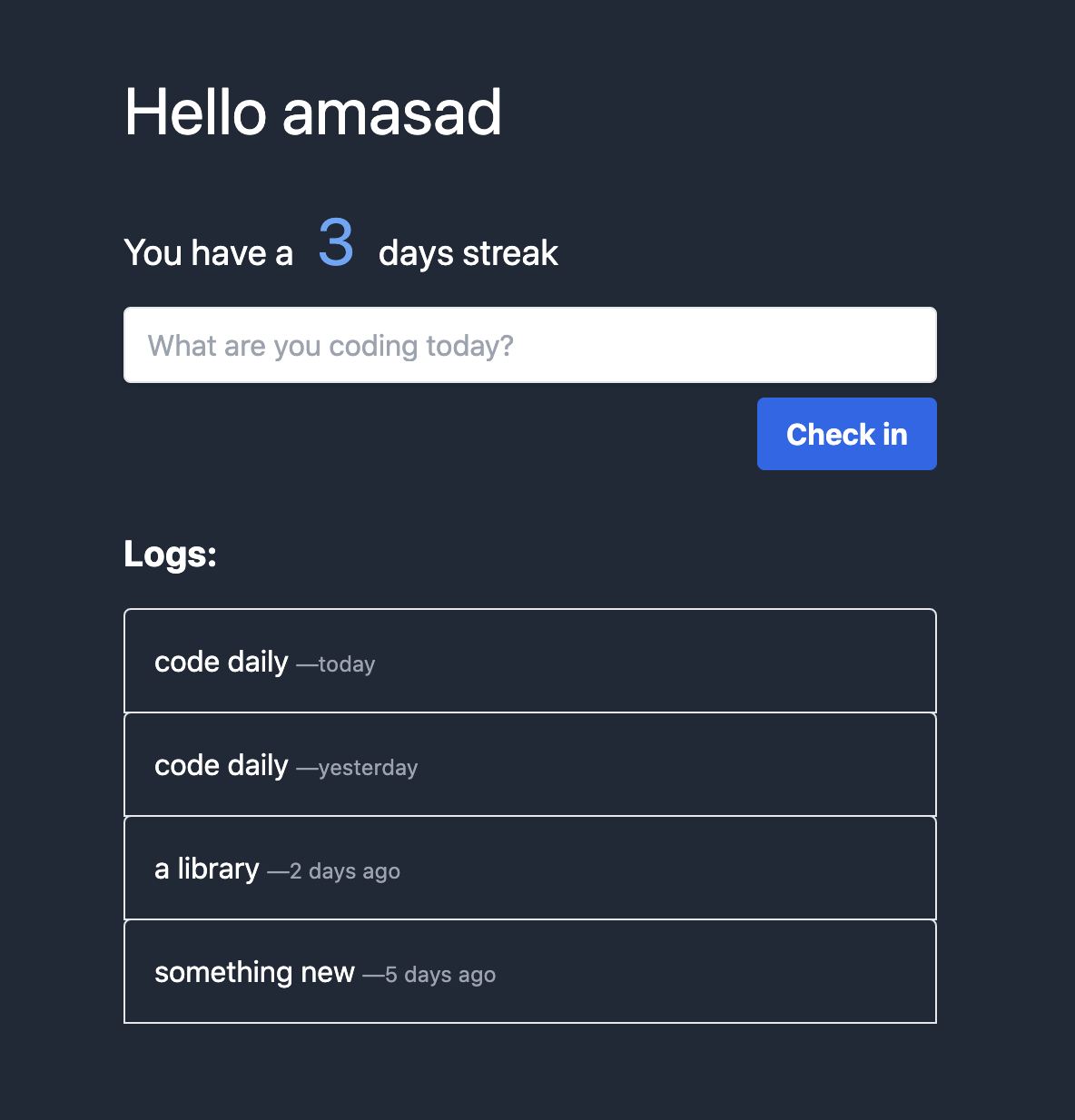 I had a lot more ideas for the app but:
my coding is rusty because I've been doing more business and management lately
I had some family obligations
But that's all excuses! Here is my roadmap -- if you're interested in helping, let me know in the comments and I'll invite you:
Send emails or notifications before the day is over so you don't miss a day
Render a calendar to show you which days you coded
Allow you to add friends and keep each other accountable
Give you awards or prizes for hitting streaks and let you share on social media
Let me know what you think!
UPDATE: Announcing leaderboard
On the landing page, you'll now see a leaderboard with the programmers with the most check-ins (please do not spam it on purpose to get to the top, I will find out). If you're logged in you can also go to /leaders to see the leaderboard.
UPDATE 2: Domain and Team