This hourglass is a few seconds long and you can flip it if you want when it ends.
The hourglass is displayed in the console, so make sure you have enough space on your screen to display it, I recommend opening the console in a new tab.
This is how the output must look like: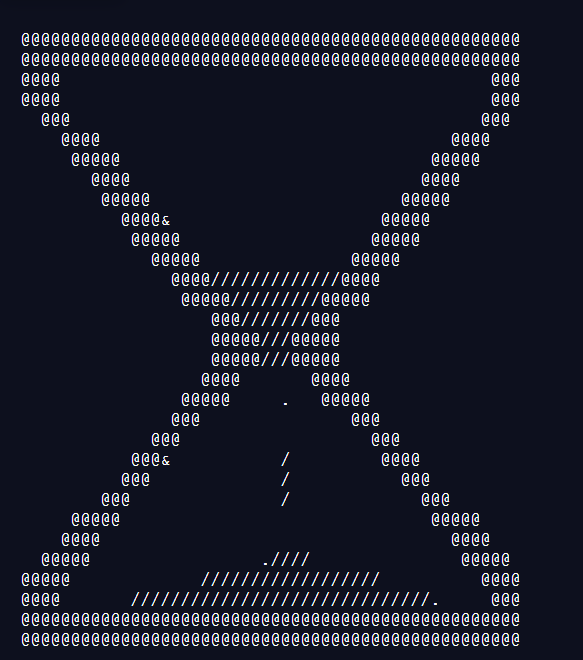 Overall, I think it was a fun project to make, enjoy.