SortaWeather API
A JavaScript library that makes using the weather.gov API easier.
I developed this to use in my clock widget.
Features
Easy to use
Takes care of errors
Handles geolocation
Handles requests
Generates 24-hour and 7-day forecasts
Example Code
This logs the temperature in your area:
script.js:
Enjoy!
Note
If you get "Error", the request may have failed, or you need to enable location services.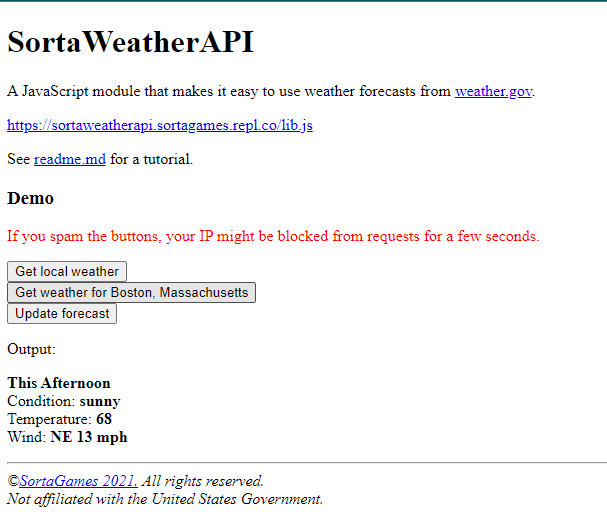 You are viewing a single comment.
View All