Earlier, I saw that someone took my old Babylon.js 3D experiment and they didn't source me!!! (well to be fair they were asking a question).
I've taken the liberty and made this project... multiplayerified! Now obviously this was not the best way to go about doing it, but hey, it works.
Gallery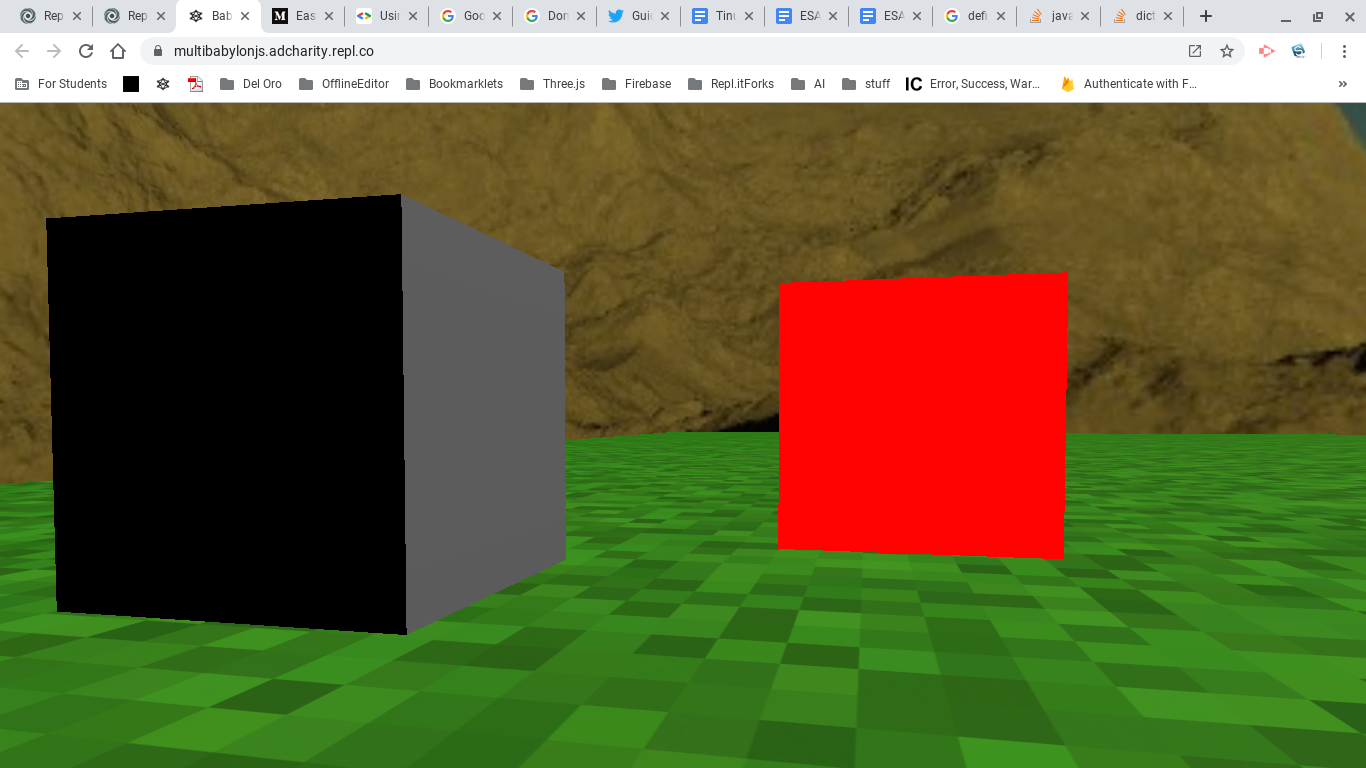 BEHOLD LAG IN ALL OF ITS GLORY
Updates (not that people check)
got rid of hovering player by dirt block (it was caused by... misuse of socket?)
You are viewing a single comment.
View All
AdCharity
@AgastyaSandhuja I'm planning on some massive update to make this actually interesting to play but I'm too short on time.