Python has not supported sound for quite a while now.
Are the developers planning to add sound?
When will this happen?
Will this even happen?
RYANTADIPARTHI

(6000)
i don't think they're going to support other modules audio, but they do have an audio system of their own. here's a tutorial on it.
BananaJellyfish

(204)
@Coder2195Text well, if ur using pygame, you do pygame.mixer.Sound('insert_sound_name_here'.wav) after importing your sound. im not sure if it is possible without pygame
19wintersp

(1121)
You've already received two good answers, though I'd just like to clarify: Python does not have a built-in sound library, and I doubt they will add one due to the issues with compatibility. Python has third-party libraries made by the community to support sound, some dedicated (such as playsound or simpleaudio) which you can install from PyPi. Replit, however, runs your code remotely on a container in their servers, so any sound produced would not get to you, in the browser, if it was even produced. To combat this, Replit has created an API for playing sound, which allows you to bypass this and get Replit to play the sound directly in the browser. You can do this quite easily with the replit module; see Bookie0's answer.
19wintersp

(1121)
@Coder2195Text Could you be more specific about what's not working? The example repls do not work on their own; their audio files are blank.
Bookie0

(5976)
There's already sound in Python, use repl.it audio. Check this out for the full blog.
You'll probably need to be an explorer for that. To be an explorer, go to account: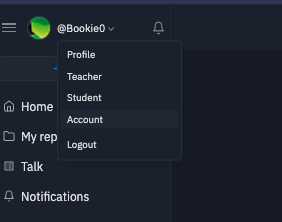 And scroll down to roles and check 'explorer':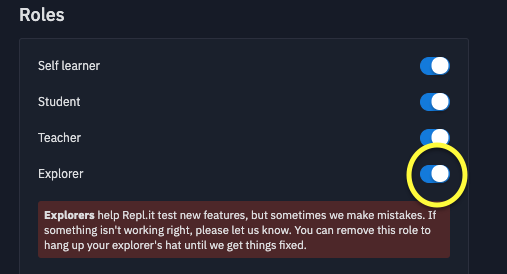 Quick program:
from replit import audio # imports library

# replace audio_file.mp3 with the actual file
# you can use .mp3, .wav, and .aiff
source = audio.play_file("audio_file.mp3") 
Good luck and have fun! :D