Please put the + button back on top right corner
Hey
I just wrote a book about visual programming in math, and I'm promoting replit.com in my book.
In my instructions on how to create a new file, I have used the + button on top right corner.
The button is there on replit.com, but after you create a new file, you get the magnifying glass instead.
Please put the + button back, also after we have created a new file.
Creating a new repl is something we do very often, and should be accessible with 1 click, not 2.
Please fix this.
robowolf

(550)
The plus button is still there for me.



Anyways try bookmarking https://www.replit.com/new. That's a way to get it in one click.
joka0303

(0)
@robowolf Thanks, but if you create a new repl, then the + button disappears, you only see the magnifying glass.
Bookie0

(6360)
Ah yes, that's quite troublesome. You can press the hamburger icon, then press new repl (2 clicks):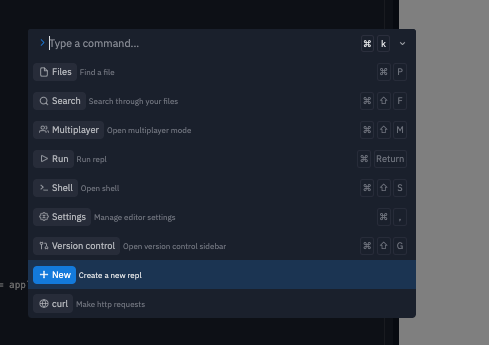 or click the magnifying glass and then click new repl (also 2 clicks)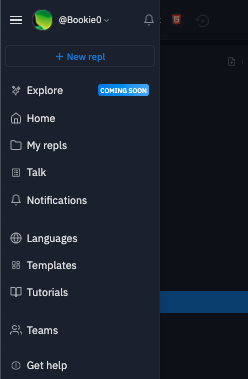 You can suggest this in feedback here.
Good luck! :D