How To Add DNS Records Within Repl.
Coder100

(18215)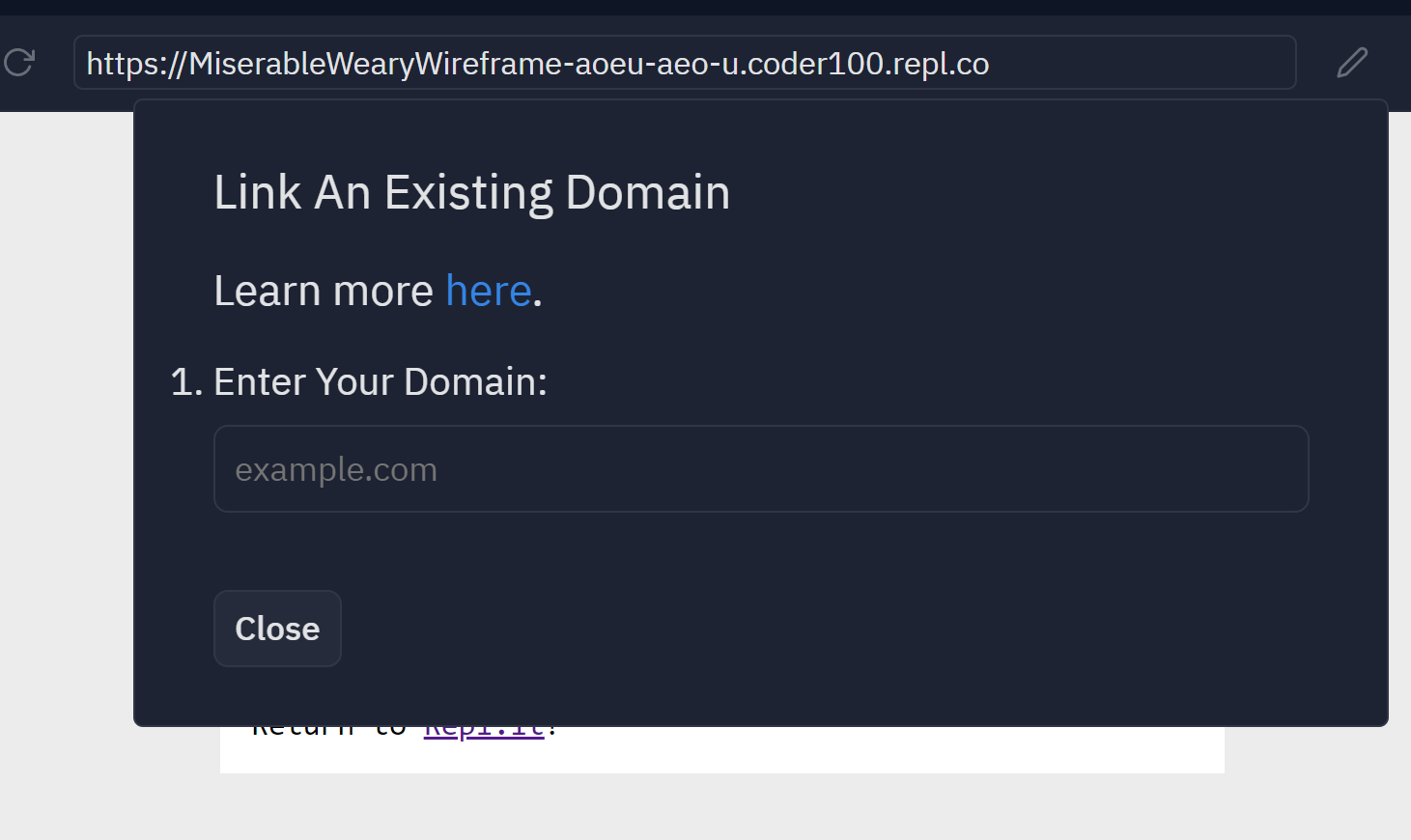 It's this!
First, you type in the domain you bought, you could get one in https://freenom.com
Then, they give you your dns record!

finally, you can do your magic and your thing in your cloudflare or whatever dns you use

RoBlockHead

(521)
You don't have control over the DNS records of the repl. If you want control over the DNS records, you need to use a custom domain.
SixBeeps

(5234)
You don't add the records from the DNS to the Repl, but rather the records from the Repl to the DNS. Adding a record depends on which domain name provider you're using.