Does the "hacker" upgrade boost your database storage?
Hi there!
Me and a friend are looking to host a typing website on repl.it, but are worried about 1 thing.
Does getting the "Hacker" upgrade give you more storage for the database?
Thanks!
Bookie0

(6267)
This is what the hacker plan offers: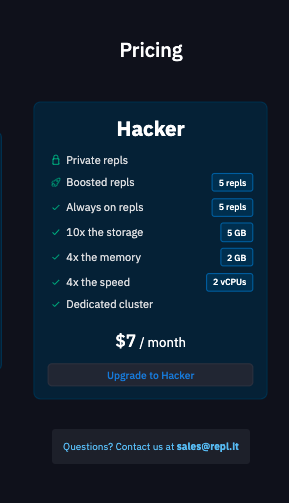 So no it doesn't seem like you'll get more storage for your database. You'll get more storage for repls though (meaning you can make more projects, although the storage limit currently isn't really enforced).
You can email replit at [email protected] if you have any other questions, and you can also give feedback here :)
Good luck! :D