Hi guys, could anyone tell me how to use the debugger on repl.it for python, I tried searching how to debug on repl.it, but there were no results, so could someone please tell me how to use the debugger for python code?
Thanks!
michaelxhermes
Hi Ryan... did you ever find out how to do this?? I am very confused with the repl help etc... I cannot find debug run mode..,.
PattanAhmed
@RYANTADIPARTHI Hi,
You will find a built-in given by Repl.it
Follow these steps:-
1.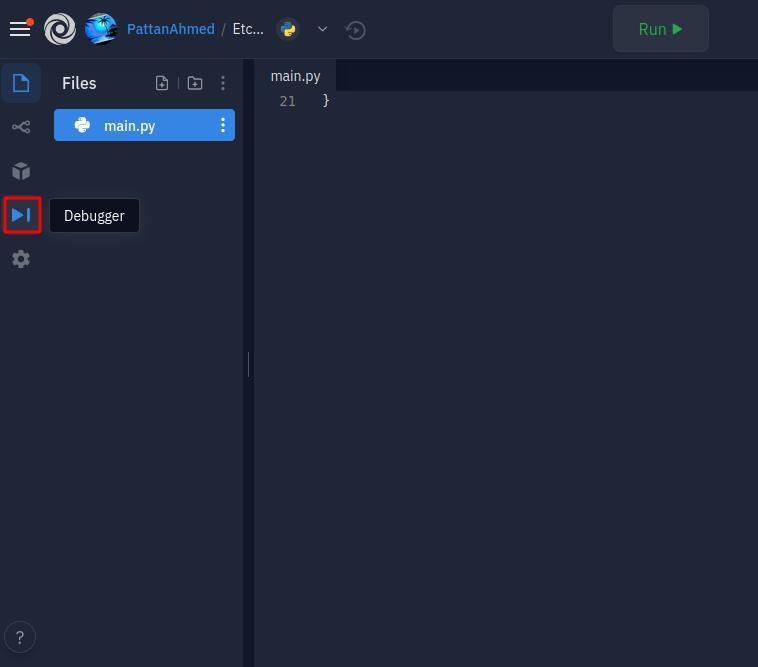 2.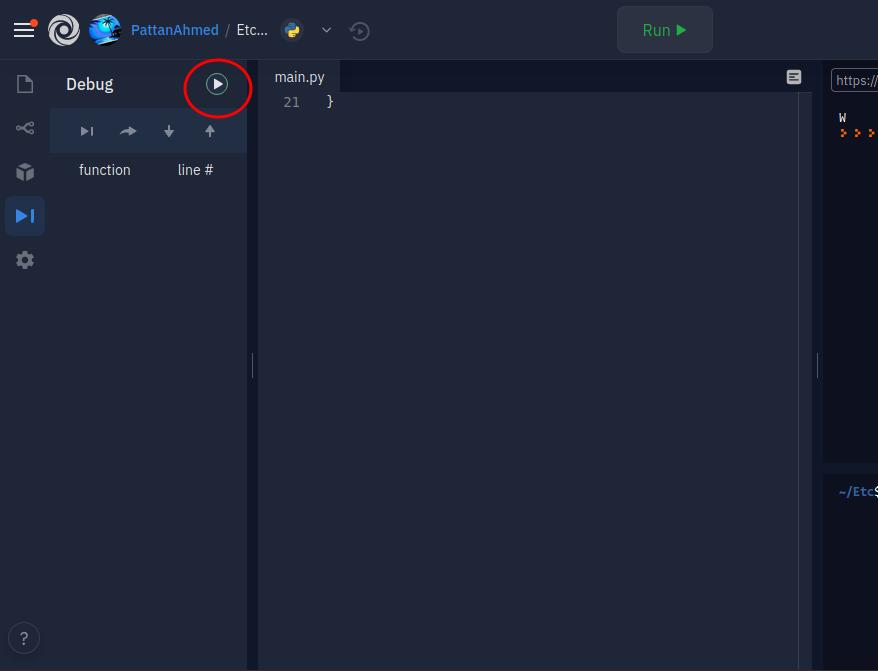 That's it!
Thanks!
Hope this helps
RYANTADIPARTHI
@PattanAhmed hello, thanks for the info, but that's exactly what I did, but it still doesn't work, could you please tell me why?
PattanAhmed
@RYANTADIPARTHI Welcome!
Then, It can probably be a bug...
Report it in the Repl.it bugs section
Click here
The community of Repl.it may follow up with you there
Hope this helps
Please mark my answer if this helps
CodeLongAndPros
Open a shell with C-S, and run python3 -m pdb main.py And you can use these commands:
pp (var)
b (no) # set breakpoint
c # run until next breakpoint
r # run until function return
n # move one line toward.
s # move into the next function
RYANTADIPARTHI
@Coder100 it's ok, no problem, but thanks anyway, for your quick reply, I will try to check the debugger again sometime, and I'll let you know, thanks anyway.