Can I download all of my files/folders at once??
Instead of opening each n every file one-by-one and downloading them as zip. How can I download all of them or the entire folder at once??
PattanAhmed

(1397)
@YASHBRO Hi,
If you are referring to downloading all your Repls in one zip file then, It's not possible, Sorry!
If your question was referring to download one Repl with all external packages then you can! by following the pictures below: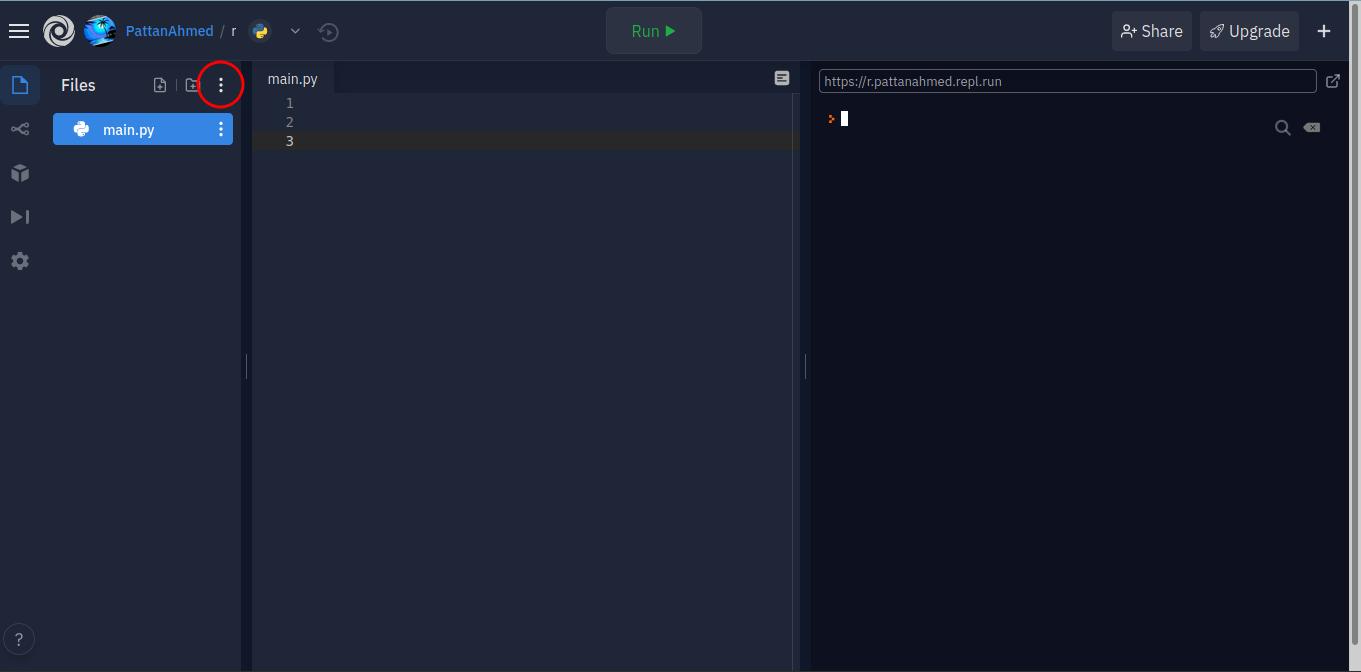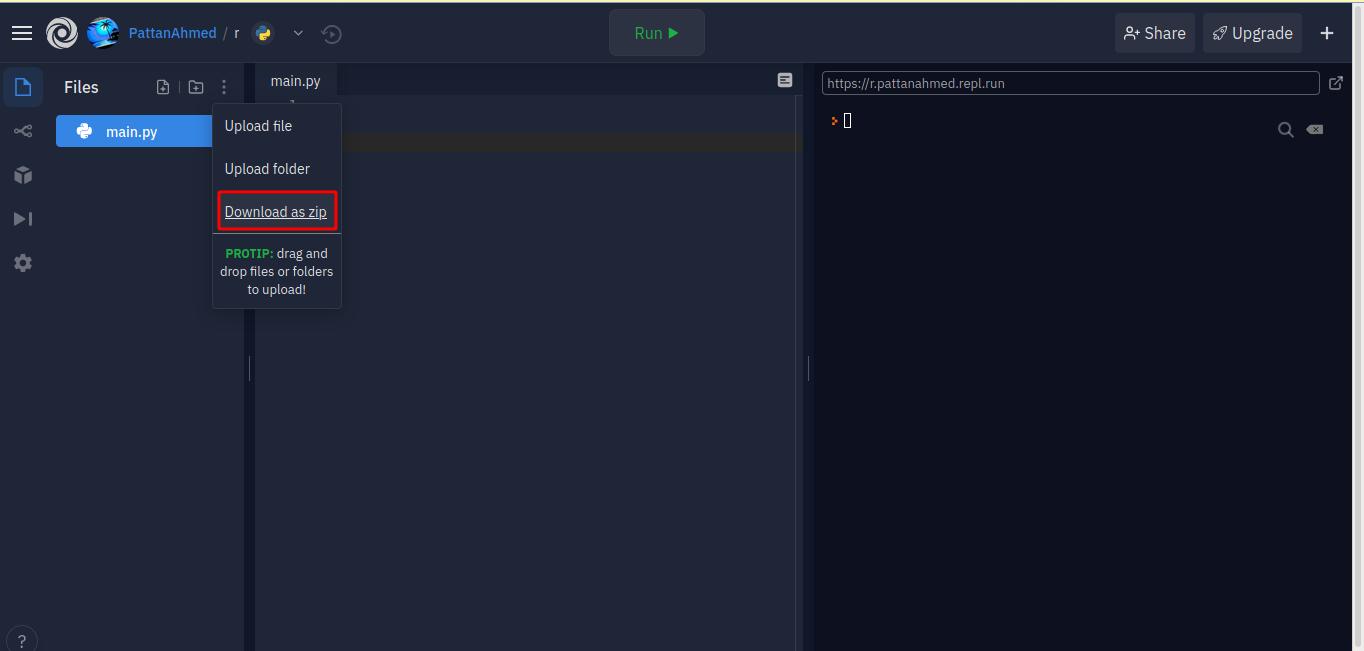 Then you can find your Repl(with all external packages) in your Downloads folder on your device
Hope this helps
Please mark my answer if this helps