swing Java tutorial - doesn't work, how to resolve?
https://repl.it/@GregBeutler/brokentutorialJavaSWing
I copied the jswing Java tutorial and it doesn't work!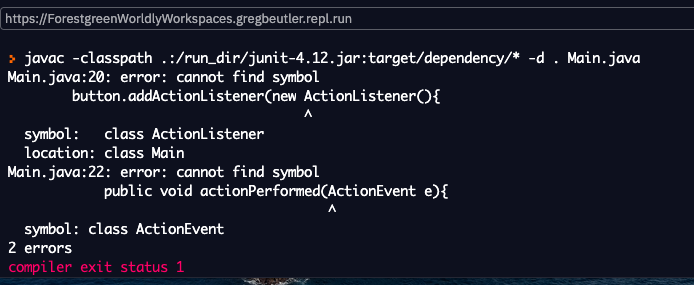 pls advise.
Greg
You are viewing a single comment.
View All
GregBeutler
@AbhayBhat
thanks that works.
any more tutorials?
I'm trying to take the input of the button
and make the gui display an image.
just like the FB game 'Which disney princess are you?"