Announcing Teams for Education
Today we're excited to announce the new Repl.it Teams for Education!
https://blog.repl.it/teams-for-education
We believe that by propelling coding out of the old world of IDE setup and emailing code files, Teams will be seen as the most significant innovation in CS and programming education.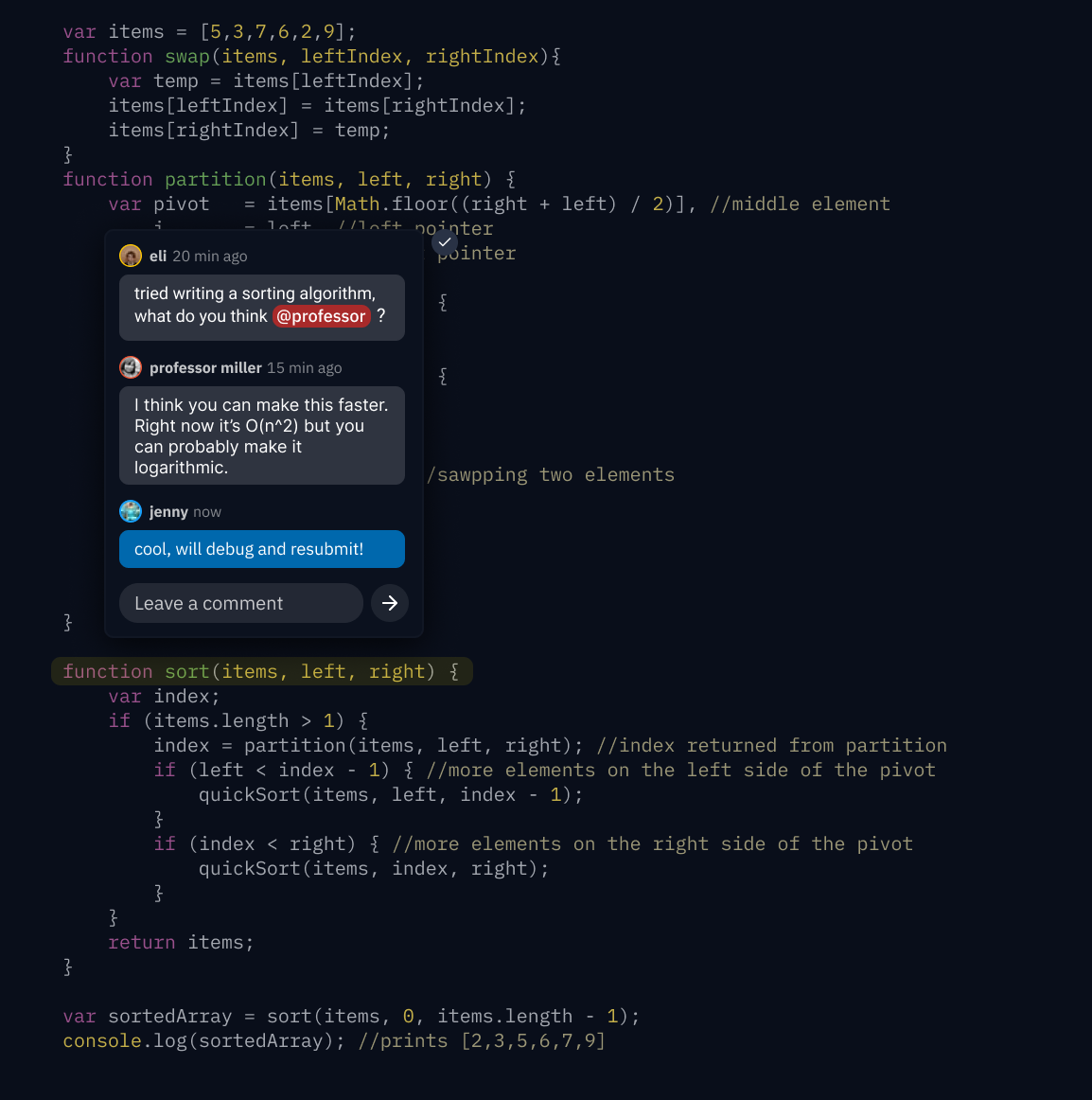 SamVan5
I read the blogpost yesterday, and although I'm sad to see repl.it classrooms go, I'm excited to try out the new teams for education.
In the blogpost they talk about a free period until the end of semester, but they don't give any instructions on how to activate it? I'd like to try it out, because I need to convince my school-principle it is worth the money.
Amazing! Too bad the cli spoiled the surprise a few weeks ago :(. But, i'm still amazed nonetheless.
KateDoyle1
Glad to hear this news. Promote and further develop the most important innovation in programming and CS education. That is inevitable. wordle game
FinnianCox
Great, thanks! This program will be quite useful for all students. I am now planning my entry to the dental school and I understand that for this I need a quality personal statement. I went to https://www.dentalschoolpersonalstatement.com/ to help me with this. It will be a great advantage to write about self-motivation, confidence and determination, which will prove the strong focus of the candidate to reach new heights.
AmandaGrey
great advice, I'll take it into account! I can also recommend essay help websites to save your time and improve your academic performance at the same time. I find it very useful for those students who have little time or those who fail to write essays and any other written work well.