Blog
Hello, world! Here's my blog! You can even comment on it!! Wow!! Also, I will be posting once every 2 seconds (or so, plus or minus 100000 years).
About
This was made for @thedrone7's Weekly 12. I really liked how the comments turned out. It's also fully customizable! Feel free to change the owner variable and clear the database (and blog posts, too!).
JSON
Why did I use JSON? Well, last time, repl.it-db really crashed my entry. This JSON, although dumb, is more reliable.
UI
I really liked the UI update on repl.it and I made it to reflect that (just kidding but the UI is super good though)
Blog posts
It doesn't contain much, but I really liked the auto syntax highlighting.
Screenshots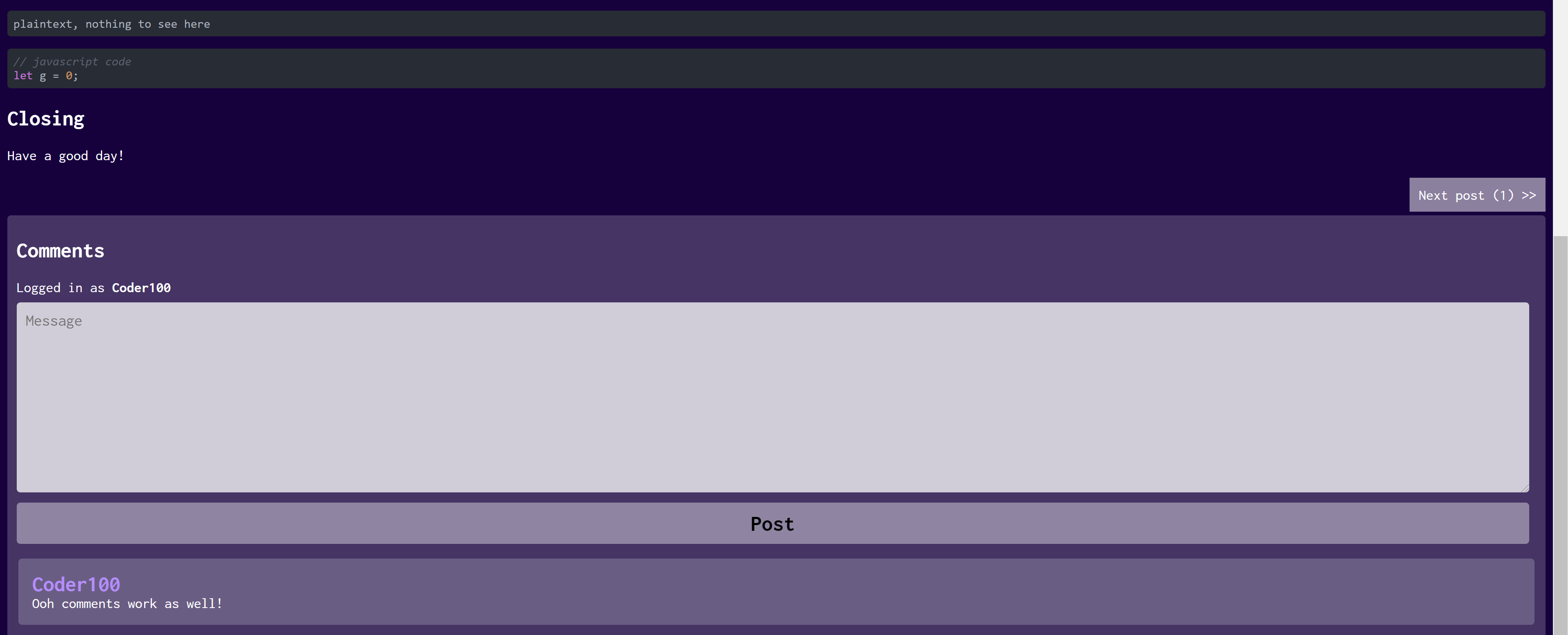 Updates
Due to @sugarfi loving to hack, I added cooldown. You can send 2 comments/10 seconds so get an alt if you want to hack :/
Have a great day!
yaya
You are viewing a single comment.
View All