UPDATE 10/13/2021
It's been almost one year since SortaCraft was released.
Hang in there, SortaCraft 2 is still coming!
Preview - https://sortacraft2.sortagames.repl.co/
ORIGINAL POST
This is my take on a Minecraft clone! This game was built with Three.js and JavaScript Modules, Web Workers and Service Workers.
NOTE
This page will not be updated until I release Survival Mode.
Coming Soon: Beta!
How To Play
Click on the crosshair to lock your pointer
W A S D to move around
Scroll to change block
Space to go up
Right click to place, left click to break
UPDATE 12/1-4/2020
Baconman321 has collaborated with me on this project and has cut the loading time of chunks in half! Minor optimizations have also been made.
12/3/2020
I have also reintroduced realistic lighting and optimized shadows to the game, making cave exploration, terrain, and buildings more visually interesting. A better offline cache system and versioning is in the works, along with sprinting (which I may warn you, is quite buggy at the moment). There is also a new menu you can access by pressing `. This menu allows you to change the material type of all chunks, and will greatly improve performance on lower-end devices.
12/4/2020
The game has been optimized further, and the "plastic" look has been removed. Offline support is being worked on.
Q and A
The game is REALLY slow. Can you make it faster? Press ` (backtick) to change the graphics setting.
How do I change block? Scroll up and down.
It's so hard to look around. A: Make sure your pointer is locked(click)
It's so hard to place/break. A: It is a bit difficult to break/place on a touchpad. Try a mouse.
Why is it taking so long to place/break blocks? A: Please use a different computer.
Why can you jump so high? A: I'm lazy
Why is the sand biome all slabs? A: I need to fully implement half blocks
Image Gallery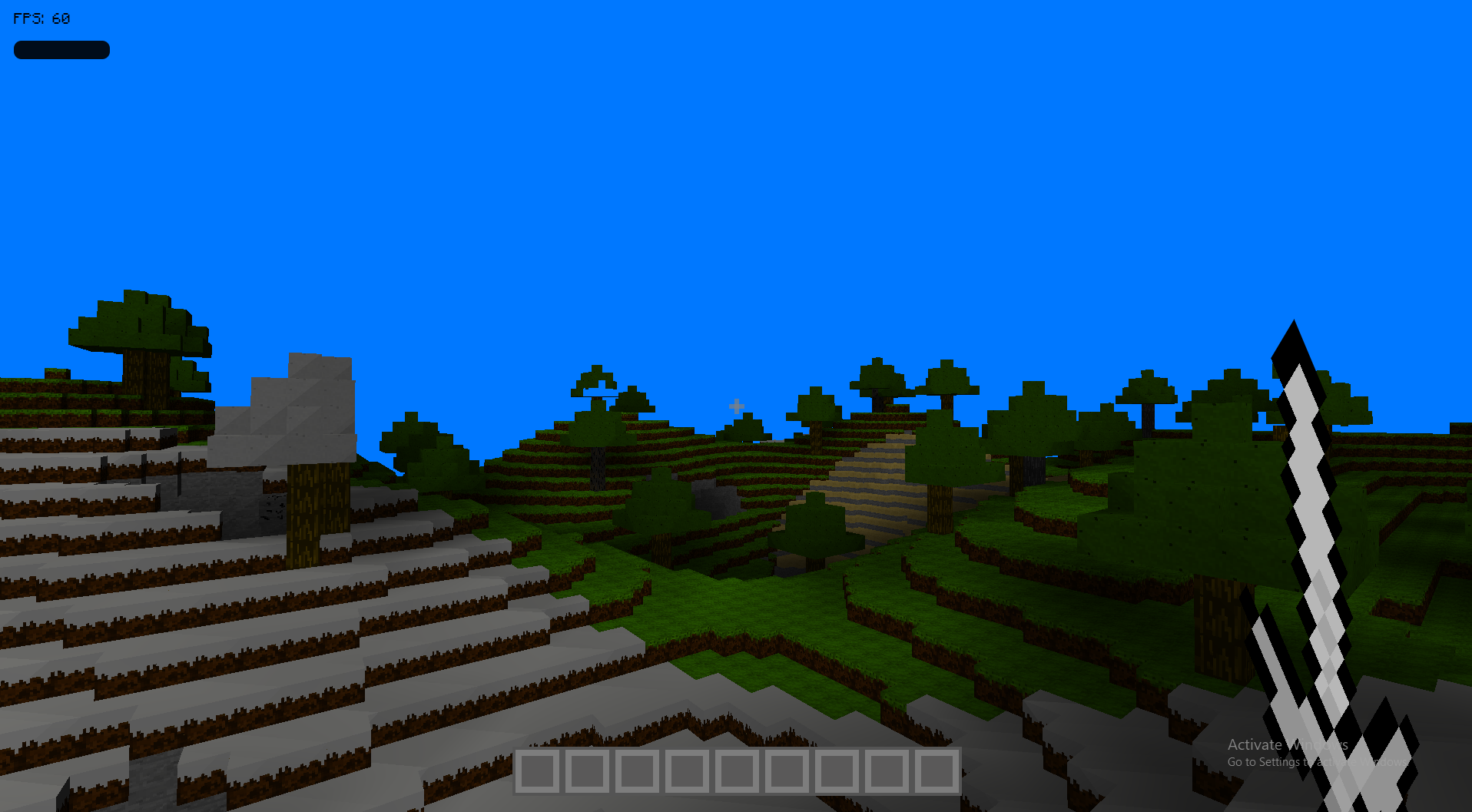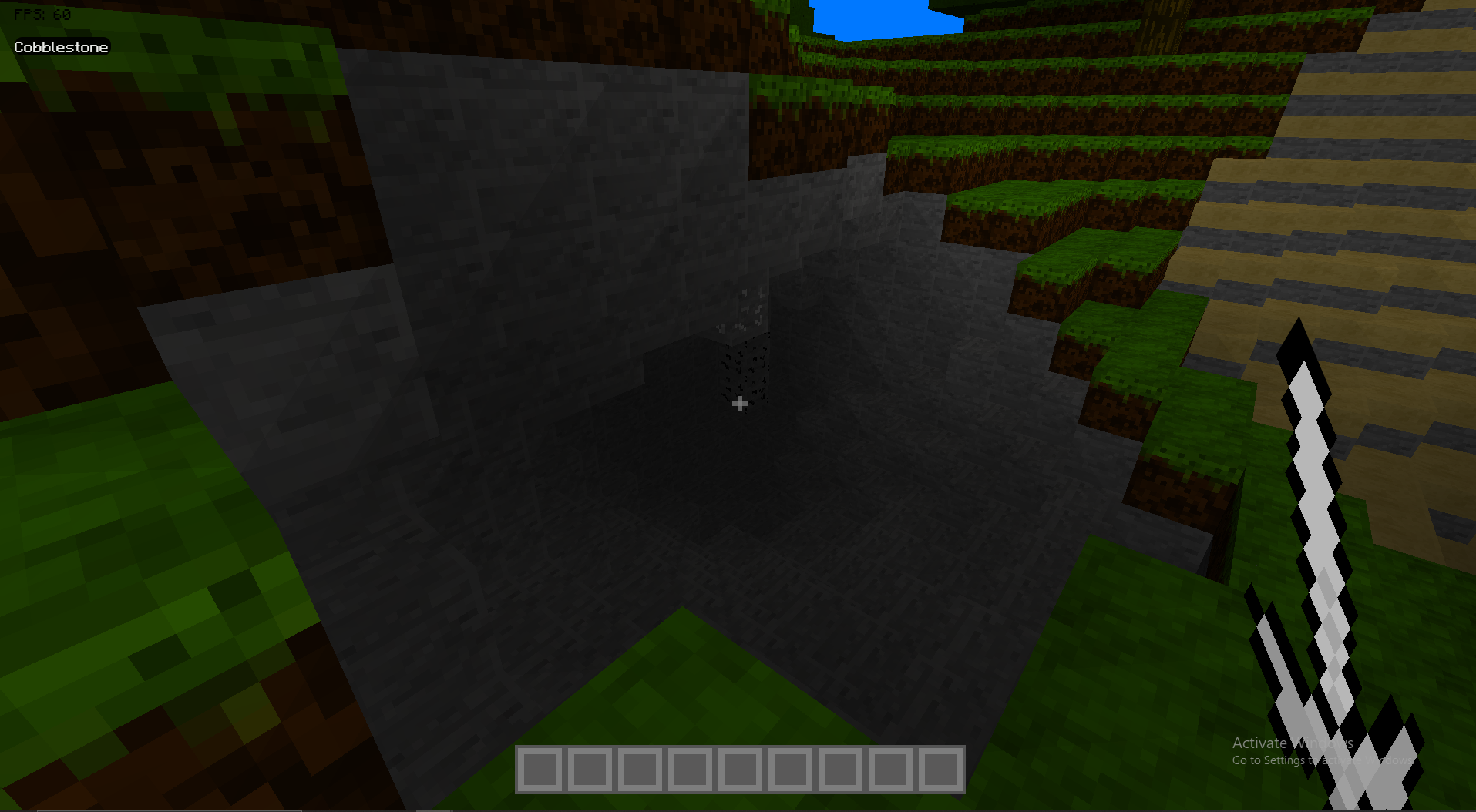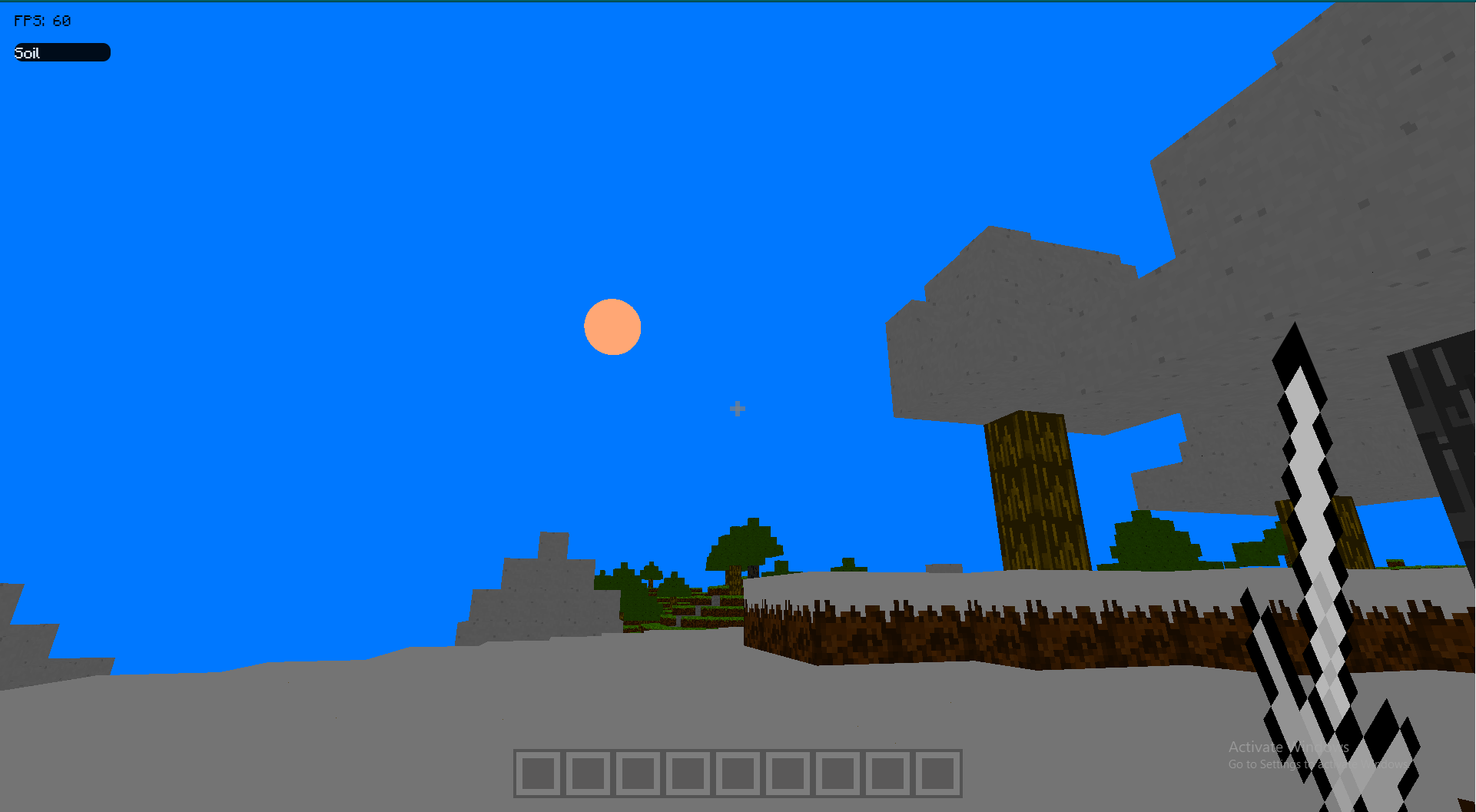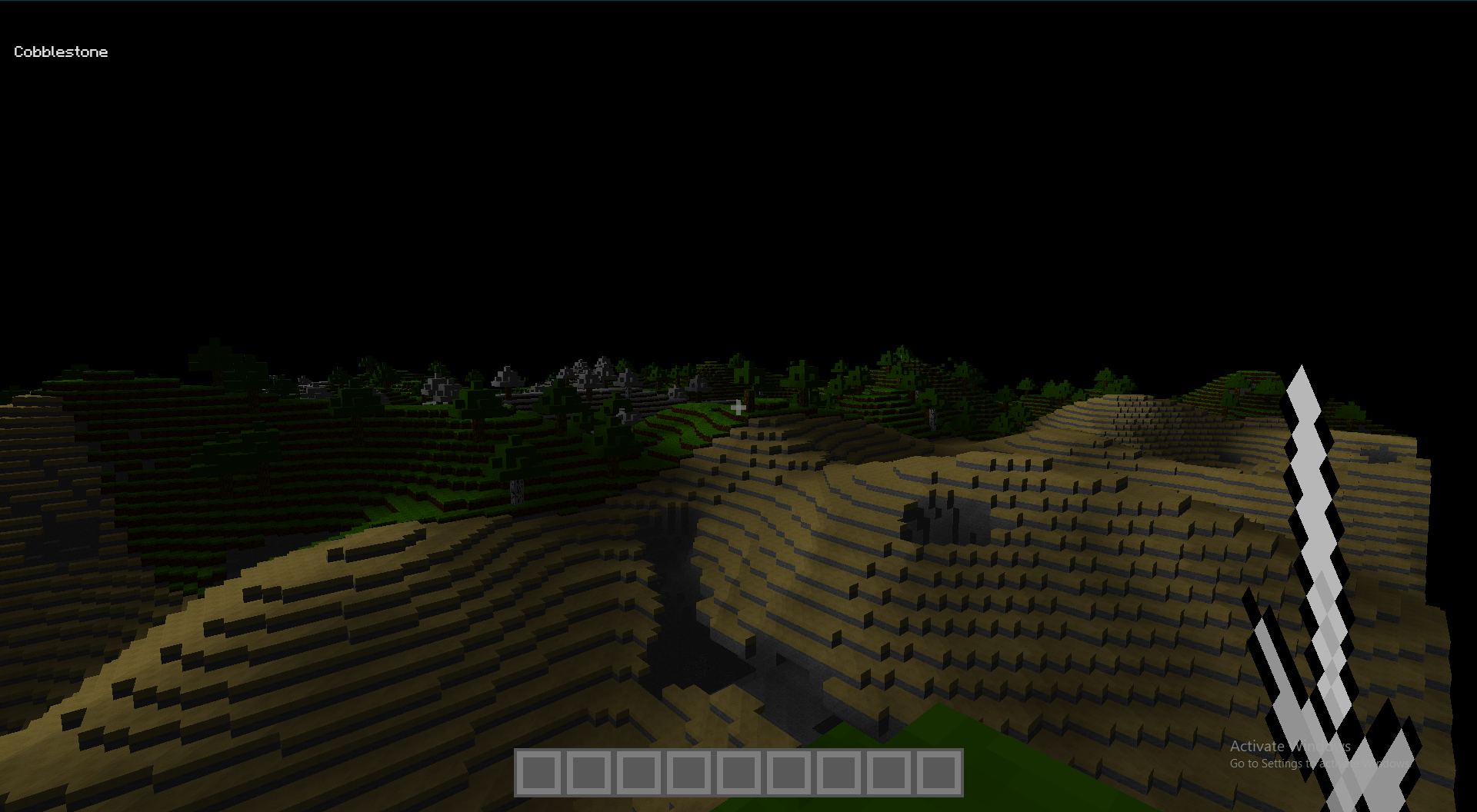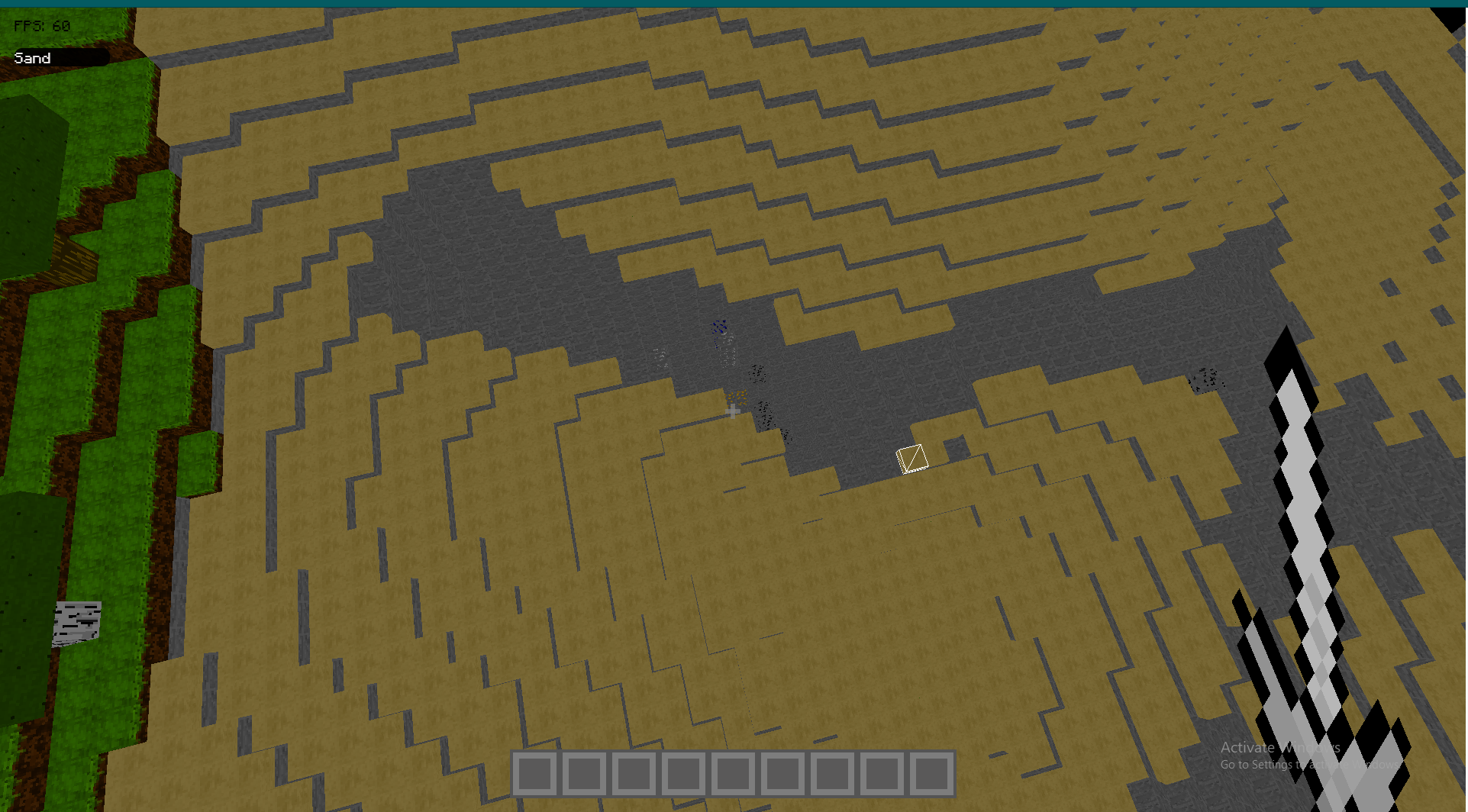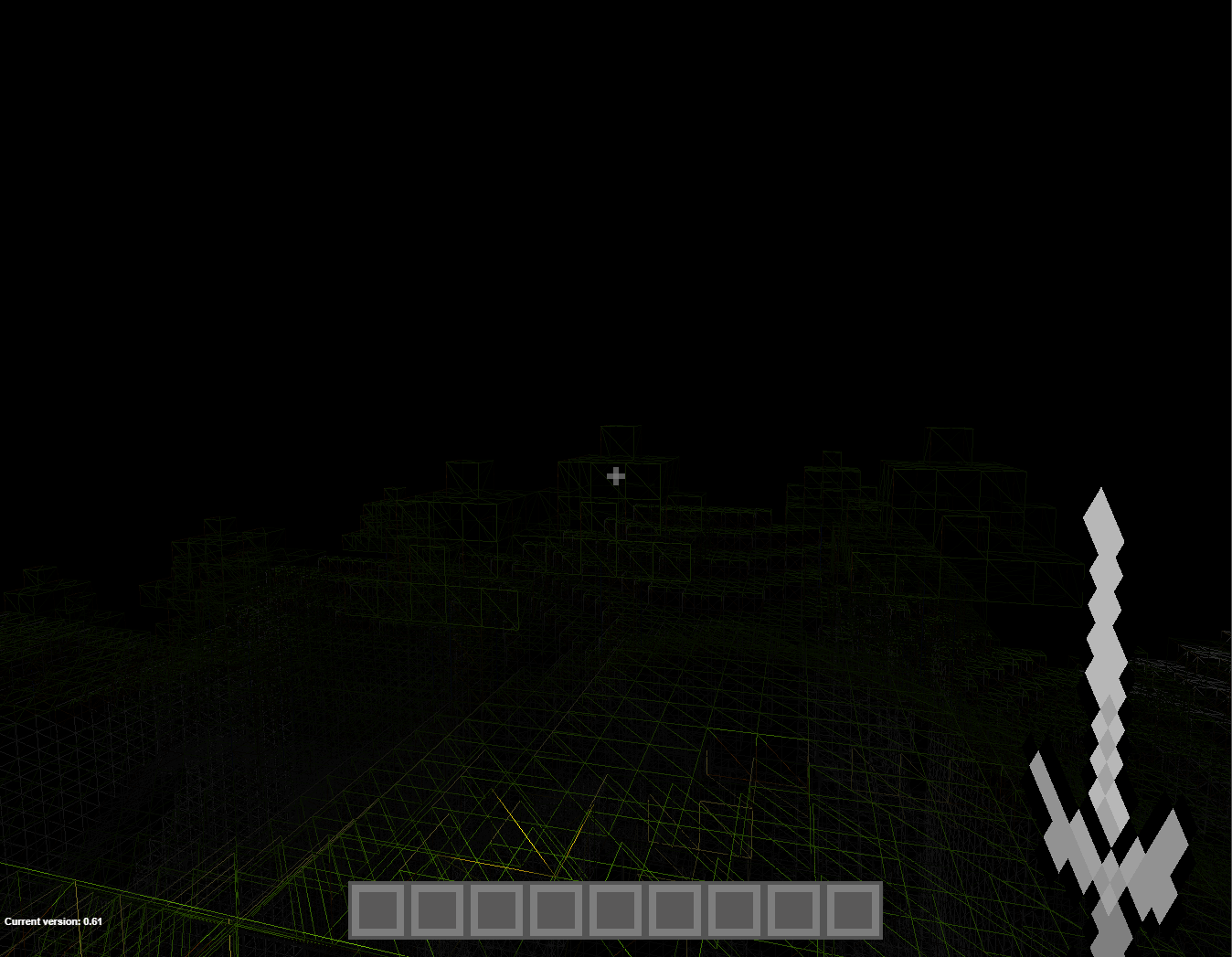 You are viewing a single comment.
View All
Baconman321
@tussiez Yeah, you seem to know much more game design than me (cry, even though I don't care for game design...yet). Honestly, PWA is something I just made, so I don't think it would be too hard. I could help you with the service worker part too if you need some help. I like how you implemented the chunk worker. But, how does it generate half a tree, then when you generate it again it generates the other half? Do you store the data about half of something being generated? Or... I don't know I'm lost. There's so many things I want to know about this since it's sooooo cool about how chunk loading works. Also, try working on despawning certain chunks but store them so they appear later. And I'm on a chromebook too so off. Yeah, as long as it doesn't load a chunk, the framerate is at about 60.