Get a `USERNAME.is-a.dev` domain! [FREE]
How to get a USERNAME.is-a.dev subdomain
A while ago, I made a tutorial on how to get a custom domain for your repl.
https://replit.com/talk/learn/How-to-use-a-Custom-Domain-with-Replit/144185


This time, I'll be teaching you how to get an address like https://dillonb07.is-a.dev/
This is free and easy. However, you need to be patient.
Get your CNAME record
Create your repl and get your CNAME record. Look on my other domain tutorial for more information
Register the subdomain
Now, you need a GitHub account, because you'll be making a pull request on a repository.
Go to this GitHub repository: https://github.com/is-a-dev/register
Click Add file, Create new file
Call it domains/USERNAME.json with the following contents:
Propose new file and Create Pull Request
Now, you need to wait for a maintainer of the project to accept your pull request and link your repl. This may be a few minutes, or a few days. For me, I sent my PR in the evening and had my domain in the morning the next day.
Here is my PR as an example: https://github.com/is-a-dev/register/pull/939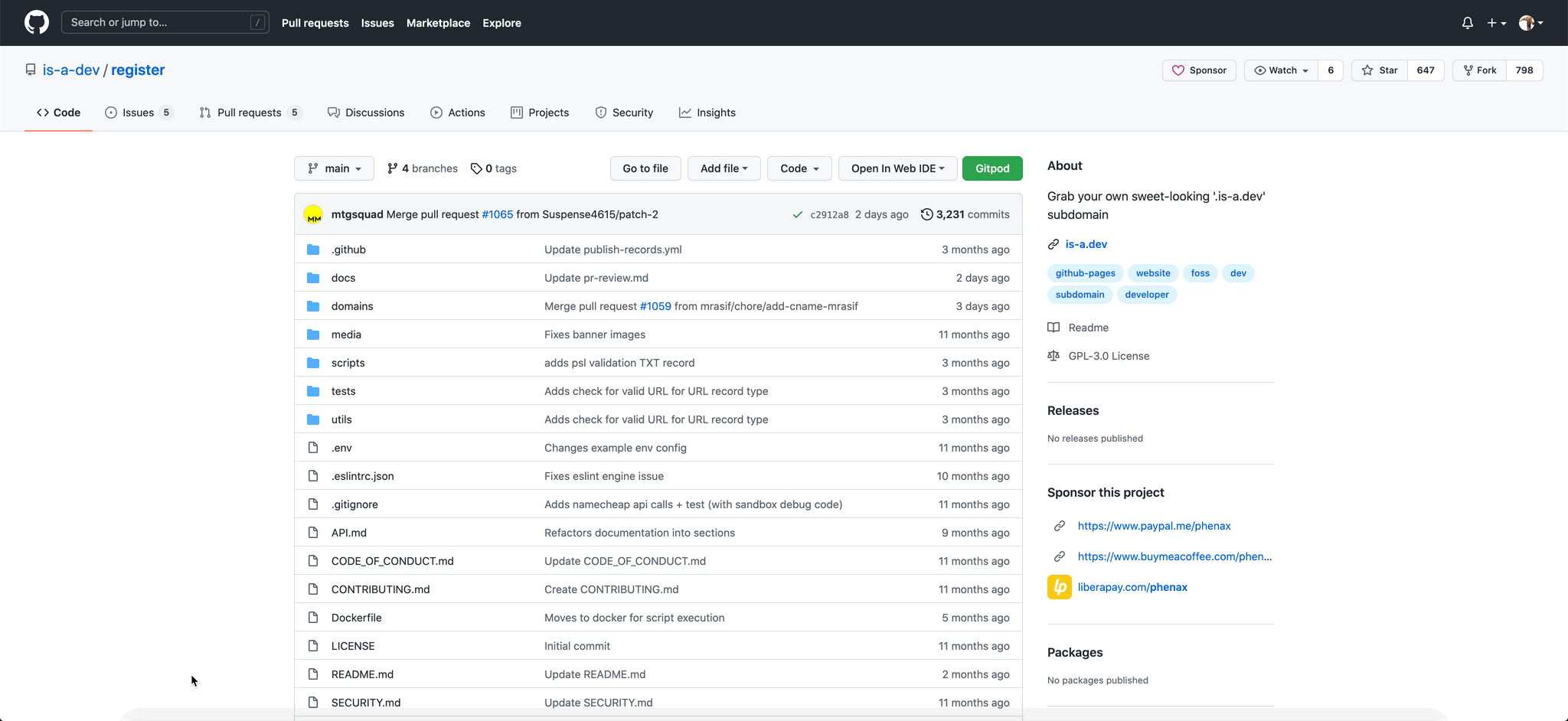 I don't create a Pull Request here, because I don't want to spam the service, and I already have a subdomain.
Add to Replit
Now, enter the USERNAME.is-a.dev into the link box and click Link!
You have now got a fancy USERNAME.is-a.dev subdomain.
I hope this tutorial was helpful. If you have any questions or issues, please leave them in the comments, and I'll reply as soon as I can.
If you have a suggestion for another tutorial like this, also leave it in the comments, and I'll try and make it!
MystPi
Really cool! I've started a pull request and am waiting for the merge. Thanks for the great tutorial!