Wiki World
For the past few tiring hours / days I have been working on a game called WikiWorld
This game is designed to test your knowledge about major cities and their geographical location. There will be 5 rounds of trivia with scoring based on how close you are to the city center and how many hints are used.
Note: This game has been extensively tested on Chrome. I recommend you playing with Chrome as it offers the best experience.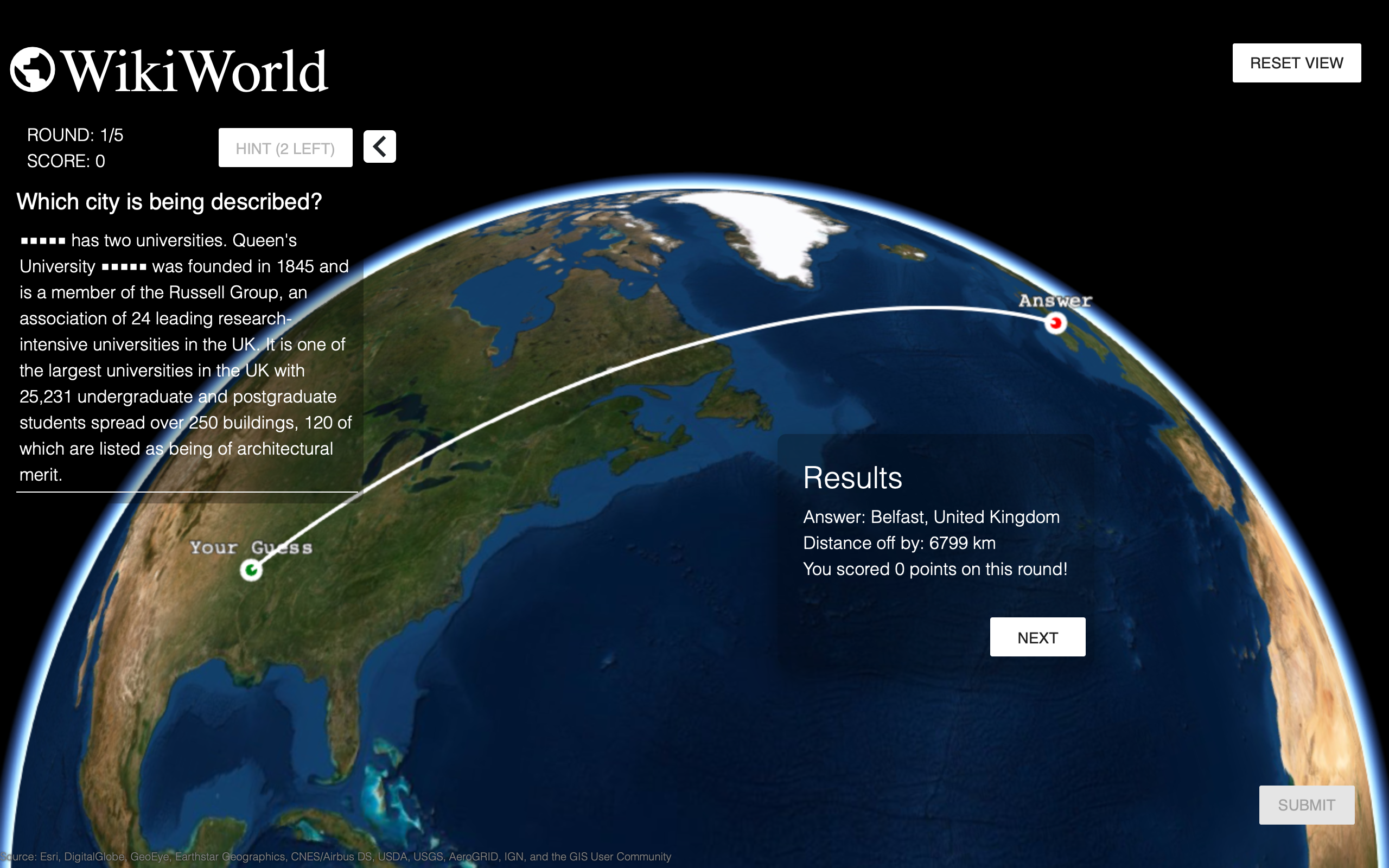 Further Instructions are in game...
What this offers
WebGL Globe
Knowledge
Interesting Facts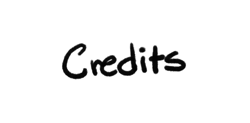 The WebGL globe
The Digital Globe
Rest of the credits in the Botton left of the screen!
How?
To make this I used react and html. I used GitHub repos to try out some of the codes. The reason I did not use reply
react.js hosting is because I could not the hosting properly and it was not really compatible with a web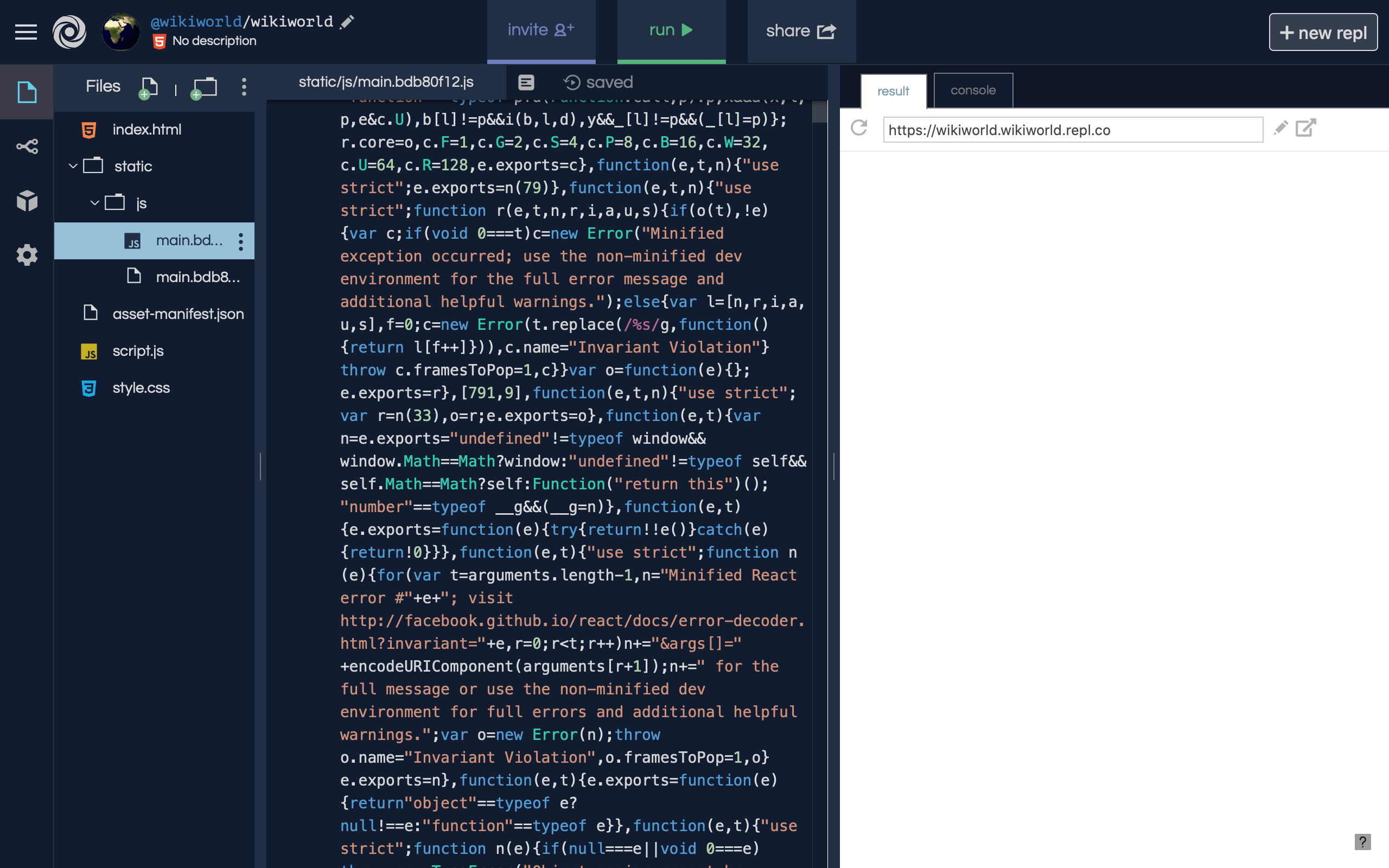 This was 100% made on repl.it
Wanna play?
Check this out at here (Go to a new tab and enable fullscreen for the best experience)
Source Code
© of WikiWorld
AdCharity

(1326)
NIce project. Am I stereotyping to say that I literally got points judging by the names given? I mean when you see all of those random letters and punctuation I just clicked Vietnam and got over 300 points (lmao I am asian)
Edit: you should try to sell this to schools or something as a learning resource ngl I think you would make some sort of money... although I guess there is that geoguessr