#WEEKLY Challenges: The Comeback!
#WEEKLY Challenges: The Comeback!
Happy New Year! this was posted at midnight for me, please forgive if it's too early or late.
Back in October 2020, @TheDrone7 cancelled the #WEEKLY challenges due to lack of participation. I'm not the only one disappointed. So me and @Kookiez made a clone!
How to use this?
Submission
Once you have authenticated, from the front page, you have the option to submit a repl. On the subission interface, you can enter a repl name. Make sure that repl exists!
Challenges start and end every Friday at 00:00 UTC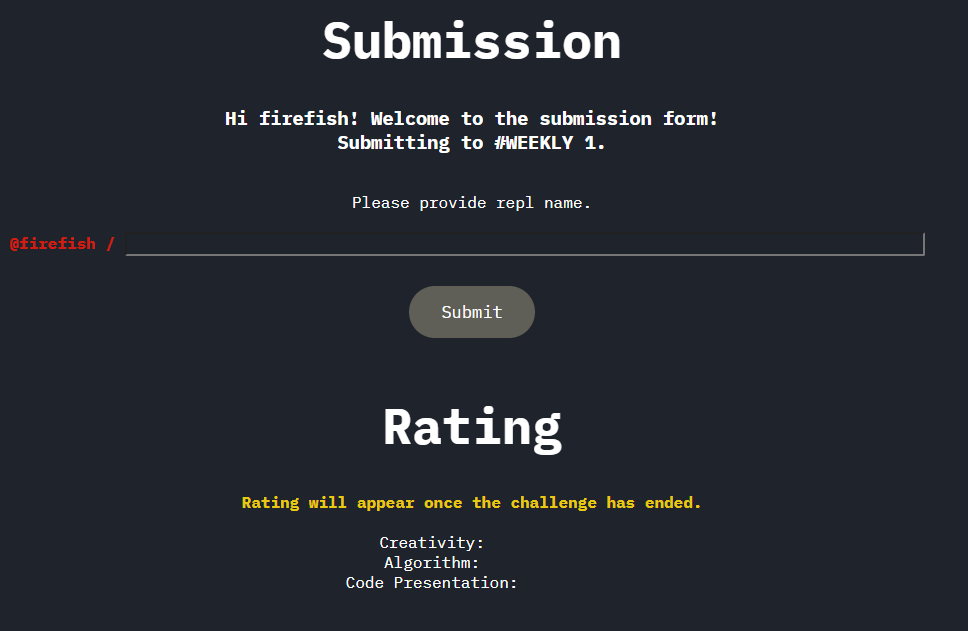 A rating will appear under the rating tab, once it has been rated.
Challenge
Click on This Week's Challenge to find this week's challenge.
Leaderboard
WILL BE EDITED ONCE LEADERBOARD IS ADDED
Hope you enjoyed!
Comment suggestions below!
@TheDrone7 is free to take over the project, upon request.
Goodbye :)