Converter
Hello world! In this weekly, I create a convertor.
About
I was really not sure what to do to make this creative, but then one day I was looking at some yeoman extension things, and then I decided: Hey, what if I used user controls to make this weekly! This is exactly what I did. Use arrow keys to move and enter to select.
Controls
Didn't I say it?
ArrowKeys/WS: Move
Enter: select
Screenshots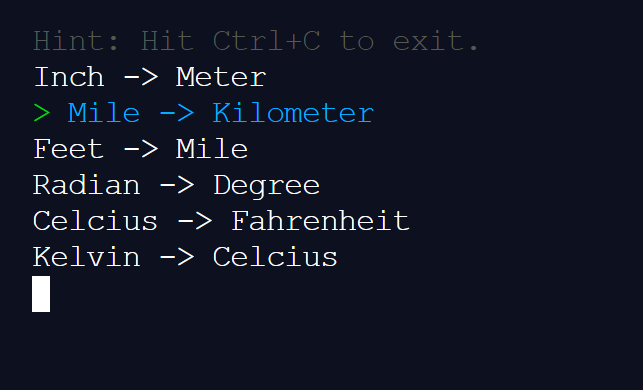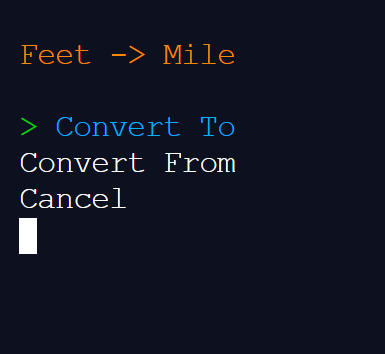 Closing
Hi @TheDrone7!
I had a lot of fun with kelvin and the absolute bizarreness of the imperial system!