Unclickable button!
Note: I only know 1 way of getting past this. Lets see if you can get past it >:)
---
Credit to:
Everyone who made Unclickable button games (mostly @Baconman321 )
pzrepl

(68)
its so good! great job @JakeHu2020 an upvote well deserved! But... I still got past it. u tried to ban devtools keys but i just clicked the three dots on the top right. If you edit lines 30 and 31 on script.js in the sources section, you can change the y+50 and x+50 values to 0 and it will follow ur cursor.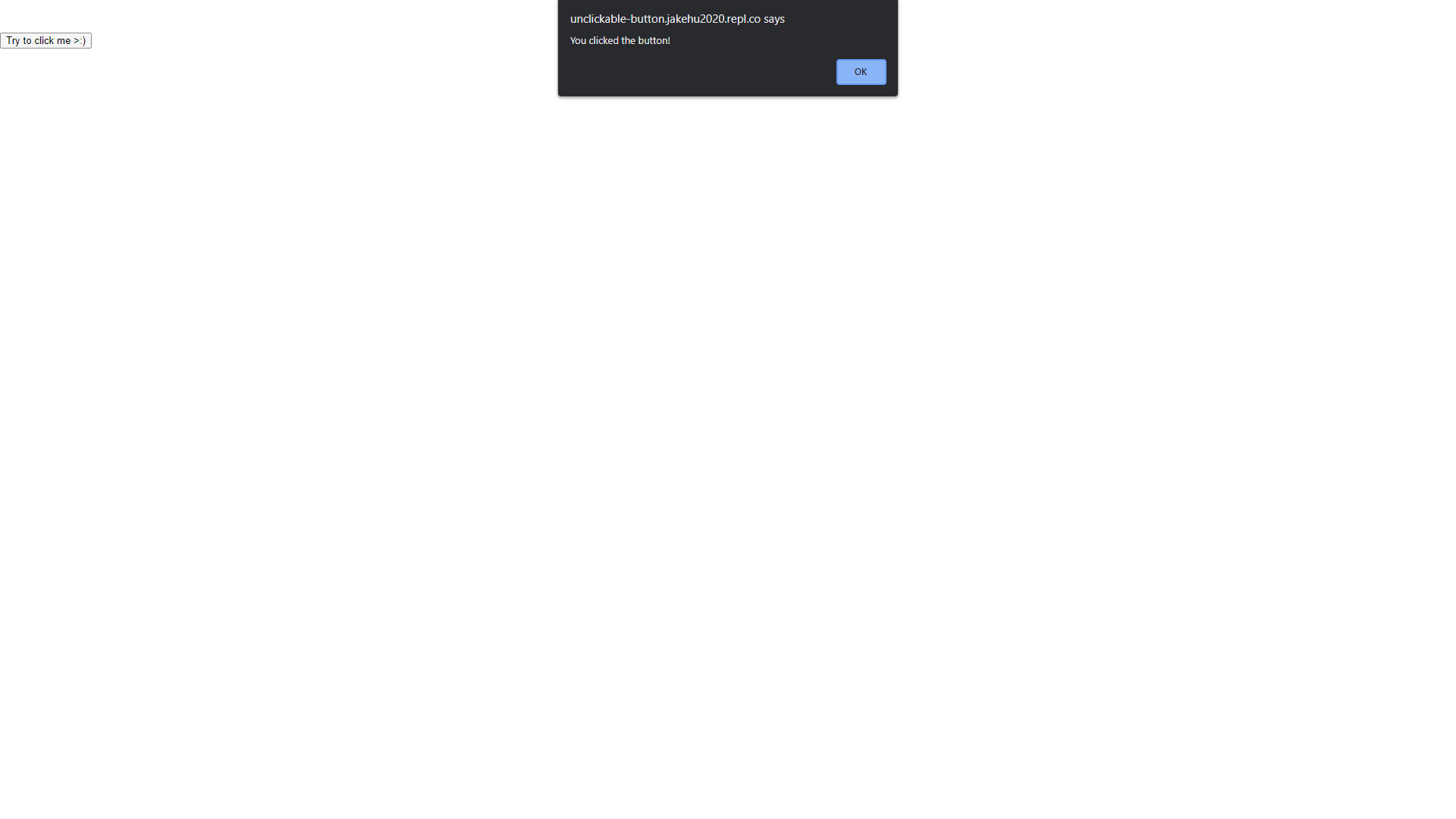 codingjlu

(482)
@JakeHu2020 notice I said countless... and some you won't be able to fend. What if someone use Selenium/Puppeteer (captcha won't work if it's not headless)...