SortaSatellite!
I was bored and decided to make this simple "satellite simulator"(?) in SortaCanvas.
This doesn't really have a purpose, but is fun to look at.
How to use
Click "Satellite" to create a new satellite.
Drag the "Satellite power" slider to adjust the satellite strength.
Click and drag satellites to move them around.
Drag a satellite into the Earth or Moon to put them into orbit. (to remove, click and drag out)
Hover over a satellite to see basic information about it.
Hover over a connection to see information about the satellite link.
Right-click a satellite to remove it.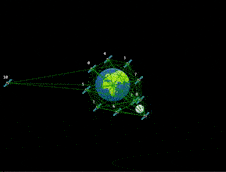 Enjoy!