SortaCanvas - [UPDATE] Rotation & collisions!
SortaCanvas!
I was writing a meme generator, then realized I needed a canvas, and drag and drop, and images, and text.. and ended up writing an entire library?
This is a JavaScript <canvas> "game engine", that's AFAIK, similar to p5.js, without the drawbacks.
Update 1/12
I added experimental support for object rotation, object collision detection, and did some code cleanup.
Features
Rectangles, circles, image and text support
Render loop
NEW! Object rotation + animation
NEW! Object collision detection
Constructor-based objects
Strict mode with error checking and fallbacks
Object picking (also known as raycasting)
User event system - supports mouse AND touch input
Animation support (with TWEEN)
Dynamic scaling and position
Web Worker support
I'll probably write some games with this library soon.. so stay tuned!
Note
The Repl is on a team (@SortaGames), so the link is here: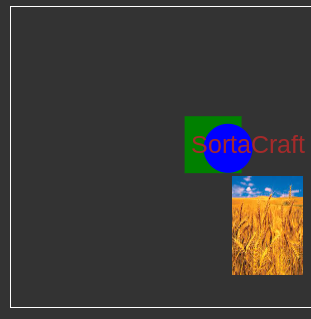 Bookie0

(6248)
I don't know how to say it, but I think it's 'sorta' moving around and bouncing off corners..Relaxing..