Search Google in a secure manner with Roogle. Google By Repl.it. Please vote if you liked it.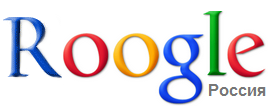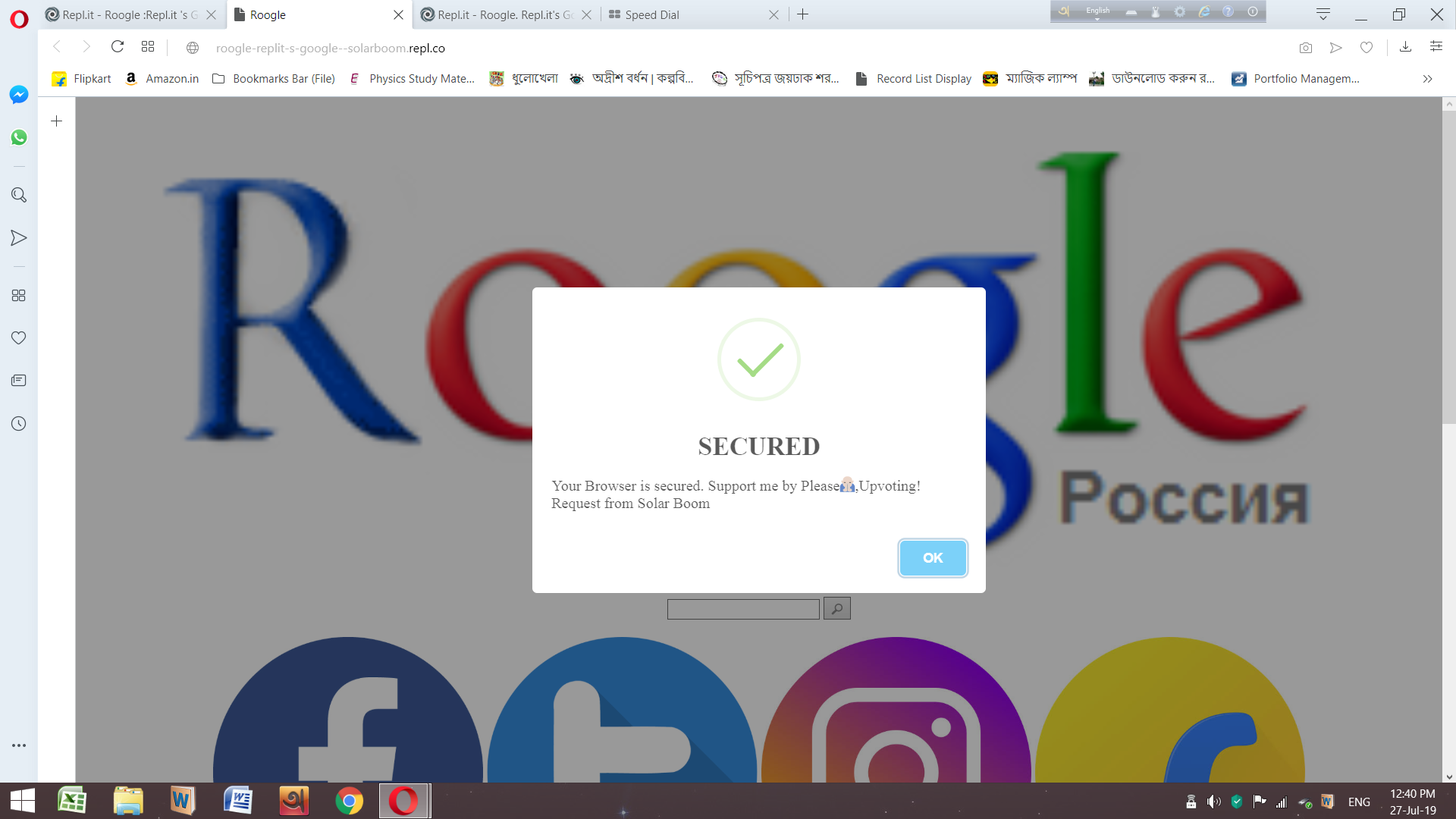 SHOWS THE MOST SEARCHED ITEMS TOO.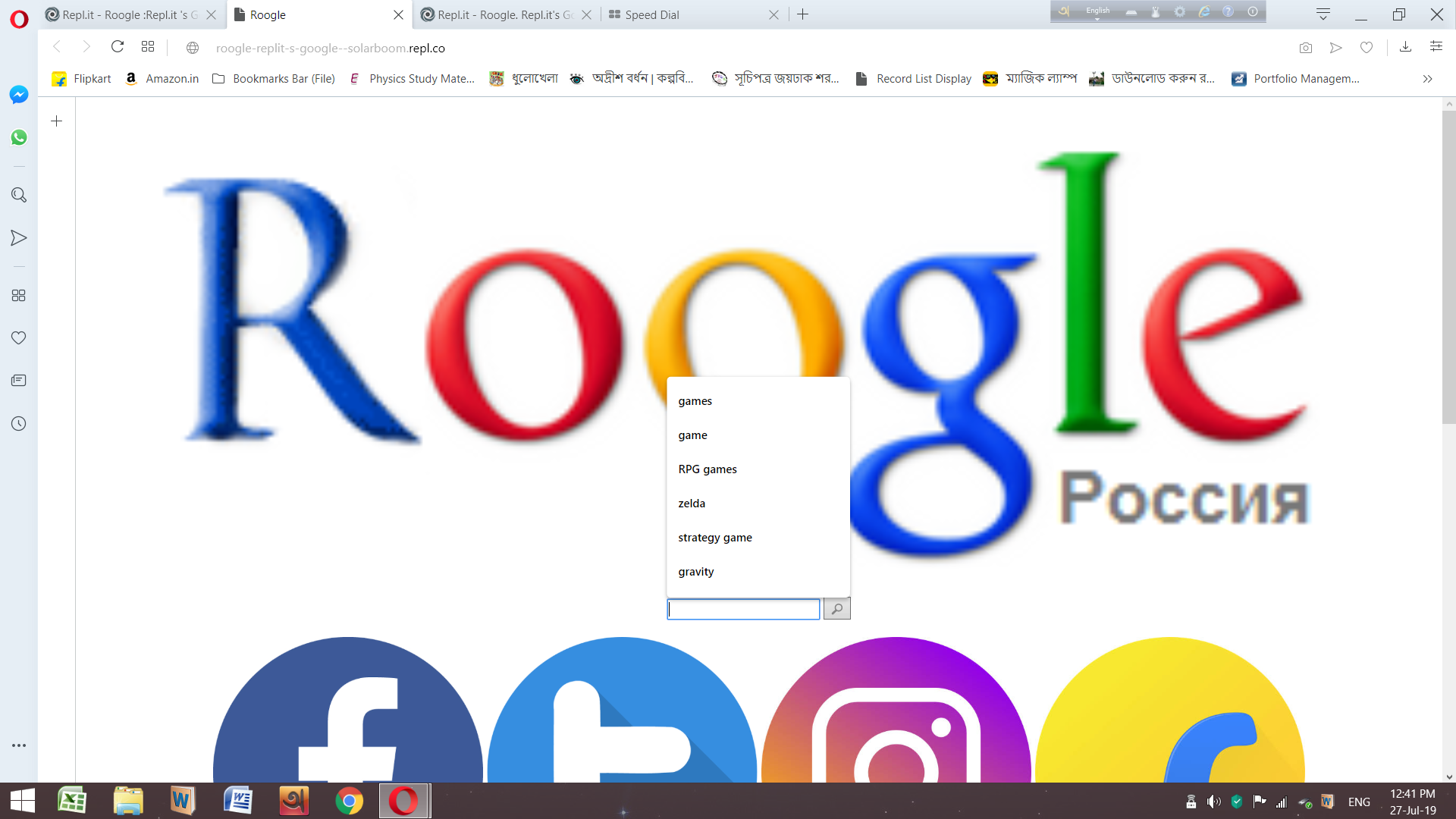 SEARCH CHANGES WITH MORE LETTERS ENTERED.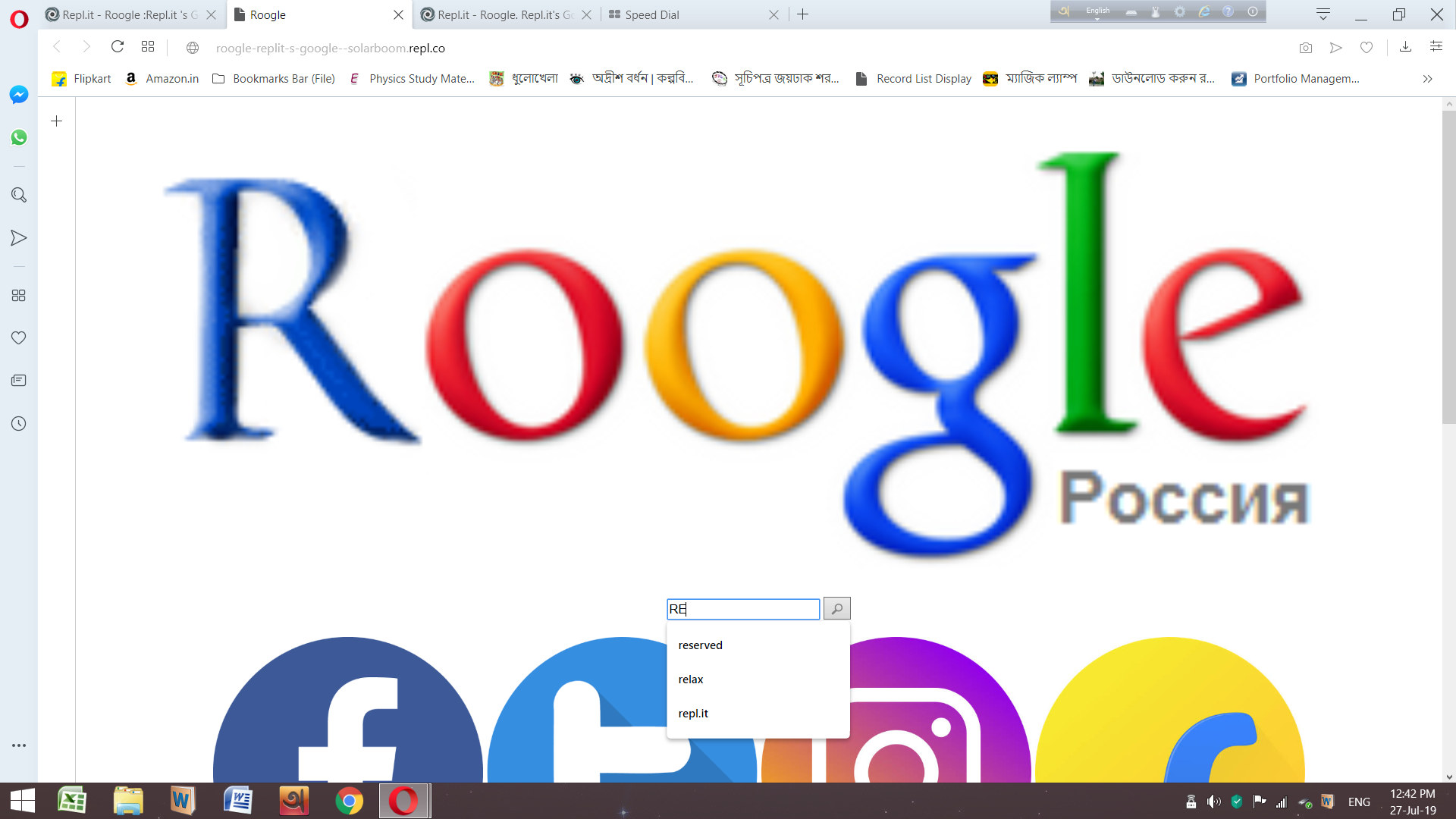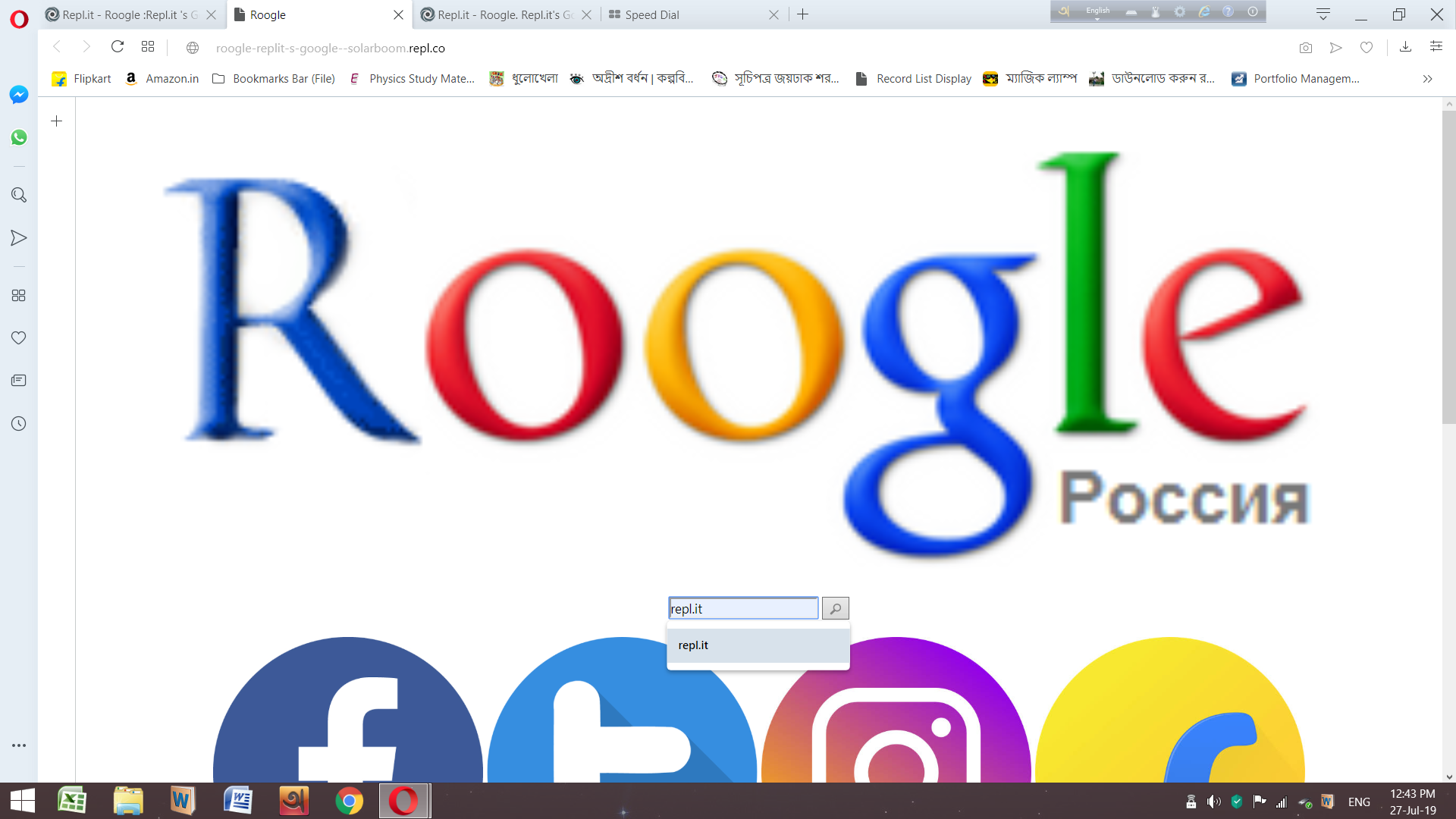 SEARCH BUTTON CHANGES COLOR ON HOVERING THE ARROWHEAD.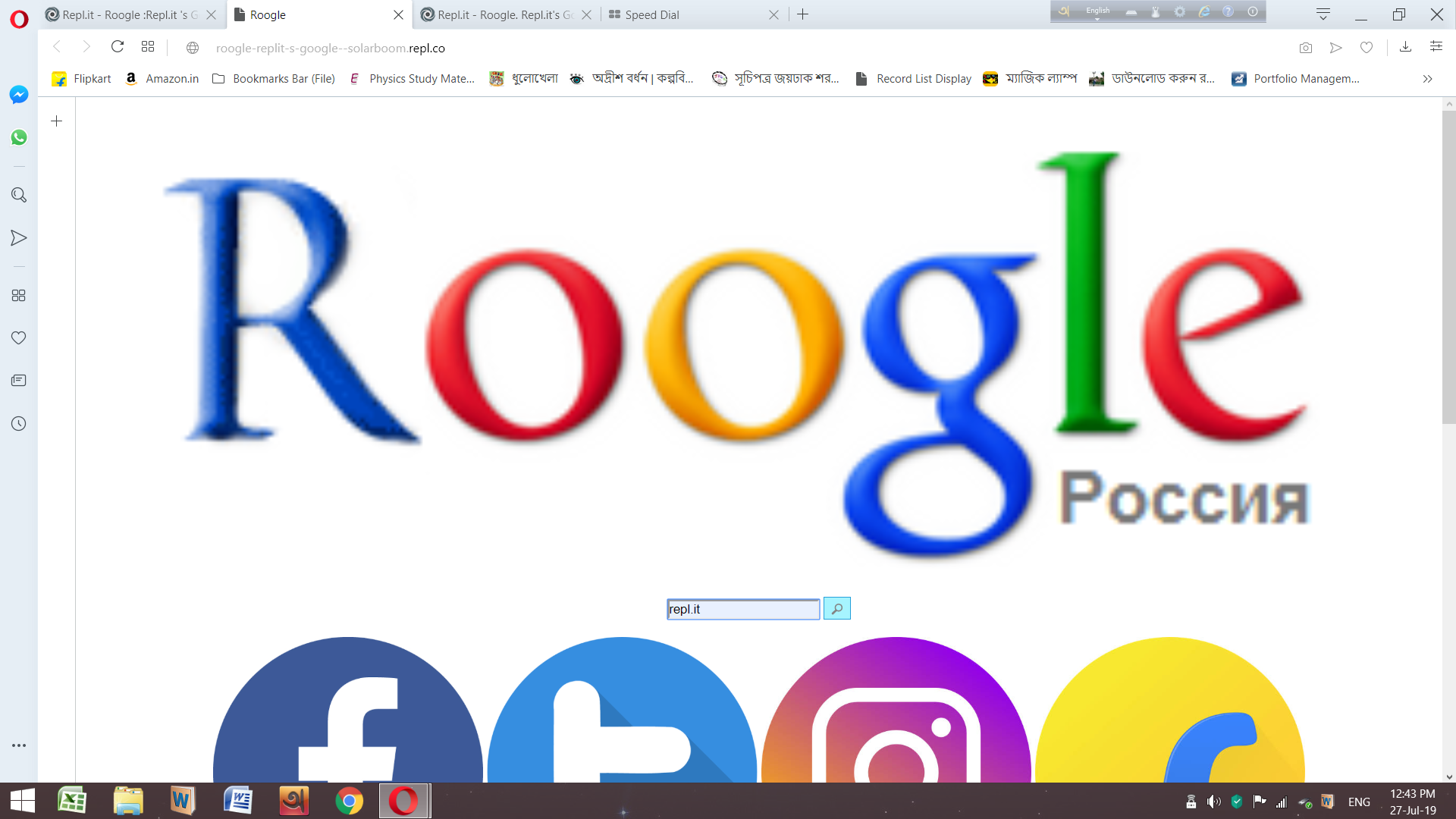 SEACHES AT END USING THE GOOGLE SERVER.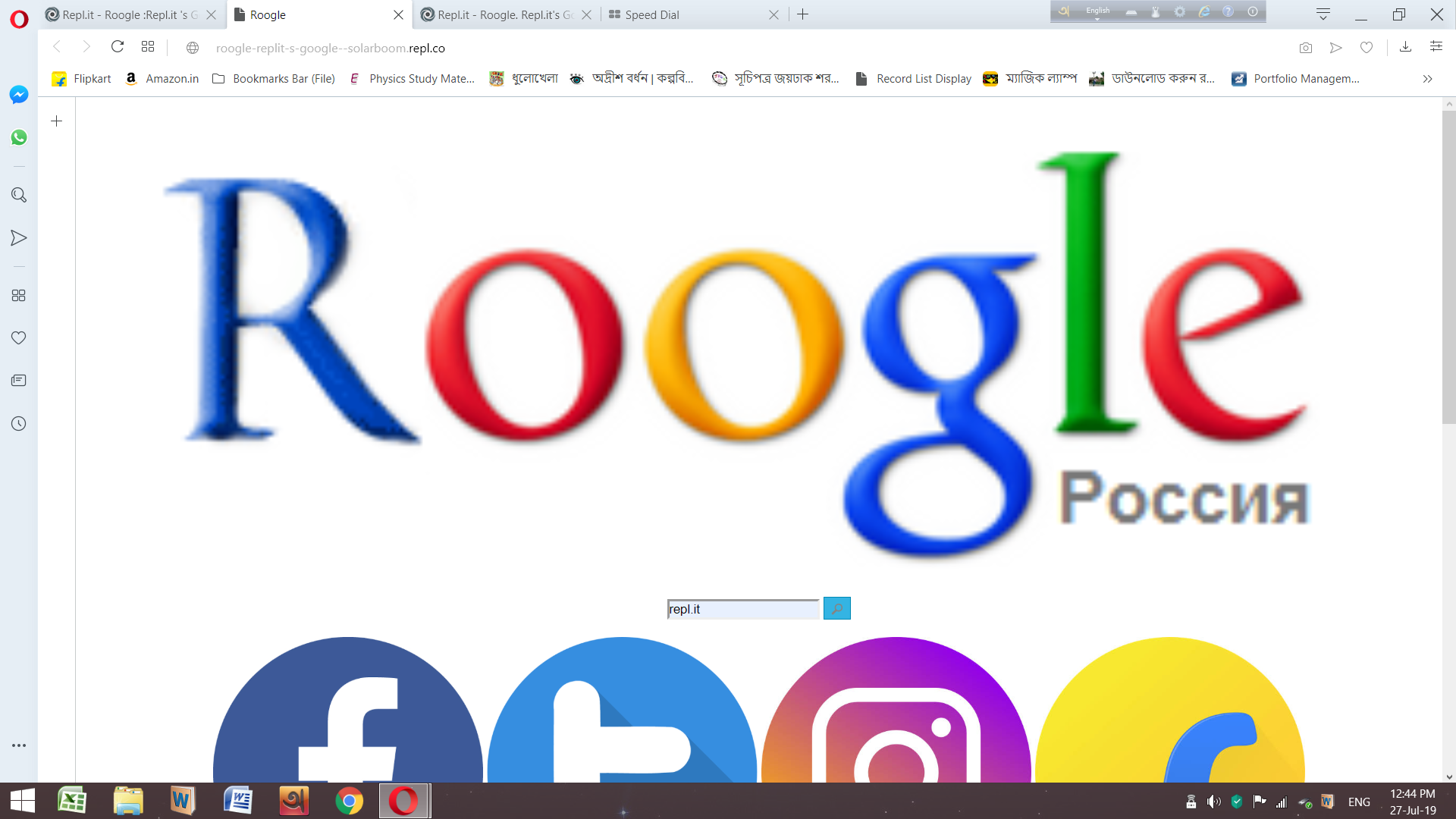 IMPORTANT APPS ARE ALREADY AVAILABLE WITHOUT NEED TO TYPE.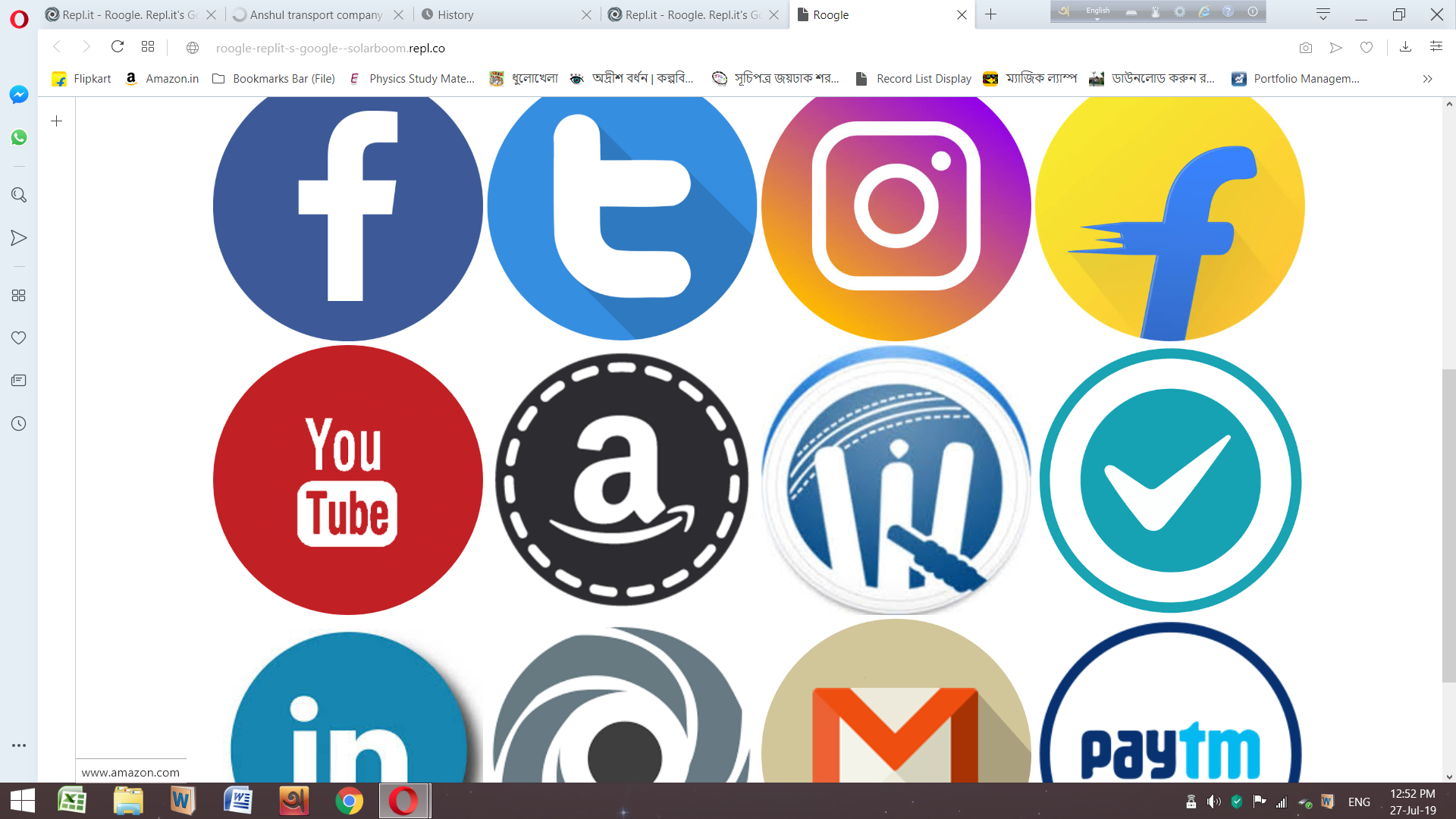 I OPENED TWITTER.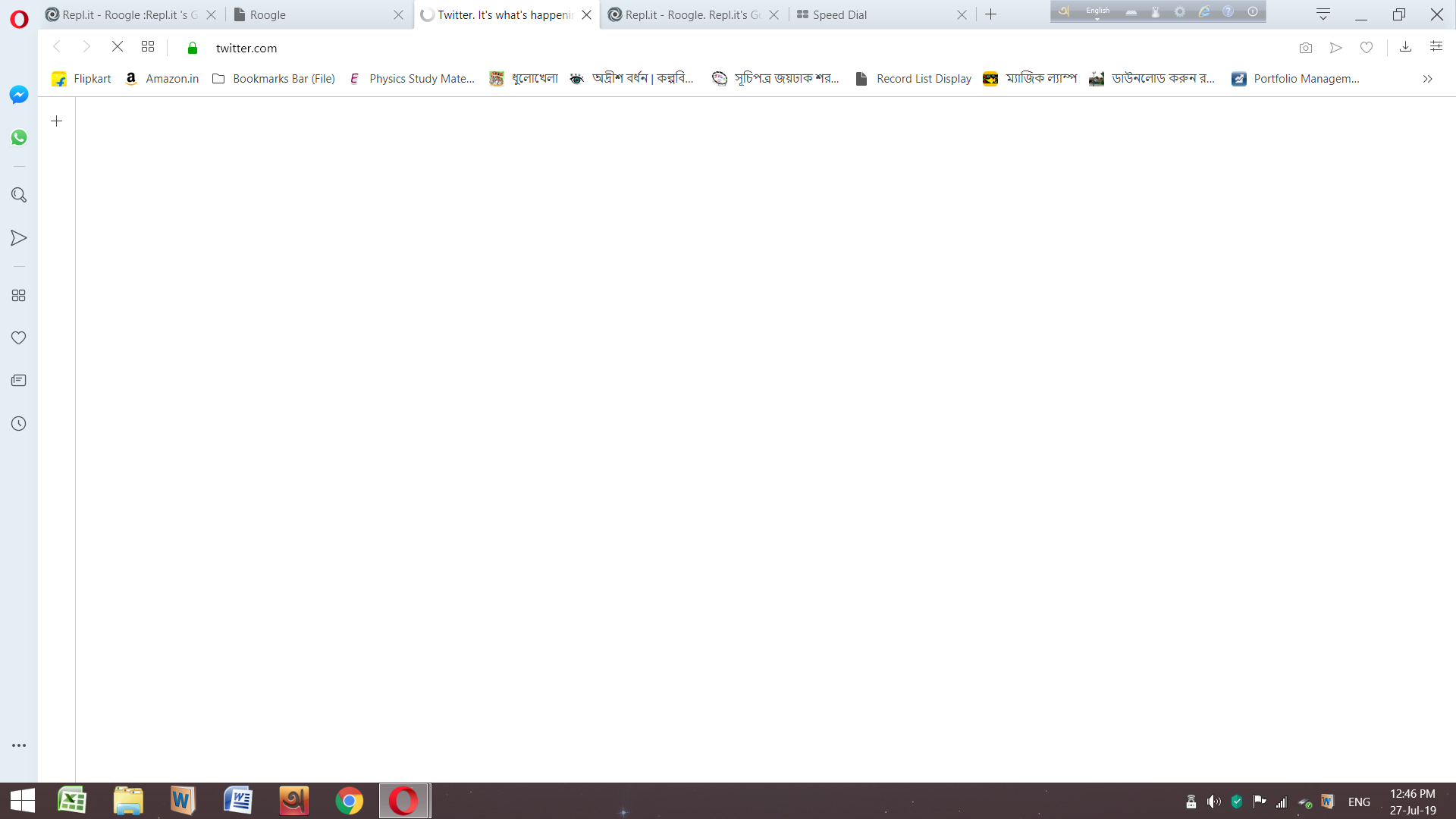 UPCOMING UPDATE: BETTER LOOKING SEARCH BAR. AND A BETTER ROOGLE LOGO.
image url : https://www.imag.cf/SZ6V3
@katyadee I am designing a new Roogle logo and have plans to make the logo of roogle appear even ehen searching in google.I a few words it is a faster way for googling the Internet. Also a better looking search button is needed I guess.