Repl Changelog (see the upcoming changes to replit)
Repl Changelog
Introduction
I found this site once while browsing replit and it is what the replit staff uses when approving pull requests on their official Github (https://boops.util.repl.co). I could see what the repl staff was working on but I couldn't really see the details of it so I build this app that lets me see more about the things on it.
woah
It's really cool and you can basically see the new things that will be added.
For example, something called repl reactions which @moudy is working on (https://repl-changelog-1.hackermondev.repl.co/boop?id=823103577)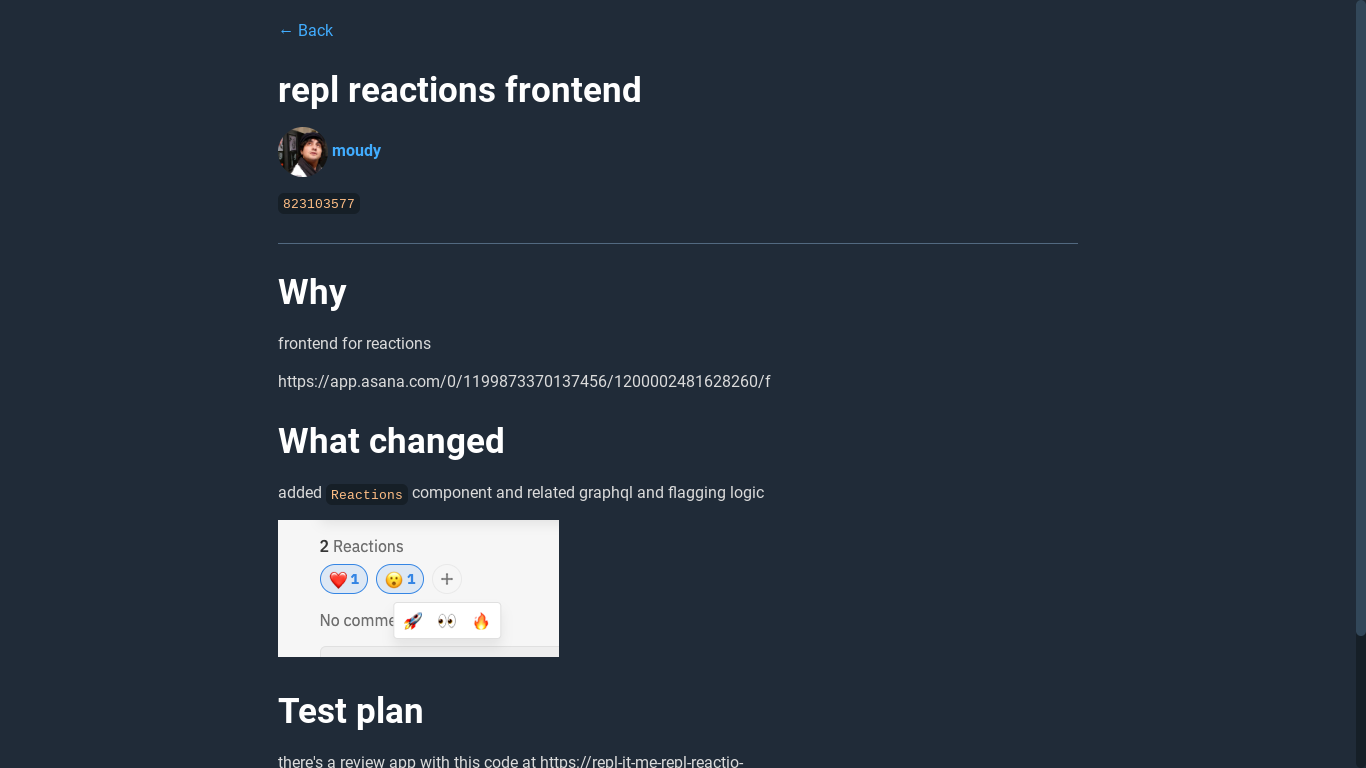 anyway it's really cool and I wanted to share the site :3
P.S. I asked @turbio about the site, it says its really cool that the community can see what they are working on
Whippingdot

(572)
Hey it doesn't work no more sadly. I don't understand how you are supposed to see the features coming to replit as the 'Boop' and 'Repo' buttons do nothing. Also the link in your post just leads to a page saying 'beep boop' now...