Made my own command prompt Asst Prompt.
Made my own command line but not like the microsofts's one. I made my own command prompt named Asst_Prompt. Please view my project and tell if you liked it.
We can do many thigs like downloading youtube videos solving algebra and many more things in it.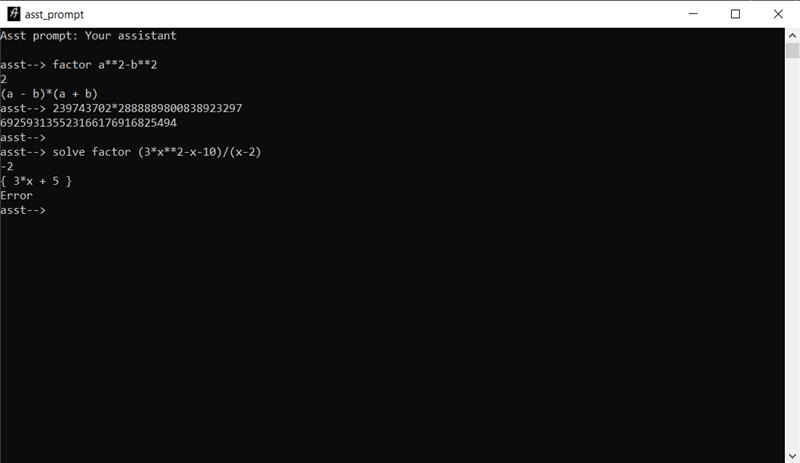 You will get output like this.....You can also try many other things