HyperDocs - Notes app - A text editor like never before
Welcome to my all-new app made in python flask!
How to use -
login with replit
Click on the 'Untitled Note' to rename the note
Delete The 'Default Content' and type your text
The text you type is automatically saved :)
feel free to report any bugs and don't forget to upvote
For all the ppl with the css glitch, refresh the page and it will work
ScreenShots -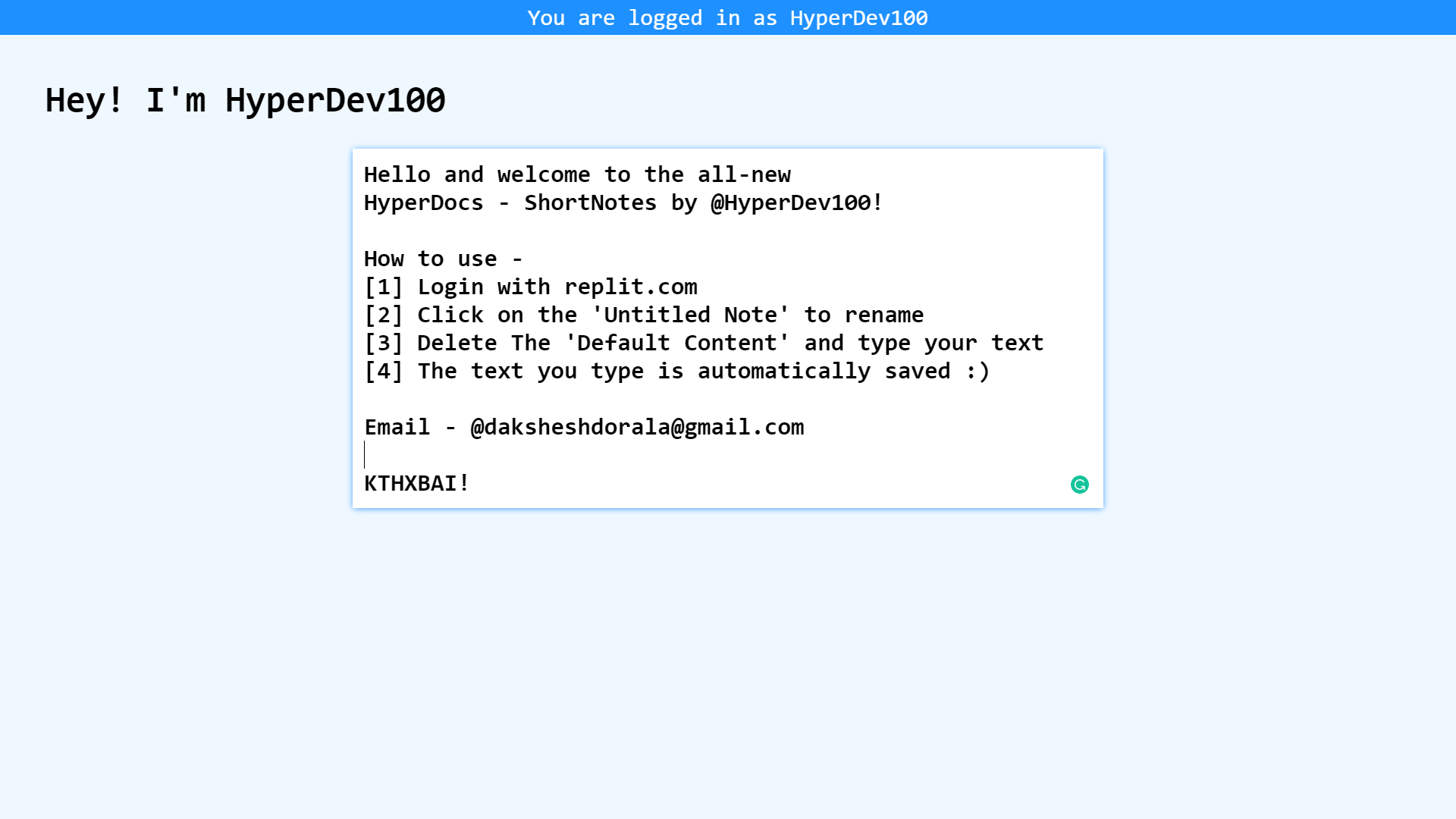 I will add a few editing tools once this post hits 50 upvotes
KTHXBAI!
PixiGem

(219)
@ch1ck3n is that the problem with screen size? ig yes. I tried it on my cousin's laptop and the same problem occurred, sadly idk how to make a website responsive
RayhanADev

(2696)
The CSS is broken lol. Also this is just an editable <p> tag that saves data in localStorage maybe add more features :>?
RayhanADev

(2696)
@HyperDev100
A. Fonts should load on any device, if you blame it on me using an iPad (not to be mean) that's kinda sad :(
B. Don't ask for upvotes, they mean nothing and it just reflects poorly on you and will get you reported