https://repl.it/@PYer/Buddy-TheChat-Bot-Vs-10
An amazing chat bot. Please vote and comment recommendations to make this bot better!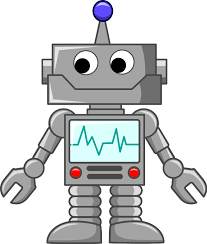 You are viewing a single comment.
View All
replitcode
Hey this so cool dude! Keep coding and maybe we'll give each more other ideas soon enough! I gotta say you did good with this!
replitcode
@fullern000: Your so very much welcome dude! BTW thanks for adding me to the credits! I'll add you to MY credits if you want (bc you added me kinda thing, y'know) just because! Tell me if that would be something you'd like!
replitcode
@fullern000: ok... i'm adding you now! Be sure to check it out and give a (fake) thumbs-up for me! a'ight cool man!
p.s. i said (fake) because you said we're enemies now... apparently! we don't really have to be though!
anyways yeah... i just added you!
keep coding and have fun doing it!
best,
replitcode