Half-life 1 in its entirety on repl.it
An exact copy of Half-life on the xash engine. The mouse is disabled due to impossibility of use. Look around: the arrow keys on the keyboard, the button is not assigned to shoot because the keyboard for all the usual key is not, and many may not be comfortable with my choice. Set it in the settings. For the folder "valve" from Steam running this repl you agree that you have a licensed copy of "Half-life 1".
And yes, you can change the configuration without entering the game by editing lib/xash3d/valve/config.cfg
Gameplay on the free account, on the account with a subscription 100 FPS.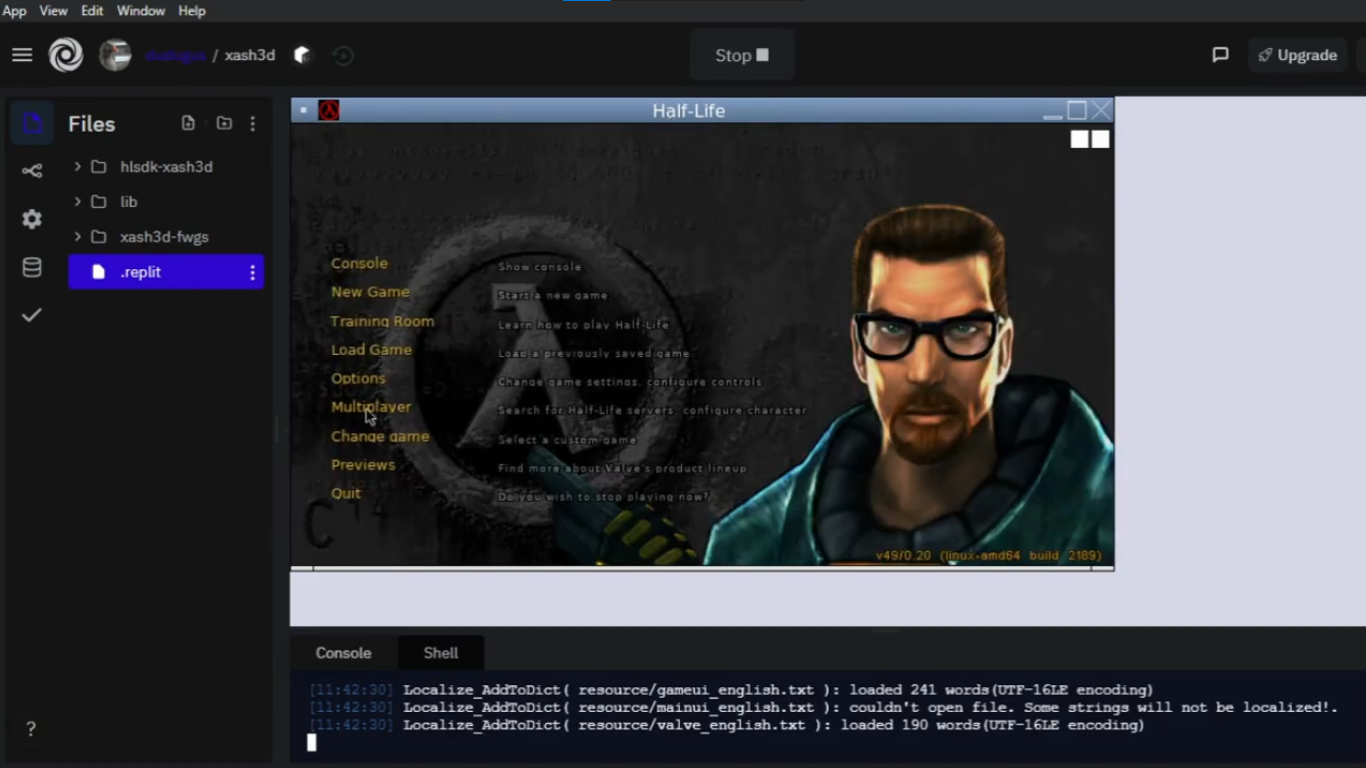 hMarin

(2)
X Error of failed request:  BadValue (integer parameter out of range for operation)
  Major opcode of failed request:  141 (RANDR)
  Minor opcode of failed request:  21 (RRSetCrtcConfig)
  Value in failed request:  0x0
  Serial number of failed request:  226
  Current serial number in output stream:  226
httsmvkcom

(34)
@hMarin Just try it later. Personally, everything works for me. I recommend creating a fork and stretching the screen to the maximum, it will be more convenient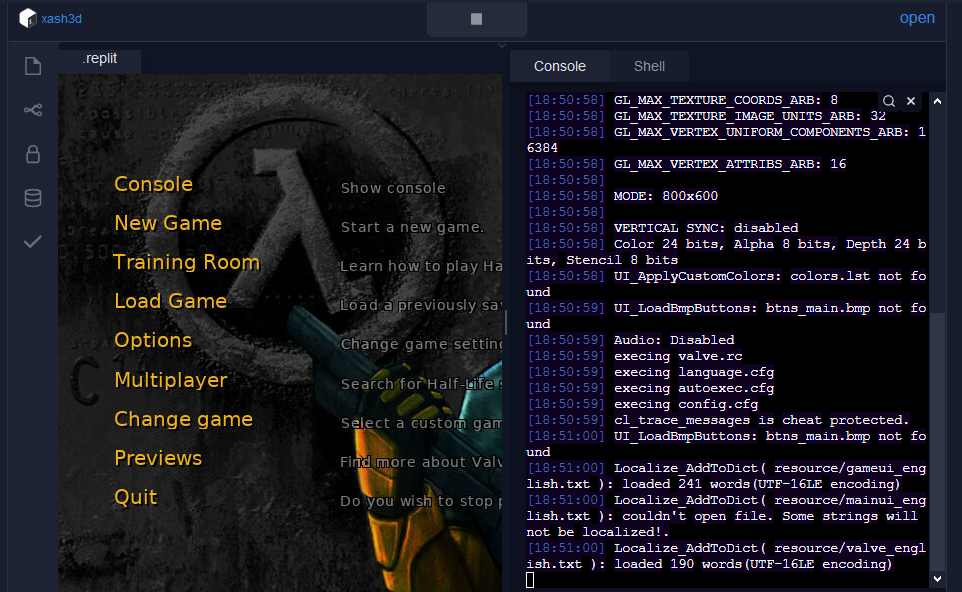 httsmvkcom

(34)
@SlickAssassin I would be inclined to "no" because it is not half-life itself, but an exact copy of the engine. Game files are taken from Steam, which is also difficult to call piracy