GitHub User Search v1
Please note that this is a bit low effort and coded in less than an hour. Thank you in advance :)

Also please note that you have to fork this repl to make it work. You have to replace the token with your own token, which can be read about here

Created using Python3 via git_api. Coded by JBYT27 #kajam2021
About
This was originally a flask project, but there were time issues along with code issues, so this had to be moved to the python console. It uses the package git_api, that I created, and then it transfers the json data to the console, giving you the data that you need. For more info about the package, take a look at the source code and website.
Code
The code is pretty much explained in the paragraph above, but basically, it uses the package that I coded, and then it transfers the json data so it's readable, and so that you can use it in your projects. If you need any help understanding the code, or forking it, let me know in the comments!
Example token
I created an example token for you to use. However, if all of you use it at once, you could be able to steal each other's information, and it may be laggy, so please follow the separate instructions here. Thanks!
Screenshots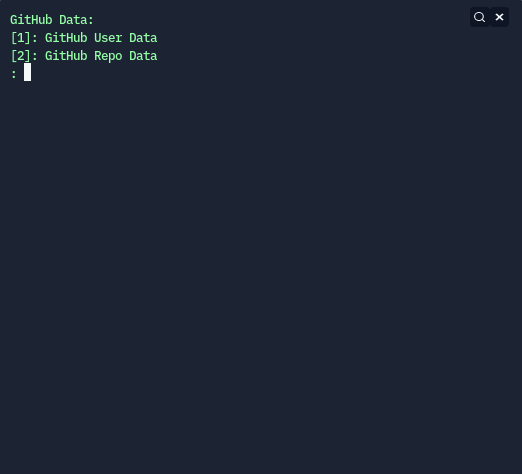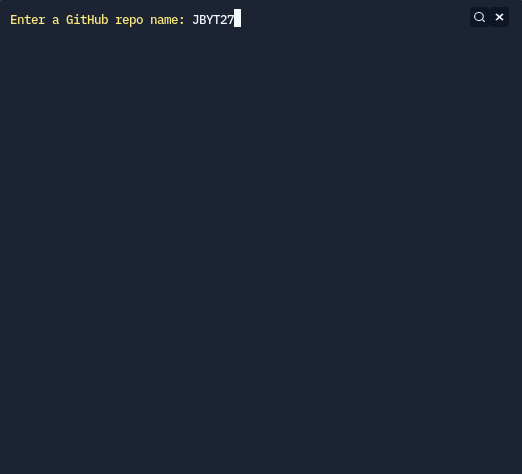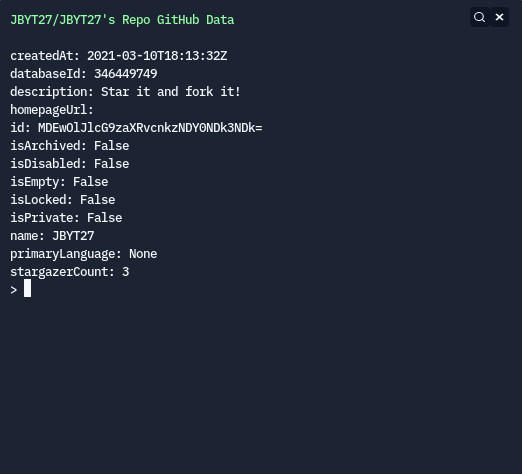 Conclusion
I hope you enjoy using this short and small project. Again, I'm super sorry how this wasn't super pog and that it's in the console. I'll let you know when I release the flask or js version. Thanks!
Stay well!
#kajam2021
sojs
to lazy to fork it but it sounds absolutely awesome :)
maybe put in a sample token so people can see what it is?
JBloves27
Oh, let me check what kind of error is going on. Could you give me a screenshot please? Thanks in advance :) @Gh0stHack3r
JBloves27
Hmm, I just fixed it now, and just letting you know as well - you have to fork the repl in order for it to work. Thanks! Have a good day! @Gh0stHack3r