Tic-Tac-Toe
The classic tic-tac-toe game has been implemented by me with a brand new design in RUST!
About
Lately, I have been learning rust because it's pretty cool... It has the speed of C++, but also with the pleasant features of higher-level languages like js and haskell. Together, this epik language was made. Yay!
I never actually made anything useful while learning the language, but now I have! This tic-tac-toe game is to practice my rust skills :))
Screenshots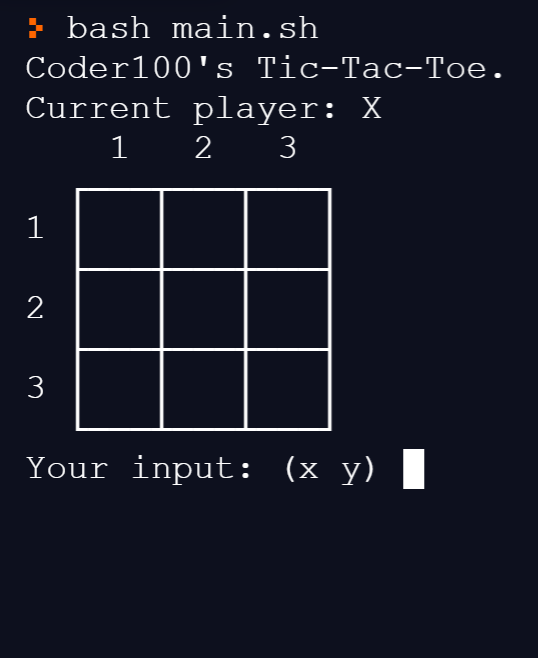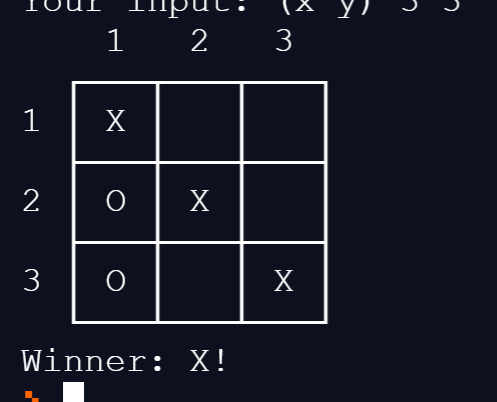 How to play
Step 1. Press that big green button
Step 2. Enter in the x and y position

Step 3. Try to win!
Credits
Special thanks to @frissyn for judging me.
Special thanks to @flaminhotvaldez for showing me the strategy behind tic-tac-toe
Updates
There is now an AI, albeit dumb
Closing
I hope you enjoy playing this as much as I did making it! A little code review wouldn't be bad either :)