DRAWQUIX Beta| Art Editor + Unlimited Projects
DRAWQUIX
Create and Make unlimited art projects! They will instantly save in between each mousemove!
Name glitch fixed!! Now it will always show all of your projects and their names when you run it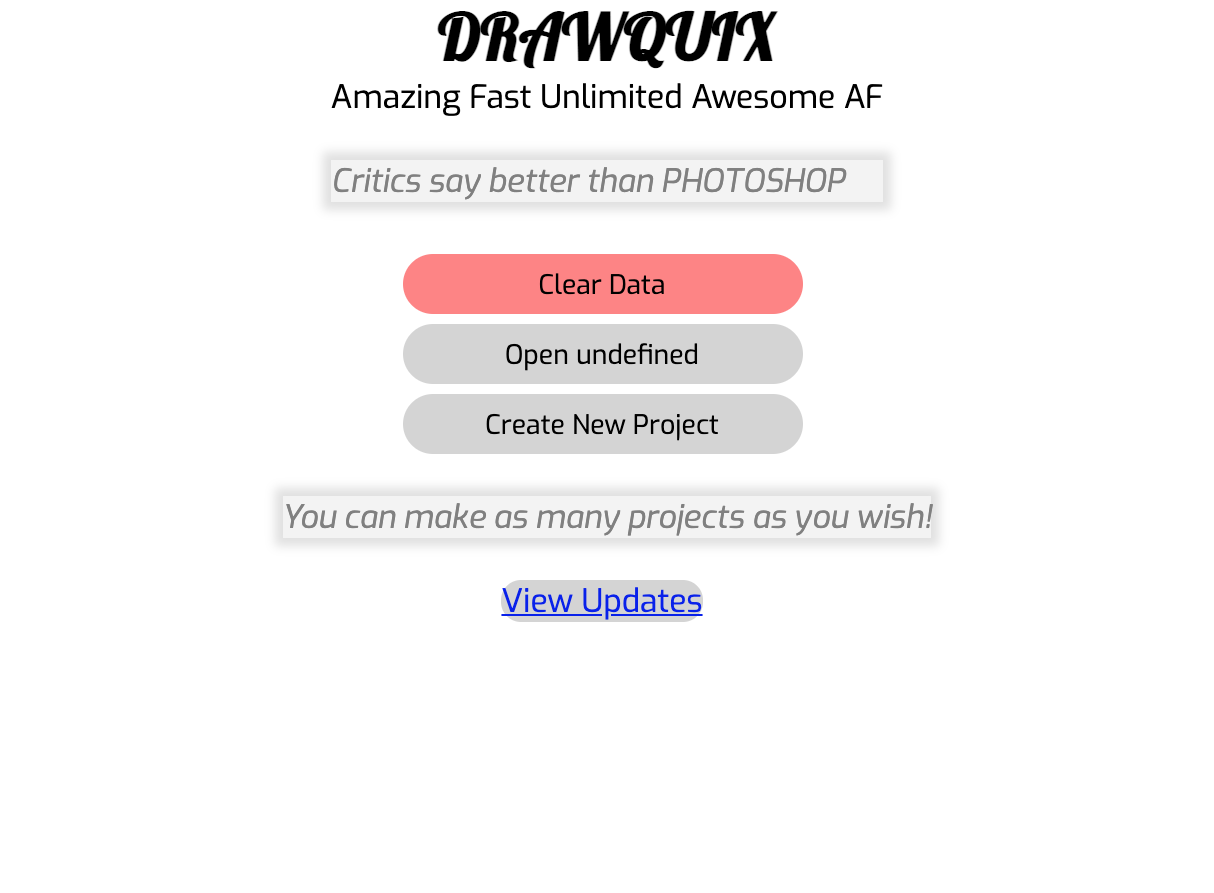 update!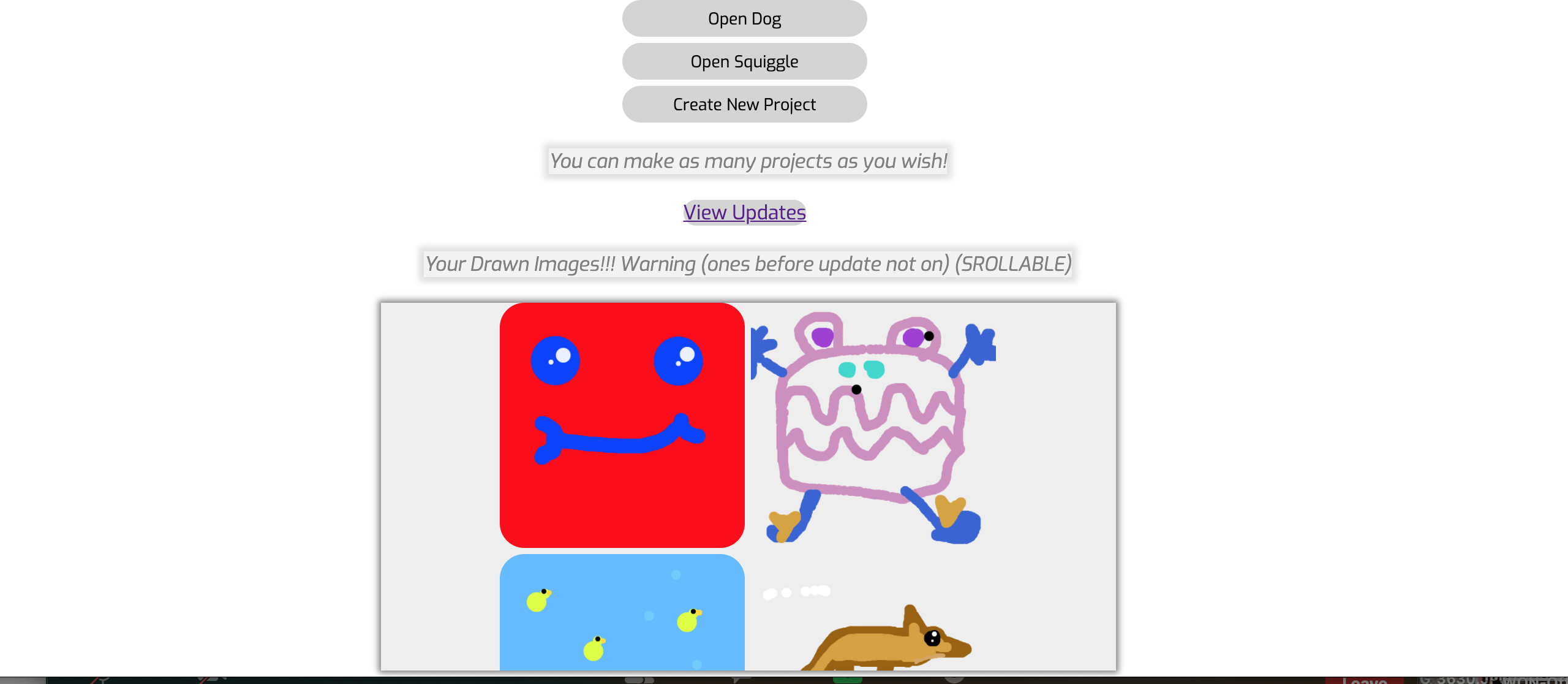 This was complex
I don't know NODE or flask or anthing, so I made this using soly local storage which is ussually easier, but when you are using two different pages its really insane doing this.
updates will come
Whenever I add an update you will see it in the updates page!
I plan to add a lot of things, right now I just have the basics added!
For those of you who want to save as an image, I haven't added a button, so if you want to do this, click this link: https://drawquix.bobthetomatopie.repl.co/ and then right click the canvas after creating a project, then click save image.
We have over 30 members!
right now there is a small glitch where the names don't save past a certain point, i will be fixing this. And another one doesn't happen for everyone, but if you want to ensure that you don't get a popup about no projects hit Clear Data before starting
Hope you enjoy
-BobTheTomatoPie