Music is a higher revelation than philosophy. - Ludwig Von Beethoven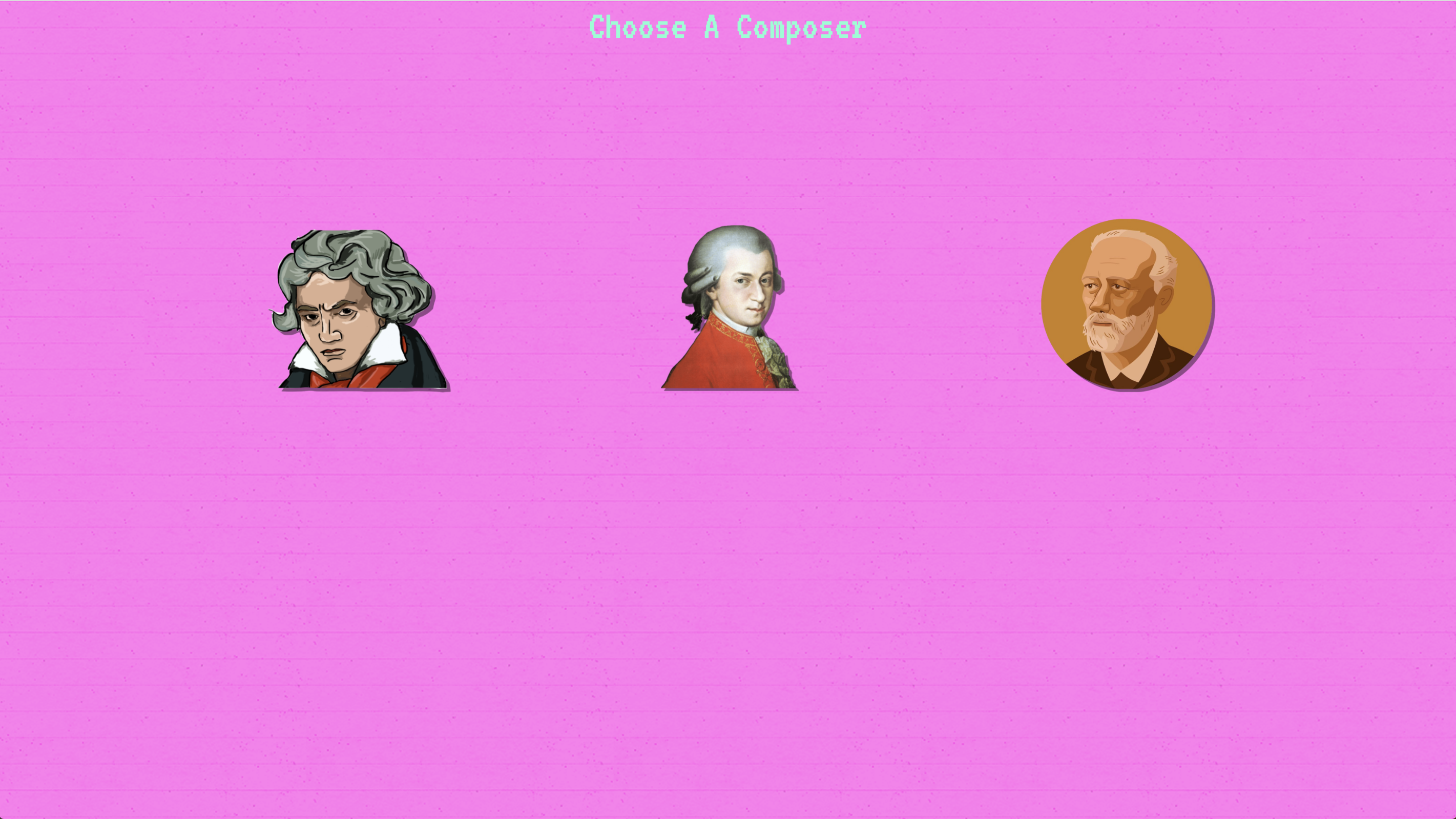 Classical Composer Coder
A few of the great composers that changed the course of music need help writing their most renowned works. Use the on-screen arrow-pad or the arrows on your keyboard to help the composers remember their tune in this memory based game.
---
Instructions
Choose your composer
Select a piece
Press the start button to begin
Complete all the levels to hear the masterpiece come together!
This is the first game I've built using HTML/CSS/JS - Thanks so much for checking it out and please don't forget to upvote and drop a comment if you have any sort of feedback.
hahahoohoo
This is a really cool idea! I've always been terrible with website making, but you did a really good job!
PioMolina
@hahahoohoo I'm glad you like it! I'm sure you're not as bad as you think - that's the paradox of making art... you always think your work is the worst!