Reflux Tutorial: Customize your IDE!
Customize your IDE with Reflux
Hey all, welcome to my official Reflux tutorial, where I explain how to use my tool to customize the look of your REPL's IDE in almost any way you want! Using CSS injections and Javascript bookmarklets you can create amazing looking themes like this!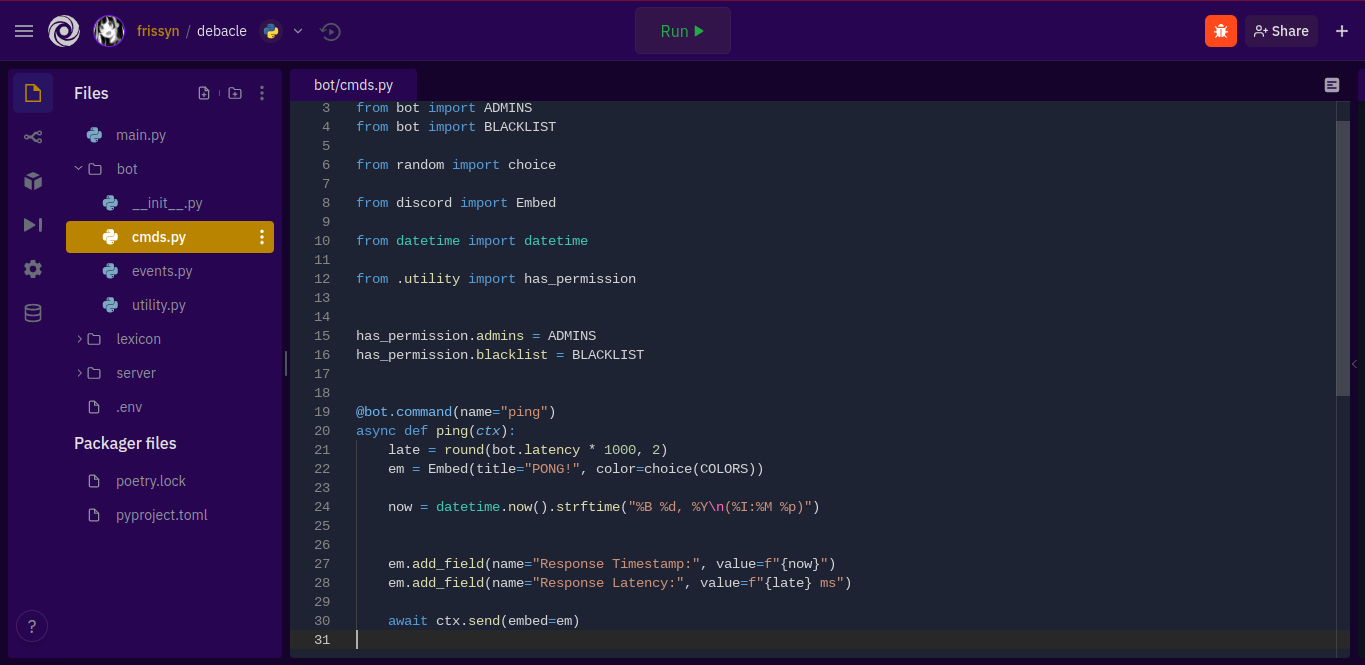 Even though it's written in Python, it's simple enough for anyone to use, regardless of prior knowledge.
Getting Setup
First, we need to install Reflux. Here's an amazing table to help you find the right install command or instruction for you:
| Manager | Command |
| --- | --- |
| pip | pip install reflux |
| poetry | python -m poetry add reflux |
| easy_install | easy_install reflux |
| Repl.it | Search reflux in the package tab and add it. |
Once you've installed Reflux, you're ready to start making themes!
Your First Theme
Let's create our first theme by importing reflux and initializing the Theme object:
Really easy and simple, right? Now we need to declare our metadata. This will tell everyone who uses our theme who created it and give them a brief description of the theme. We'll also need to set whether our theme should be used over a dark layout or a light one.
You can replace a few of those values with whatever you'd like, but let's stick to using dark as the default for the sake of this tutorial.
Changing Colors!
This is undoubtedly the best part of the process, changing the default colors! Reflux works by injecting CSS that overrides Replit's default variables using Javascript. Your job is to set values for those colors using the set_color or set_colors function! Take a look:
We're gonna recreate the Iris theme, which is based on a rare purple and yellow flower! The colors value for the variables can be any CSS3 attribute, from hex to rgba to hsl. It all works! You can find a complete index of the CSS color variables here.
Here are the values for the whole theme:
Now let's get to making our theme!
Building the Theme
Now that we've set our desired colors, we need to build the JS bookmarklet that will power our theme. It's as simple as calling the build function and passing a file path:
Add boom, we have our JS bookmarklet ready in the theme.min.js file!
Using the Theme
This part might change a little bit based on your browser depending on how bookmarks work, but it should still be a simple process:
Copy the code from the theme.min.js file.
Create a new bookmark in your browser.
Name it Iris Theme
Paste the code in the URL field.
Hit Save or Create!
At the end of that you should have something that looks like this: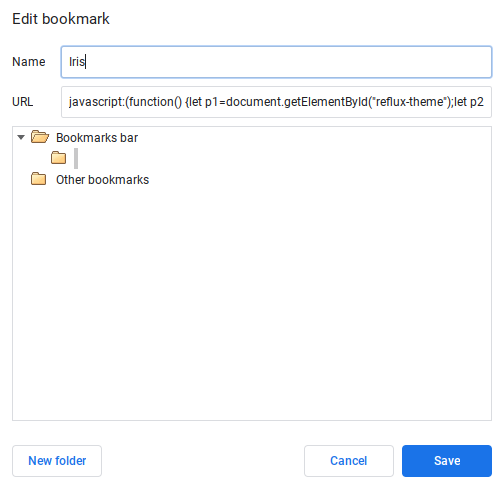 Once you've got the bookmarklet setup, boot up a REPL and click it! You'll be greeted with a magnificent alert box, confirming that you want to run the theme, and voila, your IDE looks so pretty now!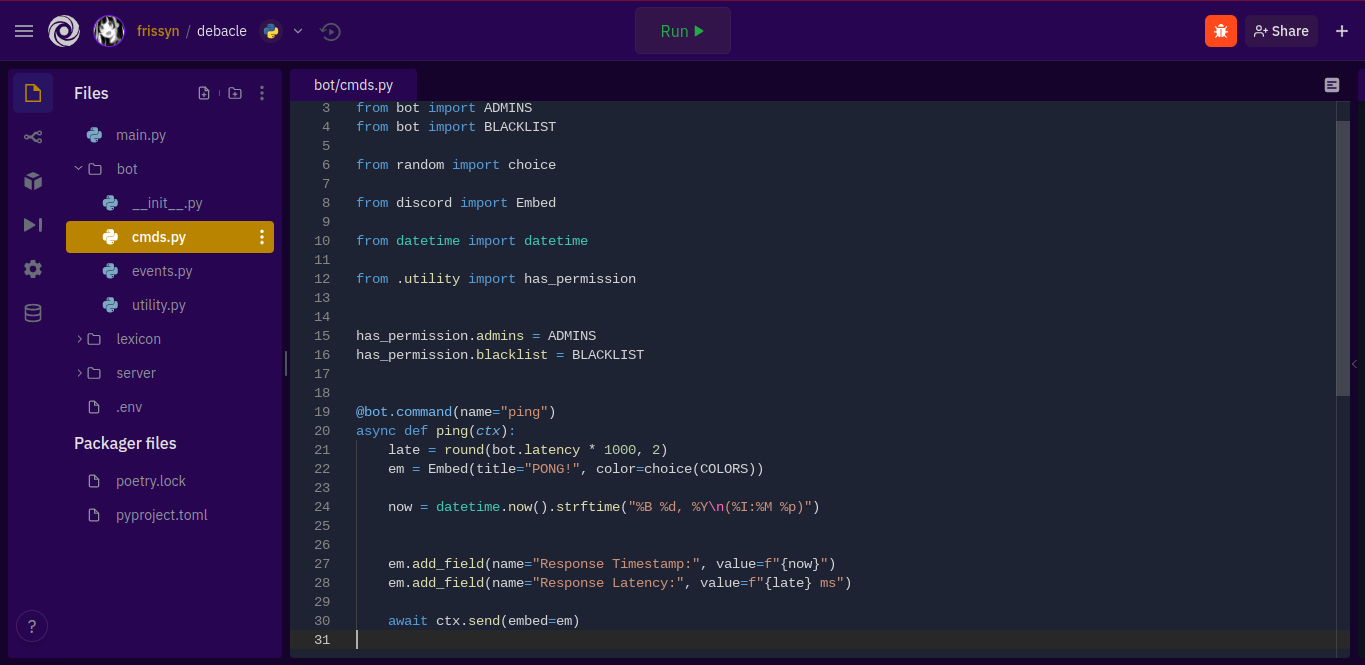 Wrapping up
I hope this explained how to use Reflux in a clean and concise way, hope you enjoy it! If you wanna see more check out these:
teehee