🐍 Python Data Base Tutorial 📄
🐍 Python Data Base Tutorial 📄
>:)
You may already know, because it is on the side of every repl. But...whatever.
Defnition
Key storing allows you to retrieve the data stored even if your code is erased or the program is off.
Data Base Location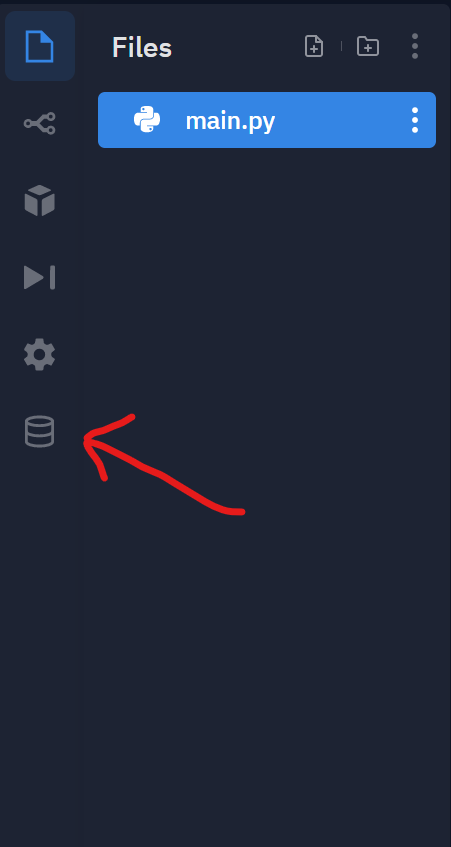 Click where the arrow is pointing. Then you should come to a page like this:

I know it shows everything there, but I'm going to clarify things in this tutorial.
1. Importing
Import the module:
2. Giving a key a value
There's no point for data bases if you don't store things.
3. Get a key's value
Now you stored something, how do you see that key's value?
Delete a key
If you want to delete a key,
List all of the keys
If you want to see all the keys you stored:
List keys with a prefix
It's like how it sounds, list keys with a prefix.
That's it for this tutorial. Very simple :|.
Anyways...check out my python tutorial: https://repl.it/talk/learn/Python-The-Basics/117133
Getkey function tutorial:
https://repl.it/talk/learn/GetKey-Function-Tutorial/116955
Peace for now...✌
EDIT: if you want to list all the keys, don't do keys = db.keys(), it won't print anything. Also, don't do print(keys) after you defined keys because it will print a bunch of weird stuff. This is the correct way: