How to create a custom domain for your repl
Creating a custom domain for you repl
step 1. Choose a domain service. I'm going to use hover as my domain provider and cloudflare for dns management.
Other options are godaddy,namecheap,freenom,porkbun,google domains, and onlydomains.
step 2. Search for your domain. If it is avalibe, click "add to cart"
step 3. If you don't already have an account, create one.
step 4. then go to cart and enter your credit card info.
step 5. after you do that, it will take you to this screen.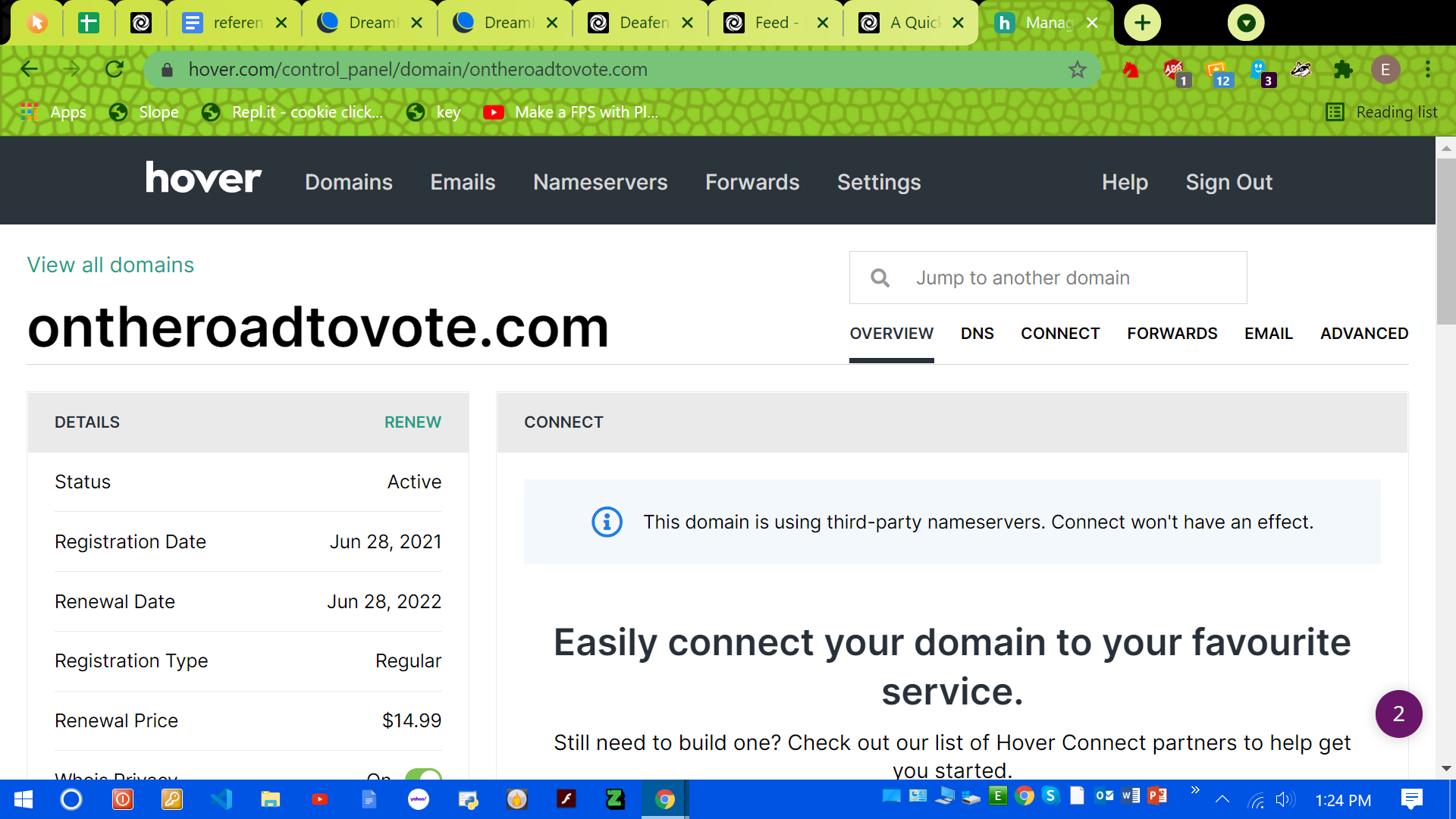 step 6. go to your repl and click the pencil icon.
step 7.then enter the domain you just bought from your domain service.
step 8.copy the cname record.
step 9. click the button that says "next"
step 10.go to https://cloudflare.com and create an account.
step 11. if you created an account, it will take you to this screen(ignore the site I added)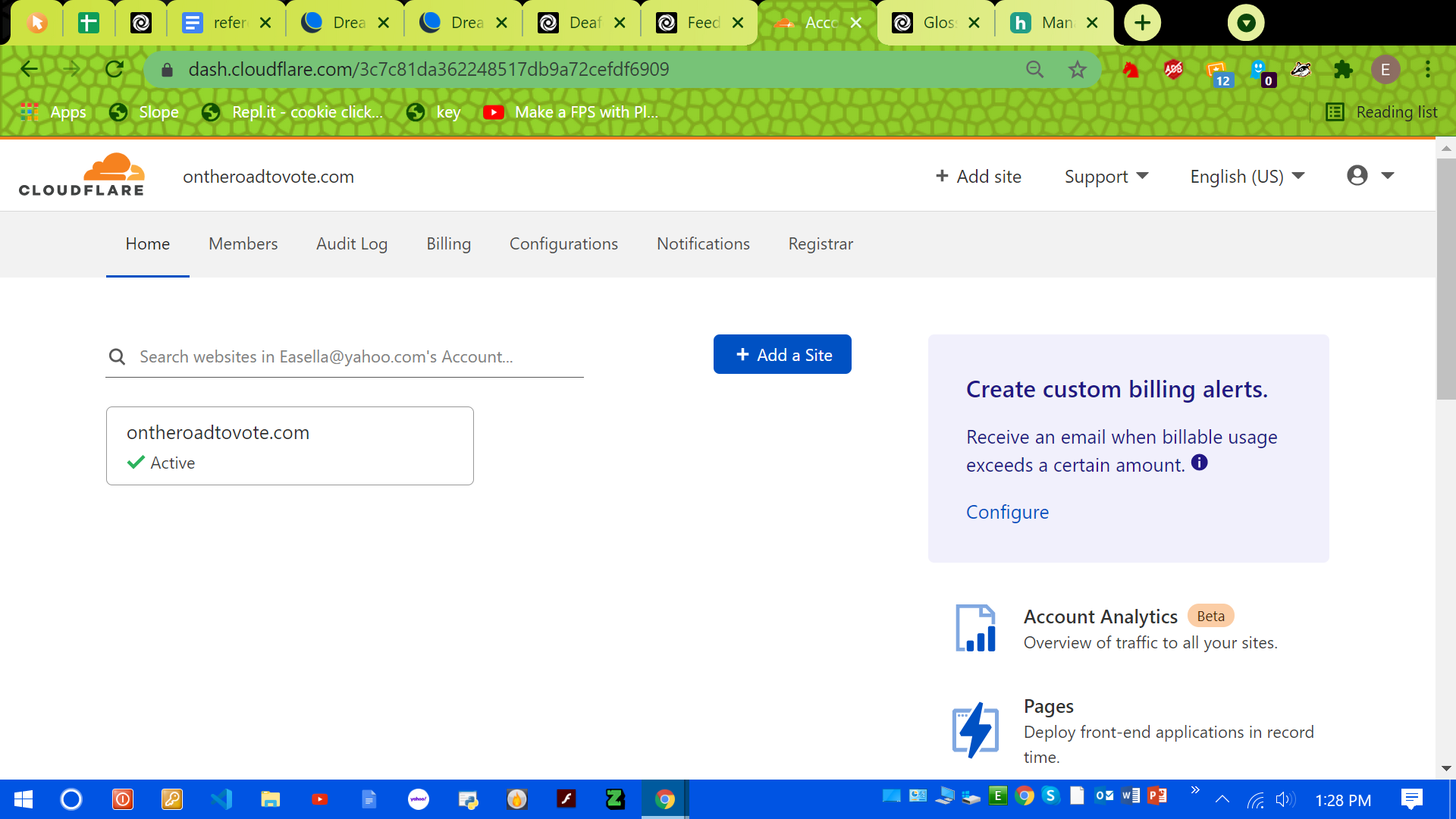 step 12. click "add site" and enter the domain you bought.
step 13. go to the dns panel and scroll down until you see the heading that says "Cloudflare Nameservers"
step 14.copy the nameservers under the word "value"
step 15. go back to hover
step 16.then click "nameservers"
step 17. under "nameservers" it should say "ns1.hover.com" and "ns2.hover.com"
step 18. click "edit" and click "edit nameservers"
step 19. set nameserver1 to one of the nameservers cloudflare gave you and set nameserver2 to the other nameserver cloudflare gave you. click "save nameservers"
step20. go back to cloudflare and click "dns". then add a CNAME record called www and copy what replit gave you.
step 21.click "save"
step 22. go back to your repl,wait a few minutes, and then click "linkdomain"
step 23. go to the domain you bought from hover, and you should see the contents of you repl
if you have questions or your domain doesn't work contact me at my email:
[email protected]