How make a GUI Celsius to Fahrenheit Converter in Tkinter for absolute beginners!
In this tutorial, I will teach how to make an app that converts Celsius into Fahrenheit, so let's get started! I wrote it up in a few minutes so there might be some typos and errors
Importing
Create a window
Let's create a label(header)
Blank space
Another Label!
Another blank!
Note: Im doing this in a normal python repl, not a Tkinter repl

There is a type of element named 'Entry'. It's used for input.

Input box (aka Entry in Tkinter)

Button!
blank = Label(root)
blank.pack()
The function!
FROM HERE YOU SHOULD -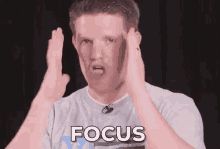 The formula -
Celsius / 5 * 8 + 32
Let's take the input ffrom the Entry as an interger and do what is said in a variable!!!
Now, the result label shud display the result!
Cool! you did it! if you have any bugs in your code, this is the full code which works -
Hope you have a good day :)