How To Browse Privately! [+ tips and tricks]
Well, hello there!
Before we start, here's the table of contents! (Credit to IntellectualGuy's Big Python Tutorial table of contents)
Table Of Contents (yes, really)
Introduction

What are cookies?
Advertising cookies

Private Browsing

Alternatives to Google Chrome
Blocking cookies

Extras

Should we use AdBlock?
Should we use DuckDuckGo?
Clearing cookie data
Blocking JavaScript
Inspecting websites

Recap (skip here if you want to read less)
Notes
Ending
Introduction
What is a cookie?
Simply said (Kurzgesagt reference), a cookie is a piece of information that websites can put to our devices.
Here's an example!
You are logged in to Replit. (or are you?)
When you login to Replit, Replit puts some cookies to your device.

The cookies might contain information about your account and other things

Even when you shut down your device, the cookies are still there.
When you open Replit again, Replit sees the cookie in your device and automatically signs you in! You don't need to login anymore!
From the previous example, we can see that cookies are VERY useful to websites we are logged in to!
That being said, some cookies can travel from websites to websites, following us around.
These global cookies include...
Advertising cookies
Remember that same ad that just creeps you around the websites you visit?

That's called retargeting.
Basically, whatever we search in Google (and YouTube) will be collected to show relevant ads. Google has lots of advertising platforms - AdSense, AdWords, AdMob, AdChoices, and even Doubleclick! That's because Google gets most of their revenue from advertising.
Of course, website owners get money if we click an ad in their websites. (based on my research, website owners get 60% of ad revenue while Google gets 40%)
To get money, website owners must display ads.
To display ads, website owners must include Google cookies.
See the pattern here? Yep, Google cookies are (nearly) EVERYWHERE.
Google pretty much knows what websites we visit, where we are right now, etc.
Quite literally, Google is watching us.
...
Ehm, cue intense music.
......
Where's the music guy?
(BLUE DANUBE PLAYS)
No, no, not that one...
(MUSIC STOPS)
Fine, whatever. Anyways, onto the next chapter!
Private Browsing
Alternatives to Google Chrome
As I said earlier, Google gets tons of revenue from advertising.
Google Chrome is owned by (you won't guess it) GOOGLE!
Thus, Google Chrome allows all cookies by default. You can turn it off in the Settings > Cookies and other site data, but I don't really recommend this. Why?
We will be signed out from Replit and other websites we have accounts at. To make things worse, we can't login again!

Google products won't work well. We will be signed out from Google Chrome and other Google products we use!

That doesn't stop Google from tracking us. Google Chrome sends data about whatever sites we visit to Google. It's still not private! (This is true according to the many sources I visit and logic. If Google Chrome lets everyone track you, of course they'll also let Google track you!)
(I am aware there are several settings in Google that can turn off tracking, but I seriously doubt that.)
The only way to stop Google from tracking us is to use another browser. (But Google Chrome can still be used for Google products, even though I don't recommend using them)!
What browsers?
A lot. There are:
Firefox
Safari (but according to my research, several sources say Safari doesn't care about our privacy!)
Brave
Tor (thanks @BrockTempler for reminding me!)
Microsoft Edge (thanks @Whippingdot for telling me!)
Ungoogled Chromium (thanks @xxpertHacker and @smodnix for reminding me!)
and more!
You can pick whichever browser you like, but remember each comes with its pros and cons. Here's the pros and cons of each browser! (By the way, the website is owned by Mozilla so it recommends Firefox! If you think Firefox isn't your favorite, then pick another one!)
Intermission

Also, watch this (in my opinion) hillarious video to learn more!
Those browsers obviously don't belong to Google and they won't give the data to Google. However, Google can still track us using cookies!
Time to block them.
Blocking Cookies
Obviously, we can just go to the settings tab in the browser, then block all cookies. This way we can browse truly privately!
Also, blocking cookies literally make your internet browsing much faster. Great!
However, we can't use our website accounts and Google products in that browser. For that, we can just use Google Chrome!
Congratulations, we can browse privately now! 🥳🥳🥳
As a bonus, I will give you more tips and tricks.
Extras
Should we use AdBlock?
AdBlock is used by millions of people worldwide! So, should we use it?
Actually, no.
Why?
AdBlock's current owner is unknown. We don't know who owns it (and I personally don't really trust them)
Several websites force us to disable AdBlock.
From my research, YouTube has bypassed AdBlock. We'll probably still see ads! As @OatMilk has pointed, there is a separate AdBlock for YouTube. However, it still doesn't stop Google (which owns YouTube) from tracking us!
Also, you probably won't see ads if you block all cookies.
Should we use DuckDuckGo?
DuckDuckGo is a search engine that doesn't track us!
I'll explain in the following table!
| Criteria | Google | DuckDuckGo |
| --- | --- | --- |
| Tracking | Lots of cookies | No cookies |
| Results | Biased results | Unbiased results |
| Content | Has graphs, diagrams etc | No graphs, no diagrams |
| Loading Speed | Slower | Faster |
| Auto-answer | Yes | No |
| Image URL | No | Yes |
| Image Search | Yes | No |
DuckDuckGo has a feature called BANGS!

Simply, we just need to type an exclamation mark !, then tons of shortcuts will appear. !w, for instance, is for Wikipedia. Searching !w replit will bring us to https://en.wikipedia.org/wiki/Replit
Yes, Replit also has its own bangs! Use !repl and type a language to create a new repl with that language (kinda unnecessary, but actually kinda cool!) Type !repl c for a new C repl!
However, some inappropriate results may appear in DuckDuckGo. That's why we should set SafeSearch to strict! Searching in safe.duckduckgo.com sets SafeSearch to strict by default!
Also, the Tor browser uses DuckDuckGo as its default search engine!
Should we use DuckDuckGo? Yes, yes we should.
Clearing cookie data
Since we have blocked cookies in our other browser, we don't need to clear cookie data there.
But we can actually clear cookie data in Google Chrome!
Go to chrome://settings/siteData (or Settings > Cookies and other site data > See all cookies and site data). There, we can clear selected site data! But don't clear Replit's site data (or we'll be signed out!)
Blocking JavaScript
When browsing in our private browser, some arrogant websites (such as wired.com and globalnews.ca) refuse to give us access since we block their cookies! How do we fix this?
Go to the settings, then block JavaScript. This way most websites will still give you access even with blocking their cookies!
When going to another website, however, turn JavaScript back on. This is so that other websites don't misfunction!
Inspecting websites
The internet is full of scams. If we can get money by a survey or see a random website with a weird URL pop up, 99% of the time it's a scam (or even virus!)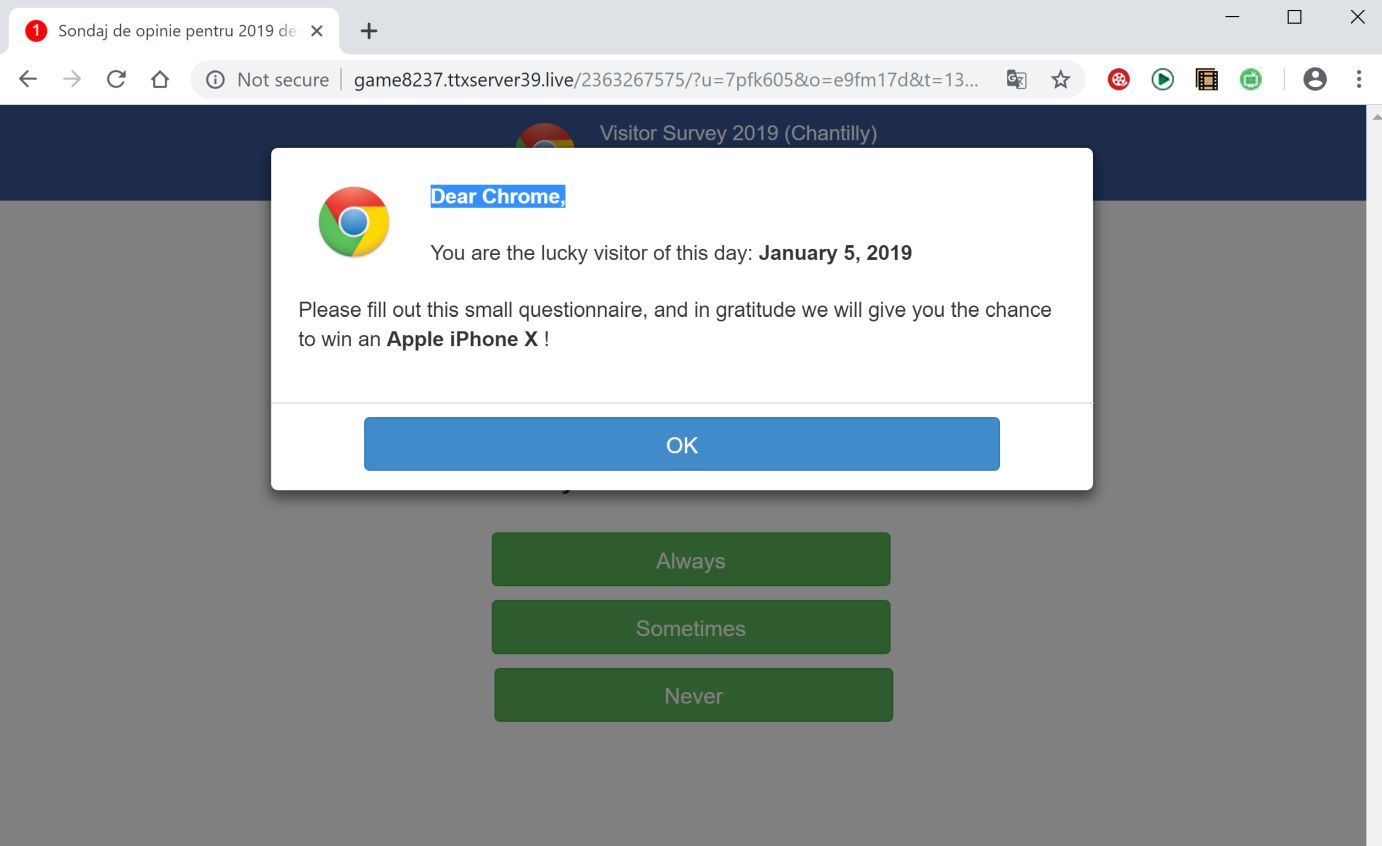 Also, there's the 'CLICK ALLOW TO VERIFY YOU ARE NOT A ROBOT' scam. If we click allow (hence allowing them to send notifications), they will use the notifications to scare people into doing something! (Thanks @caaaab for telling me!)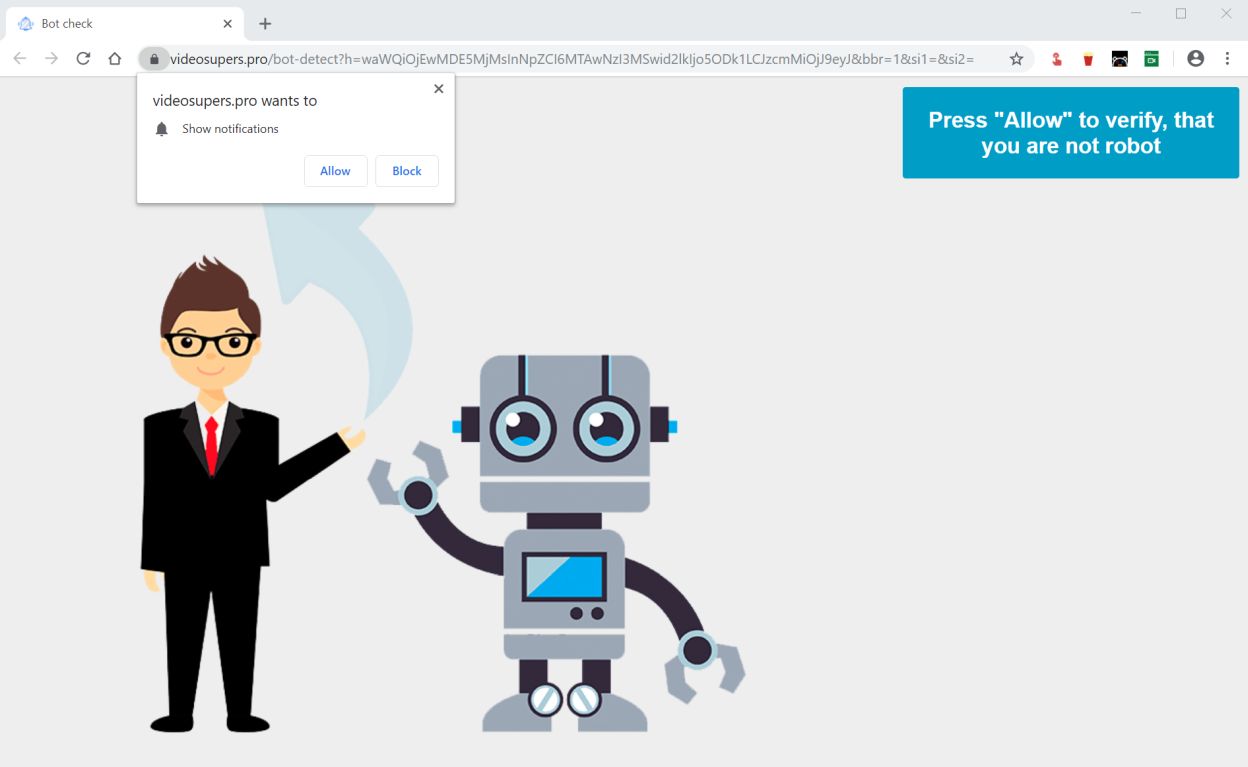 There are scam products as well!
So, how do we identify the scams?
Learn HTML, CSS, and most importantly JavaScript! This way, you will know whether everything is real.
But of course, we also need to see the website source files.
Firstly, search how to inspect websites in your chosen browser. You can use Microsoft Edge, Firefox, Ungoogled Chromium etc! Find a tutorial.
Then, follow the steps in the tutorial. You will see a large window appear on the side of the website!
Anyways, you can see the console, source files etc in that website. Read the code. If you think it's fake, then you can be sure it's a scam. Be a detective! 😎
By the way, go to your chosen browser settings and enable HTTPS-Only Mode. This is because URLs that start with https:// are more secure than http://! Thanks @CodeLongAndPros for reminding me!
Recap
Cookies are bits of information that websites can put to our devices. Websites can see what information the cookies contain.
Google's main source of revenue is advertising. Thus, Google tracks us across the web to see what websites we visit and give us relevant ads based on the data collected.
In other words, Google is watching us.
To stop that, we must use another browser like Firefox, Safari, Brave, Tor, Ungoogled Chromium (which is not the same as Chromium), or Microsoft Edge and disable cookies for private browsing.
Some websites like wired.com and globalnews.ca won't give us access if we block their cookies. To get access, block JavaScript but turn it on again when visiting another website.
Use Google Chrome for websites where you have an account and Google products.
Using AdBlock is risky since the owner is unknown and websites have found ways to stop users from using AdBlock. There is a separate AdBlock for YouTube but it doesn't stop Google from tracking us.
Using DuckDuckGo (a search engine that doesn't track you) doesn't matter when in Google Chrome since Google Chrome sends data to Google.
Using DuckDuckGo to search in another browser is a good idea since the results are unbiased, it loads faster, and there is the bang feature. However, strict SafeSearch must be used to hide inaproppriate results. This can be done by visiting safe.duckduckgo.com. DuckDuckGo also has a browser for mobile that can only block a fraction of the cookies. Other search engines such as Searx can be used as an alternative.
In your chosen browser, search a tutorial to inspect websites. Then, follow the tutorial to view the source files, console etc of any website and figure out whether the website is legitimate or not. We need to learn HTML, CSS, and JavaScript for that.
Enable HTTPS-Only Mode in your chosen browser since URLs starting with https:// are more secure than those starting with http://.
Notes
Tor is risky to use since we can access THE DARK WEB using Tor.

Ungoogled Chromium is not the same as Chromium, so beware. Chromium possibly tracks us!

I downloaded Tor in mobile. It randomizes my location to several countries (so far all the countries are in Europe!) Also, it doesn't block cookies but deletes cookie data after exiting the browser.

DuckDuckGo has a browser for mobile! It can only block a fraction of the cookies though (I tested it in one of my repls). I recommend you to use other browsers instead!

Alternatively, you can use other search engines like Searx.

Ecosia won't give you access if you block cookies, so don't use it!

AdBlock Plus is different and I believe more trustworthy than AdBlock!

Searx's most used instance used to be searx.ir, then searx.un, then searx.ca! (I think that's so Google can't continually block it from its results!) I'll try to update this tutorial every time it changes links!

I have no idea why there are so many Searx instances! To be sure, I recommend you to just use DuckDuckGo!

Also, incognito mode in Google Chrome doesn't stop Google and websites from tracking us! Moral of the story: DON'T USE GOOGLE CHROME.
Ending
Thanks for reading! (I mean, it's okay if you skipped some parts since this is REALLY long)
If you have any suggestions or corrections, feel free to tell me!
Also, sorry I don't have the list of sources I used...
Now, let's test your eyesight!
C̸̫͈̻̹̿̈́ͅă̷̞̝̻̈̋̒̈́͠n̴̛̘͓͉͆͜ ̸̹̹͔͆̔̆̄̿̐͜ͅy̷̨̡̲͉̯̣̝͌̓̈́ǫ̶̝̹̇́̓͠u̸̝̪͉͇̺͚̹͌̃̎͆̌͗̏͘͠ ̷̗̺͍͙̋̀͗ȑ̵͉̦͗̋̒͊́͝͝e̷̢̻̝̪̔̈́̈́̂̒̂̚̕͝ā̴̙̱̺͕͂́͜ḏ̸̢͍͓̲̰̮͒̈͊̚͜ ̷̧͚͈̫̳̱̄̾͛̏̈̕͝͝ͅť̸̟̘̈́͛́́̊̉̓̚̚h̷̪̗̲̯̫̱͚̩̩̽̉̀̀̑̒̽̎i̶̡̯̼͂̊̏̌s̸̠̏̽̆̆̂?̸̟̘̖̻̞̼͈̃͒͆͐̚
.
And remember to stay cautious. Don't download anything if you don't think it's legitimate!
Edit: Check out this channel called The Hated One (yes, really) in YouTube. He makes great videos about internet tips and tricks! Here's the link to his channel:
https://youtube.com/c/TheHatedOne
Also, please note that Google and other companies track you in many other different ways. Oh, and THEY'RE NOT JUST ABOUT BROWSING! He also provides ways to prevent being tracked! You can also research yourself :)
Another note: If you see an ad that offers free services, know they get money from something else... most probably by selling your data! I suggest you to not use advertised free services like Honey.
If possible, tell this to people you know (if you haven't already) so they can browse without being tracked as well! (Also, keep in mind I am not forcing you to do this. But, if possible, share this!)
Bye and thanks again!
(OUTRO MUSIC)