require(); stopped working node.js
When I try loading standard node.js packages, I get this error: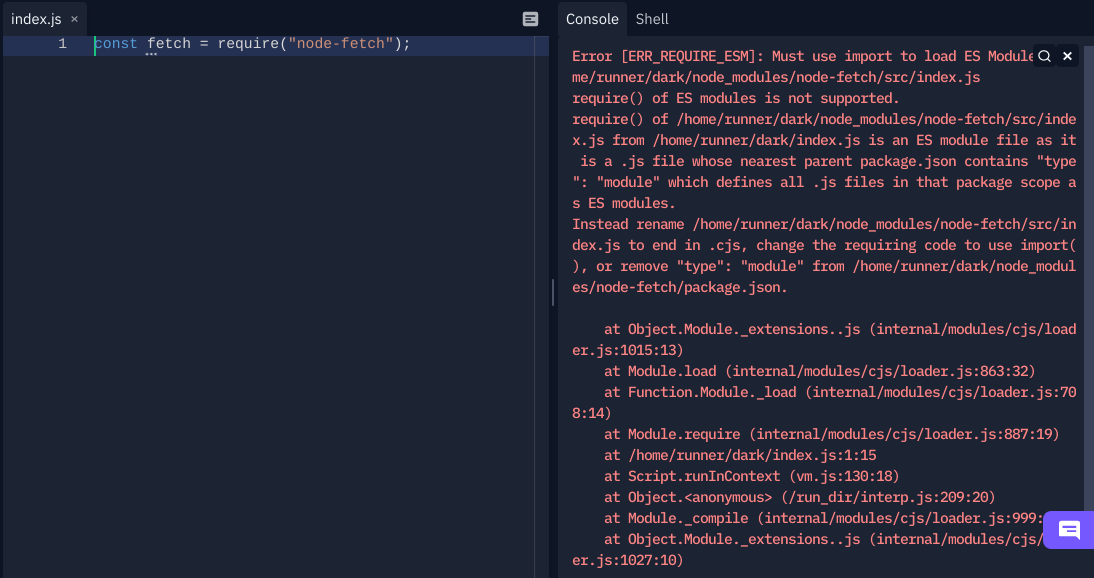 This problem just started for me yesterday, and I have no idea how to fix it.
It appears that this effects everything that I try to require, such as "node-fetch" and "express".
https://replit.com/@KY246/dark#index.js
Any ideas on what this is and how to fix it?