jsDocs + Node.js Require Glich???
So I have a class inside called CFrame.js, and in that file, I've imported a class called Vecter3.js as seen before the class I declared.
Now, in that class, I have a "private" method, that is using JsDoc to help me and other people understand what the function does, just by hovering over it.
but for some reason, v3 is still type any when I want it to be type Vector3 as seen in this image.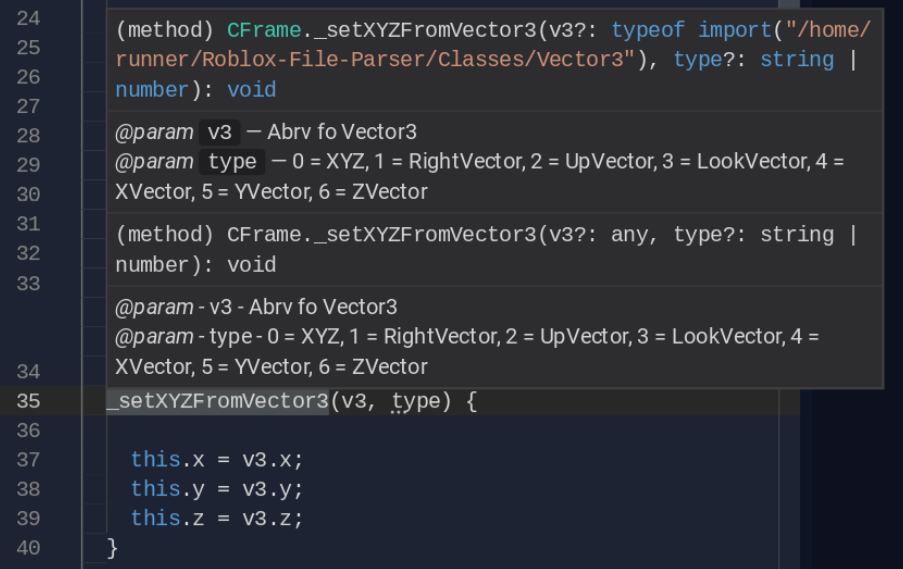 Also, what happened there, before it only showed the bottom two, then after a reload, it's showing both???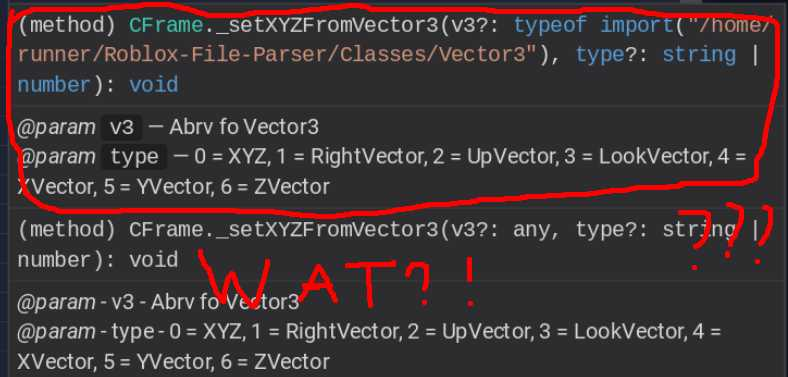 Do you think I should make a bug report???
Also I did some testing and found out it works if I don't use Vector3 or Object as the type...
Coder100

(19277)
yes, yes you should, i think replit has a bug where there are 2 analyzers, and they both suggest the same thing at the same time