hi guys i am new and i don't know how to do so can you give me link
Please hi guys i am new and i don't know how to do so can you give me link
Bookie0

(6272)
Hi,
can you please precise your question a bit? like what do you mean by "give me link"?
maybe you want to know how to make a repl? in that case, just click either of these buttons: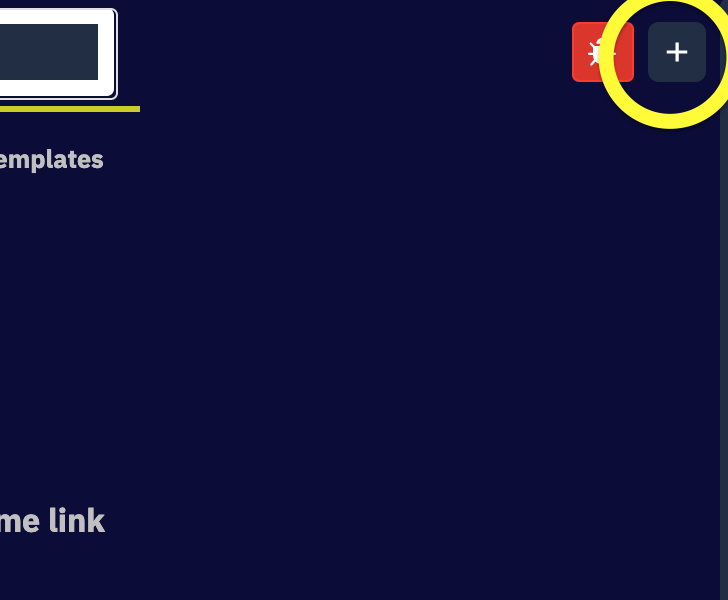 or this:
then you'll be redirected to this, where you have to choose the name of the repl and choose a language. Then you can start coding!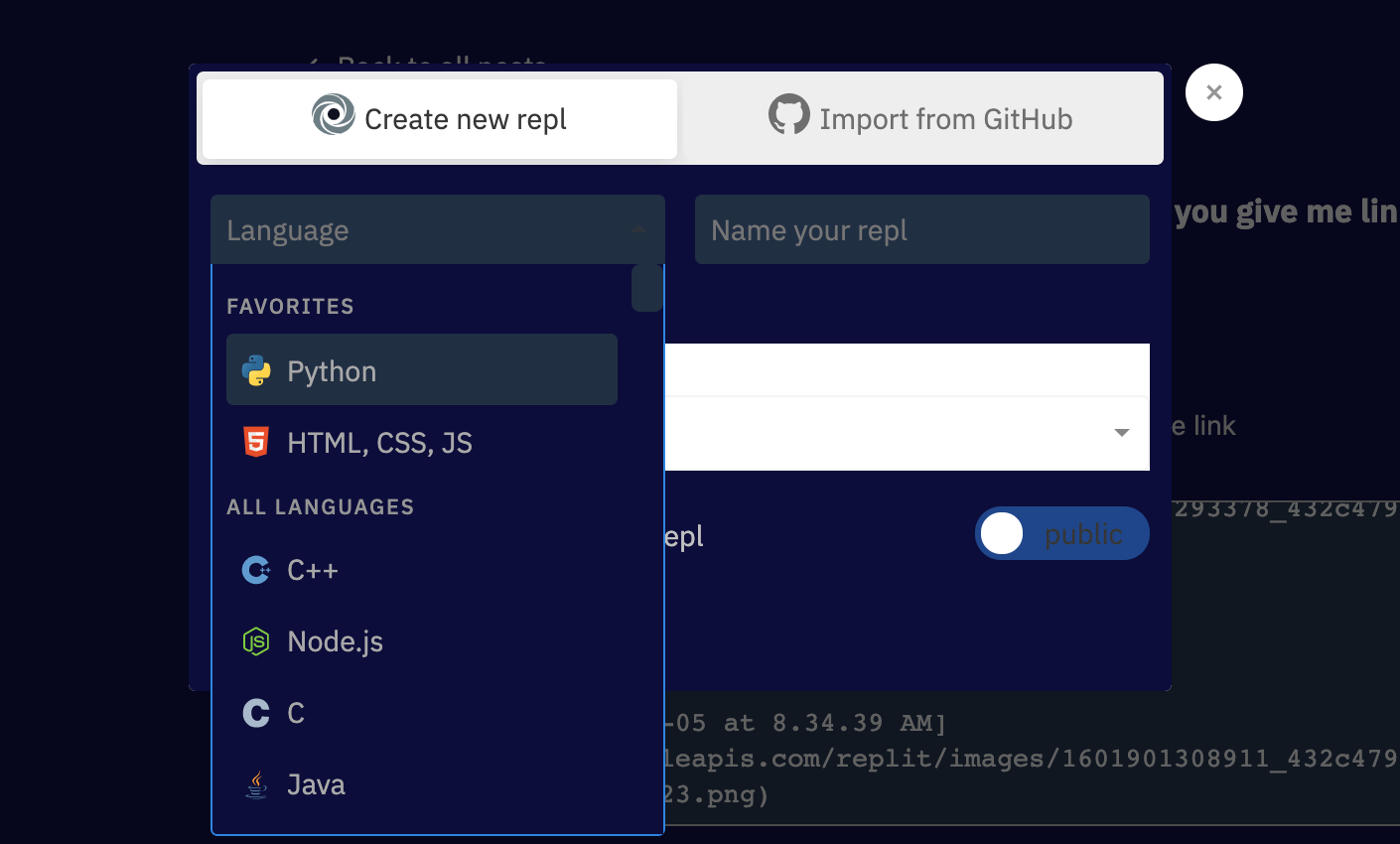 soo is this what you meant? if not lemme know ;)