Why doesn't repl.it have a dark mode?
Why does repl.it have no official dark mode?
---
I don't know much about web development, so I was just wondering if there was like some complexity in making a dark mode for a website or something.
---
So repl.it has a dark theme in the IDE, but why can't that be transferred to the whole of the site.
What I mean, is the menu and stuff on the side is also in dark mode when you change the theme in the IDE.
e.g.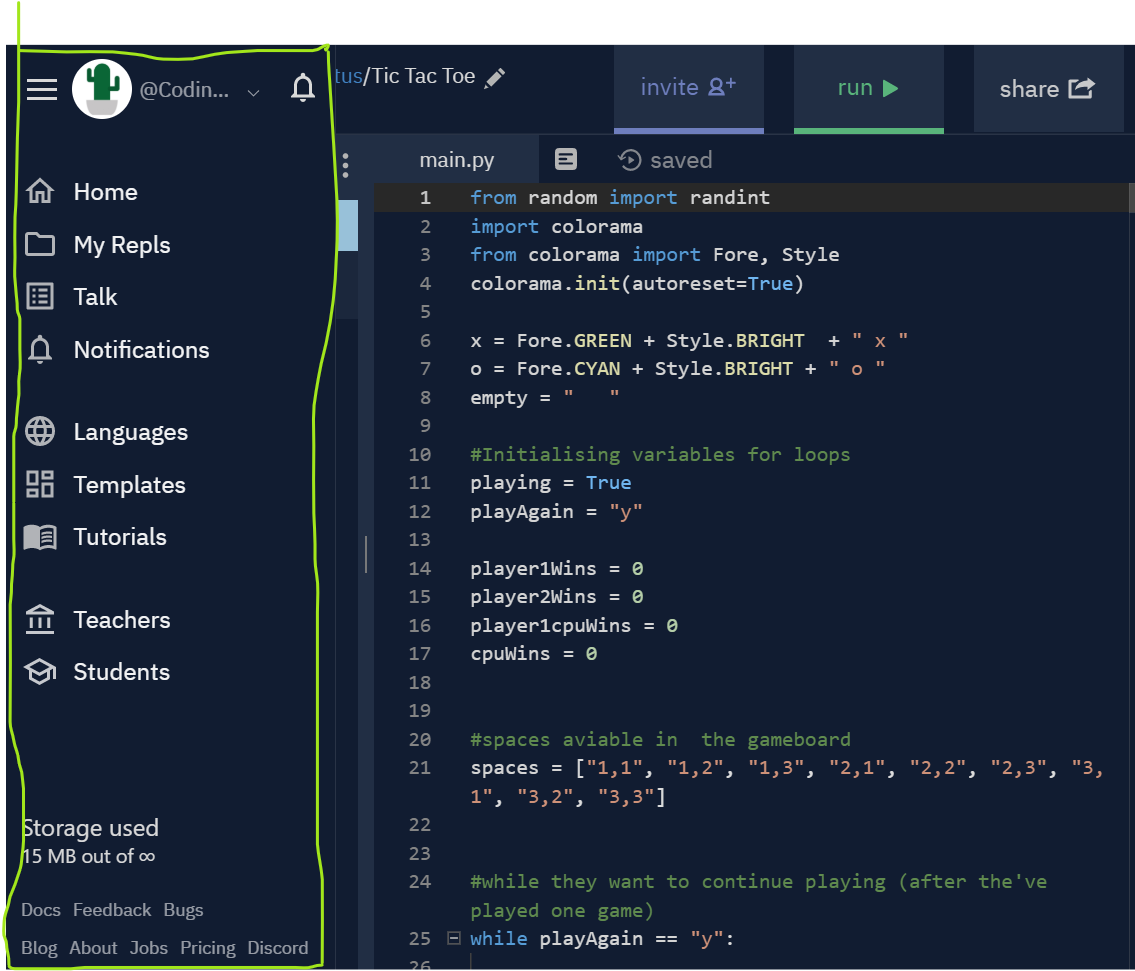 As you can see, the menu at the side is also dark theme, meaning (in my mind) that the whole site could be in this dark theme, so why isn't there an option for that?
---
Sorry for the long, most likely badly worded, post
Any ideas?
amasad

(3356)
It just a matter of resources. We're trying to get more developers but we're a small team.
Maybe @moudy can make this work soon.
xxpertHacker

(861)
@amasad Now I don't think we should ping the CEO for everything, since I think we're probably just annoying him, but hey, it worked.
xxpertHacker

(861)
@CodingCactus I know, I always make to sure to read everything, before I speak. Don't want to falsely accuse people of things they didn't do, right?
DynamicSquid

(4634)
Take a look at SO. They just (or are trying to) implemented a dark mode, and there are soooo many bugs and they have a huge team. Like @amasad said, it's just a matter of resources
AphixDev

(217)
I don't think anyone wants to waste time making dark mode. They have enough on their hands just with plain coding. Also, most people on repl just code Python...
AphixDev

(217)
@CodingCactus That would be my best guess. They are probably trying to make other out-there stuff, if you know what I mean :P