In a python repl I used to be able to view it in full tab but now it just redirects to the src code. Any reason? I liked sharing my animation with my family and them not seeing the code (and also in full screen)
Answered by
MrVoo
[earned 5 cycles]
MrVoo
Not sure what you're talking about, but you can add ?v=1&outputonly=1&lite=1 to the end of the URL for full screen
Tejasnarula
doesn't work, can you do that and reply with one of your projects URL just for example? @MrVoo
Tejasnarula
@MrVoo The link you provided, if you copy and past it in new tab, on the output page there on top is a link if you click or copy past that it will open in new tab full screen with no files.
@frostedbutton75 You wanted full screen ? here's a way!
Pls upvote if this helps!
frostedbutton75
Well, I can't make a drawing but I'll give you a screenshot..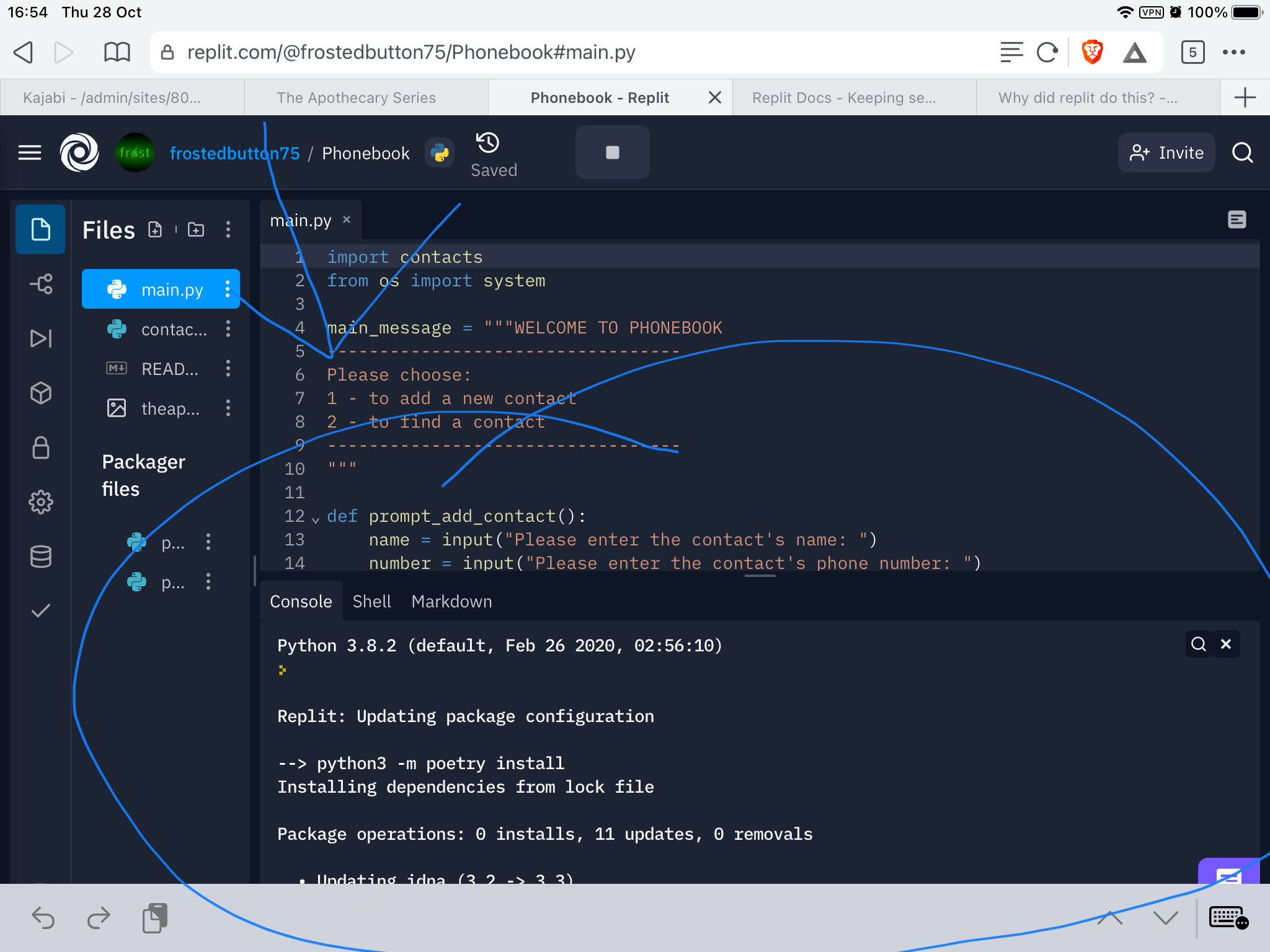 The circled output, when you went to https://phone book.frostedbutton75.repl.co would come up without redirecting to the files.
@MrVoo
Tejasnarula
Yeah, I would also share my project and others could see them in full screen without the code/files
but now there is no option to do that, if you find pls tell me also