please help me i am a new user. what are the basics of repl.it
*help
You are viewing a single comment.
View All
RYANTADIPARTHI

(6034)
Welcome to repl.it. This is a code editor, where you can code in your favorite languages, ask questions like this, post your best projects, make tutorials, learn from them, join teams, make new editors, update your profile, check out templates, and more.

questions, post, templates, tutorials, teams, talk, profile, notifications, and more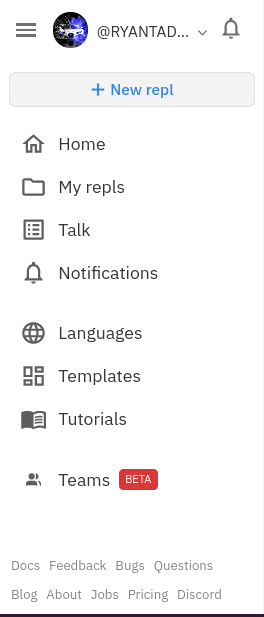 If you have any questions, just ping me, or reply to my comment.