Bookie0

(6294)
I don't see any color error, it looks fine no? Can you specify what it should look like, and what it looks like instead?
Also, I think I've gotten this kind of error/bug before in Python where the syntax highlighting colors are messed up. You can't really do anything, apart from reporting to bugs by clicking Get help in the sidebar: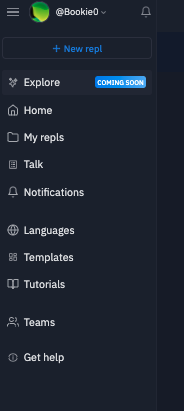 And filling out the bug form by clicking Report a bug.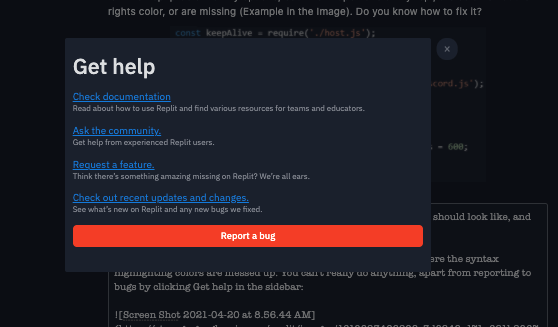 Good luck! :D
OldWizard209

(1541)
these are the only colors in replit. Replit dosent have excessive color coding like other IDEs. The main colors are blue, white, green, and yellow. Red underlines for errors. Green underlines for other information.