Does anyone know have to like do a storage system and have it save if you stop the code?
eankeen

(2051)
hi!
not sure exactly what you mean, but there is an option to download your code
its hidden under the menu (you have to click on the 'three dots')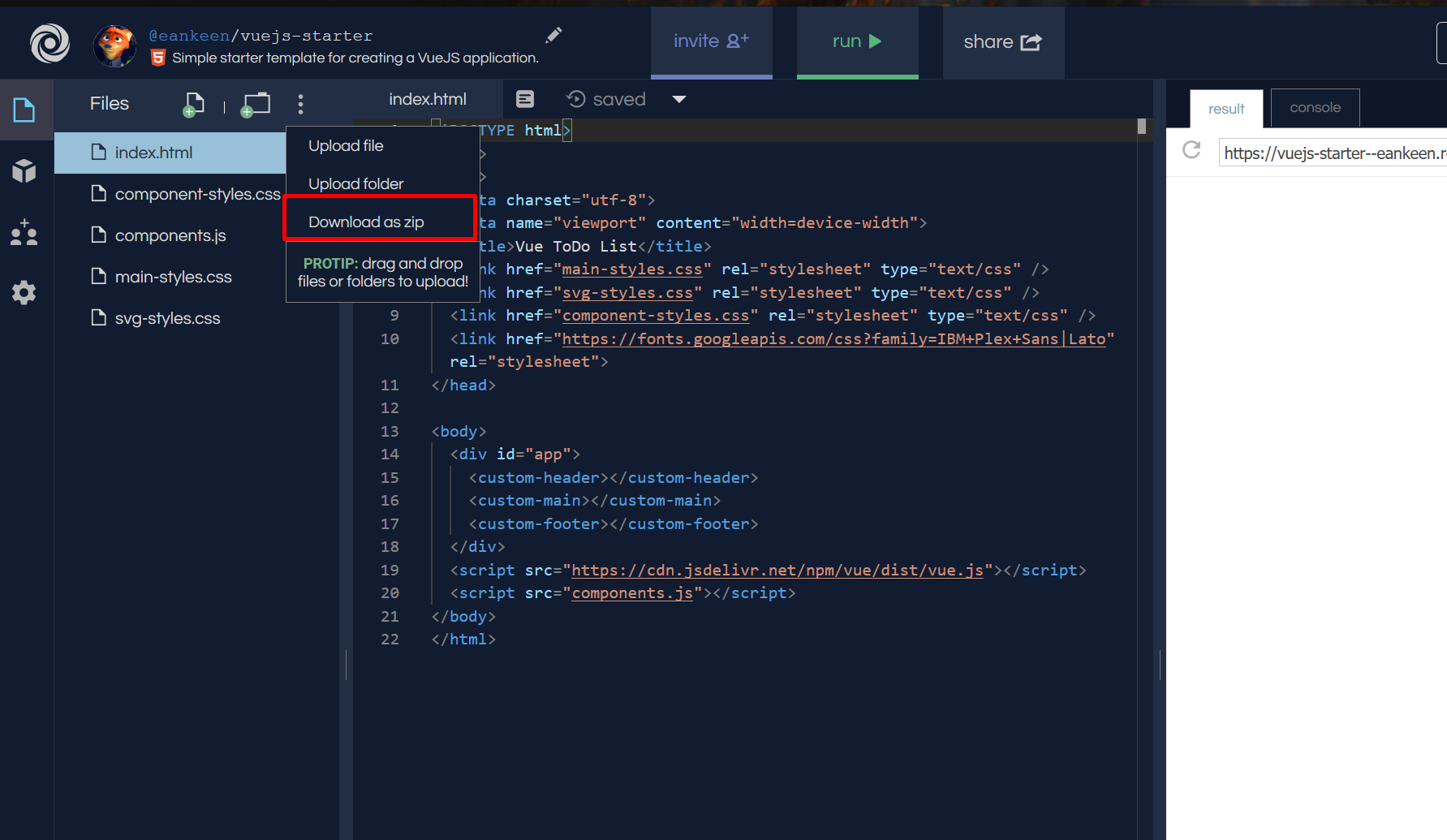 any code that you write will automatically be saved once you stop tying. any data that is saved will be persistent once you close the tab (meaning you will be able to see it once you visit back to the repl)
right now, no apis exist that relate to saving file. so if you were hoping to execute some javascript function when a file saved, there isnt an official and easy way to do so.
on the other hand, if you have some code that automatically writes to a file, that file will now be saved in the repl (it was recently implemented)
not sure what else you could mean, do you have any other details? :)
mwilki7

(1137)
You want to know if repl does that or you want to know how to do that on your own machine?