Python project never finishes loading
So I've been trying to work on this project throughout the day (it was fine at ~10 AM), but since this morning it just hasn't loaded despite spending ~20 minutes waiting for it to do so each time. The weirdest part is that the project itself can run, but it can't be edited since the interface is the only thing that doesn't load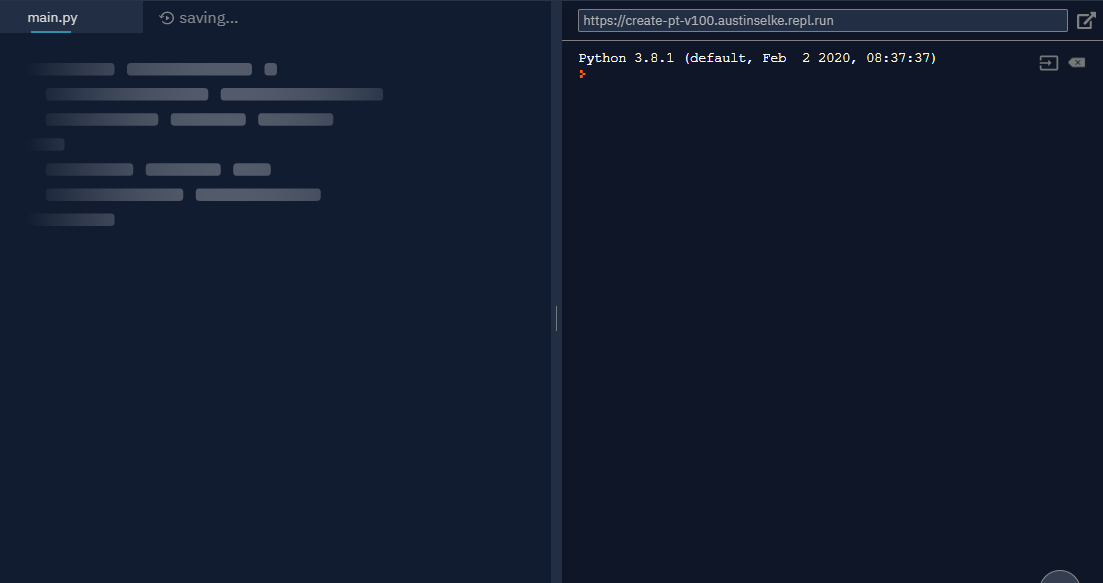 . H e l p.
dan82
It's saying something wrong with (indentationError line 115) and also look at the version of python you are using. other then that I don't know, I tried to help lol :D
AustinSelke
@dan82 The issue's basically been resolved (I think it was just that yesterday, the website itself had a bit of a stroke). The indentation error was probably just from me having to leave the class I was in halfway through doing something.
AllAwesome497
Open shell, (ctrl+shift+s) and use the command kill 1 you should see everything reload and it should work fine.
abc3354
I think there is an issue with repls and files :(
If this bug report matches your issue, feel free to upvote it and to add a comment to add informations.
---
If you found my answer helpful, you can upvote it :)
Please, do not hesitate to ask in comments if you have any question