If I have public repls, does that mean people can access to view the code/private files (.env)?
Galoogle

(0)
no, they can't edit them, only view them or fork them. just another reason to get hacker plan.
that's advertising for ya!
PattanAhmed

(1404)
@NoahsArk Hi,
Don't worry...
Public People can see every bit of code in every line of code but except one thing...
That is:-
.env files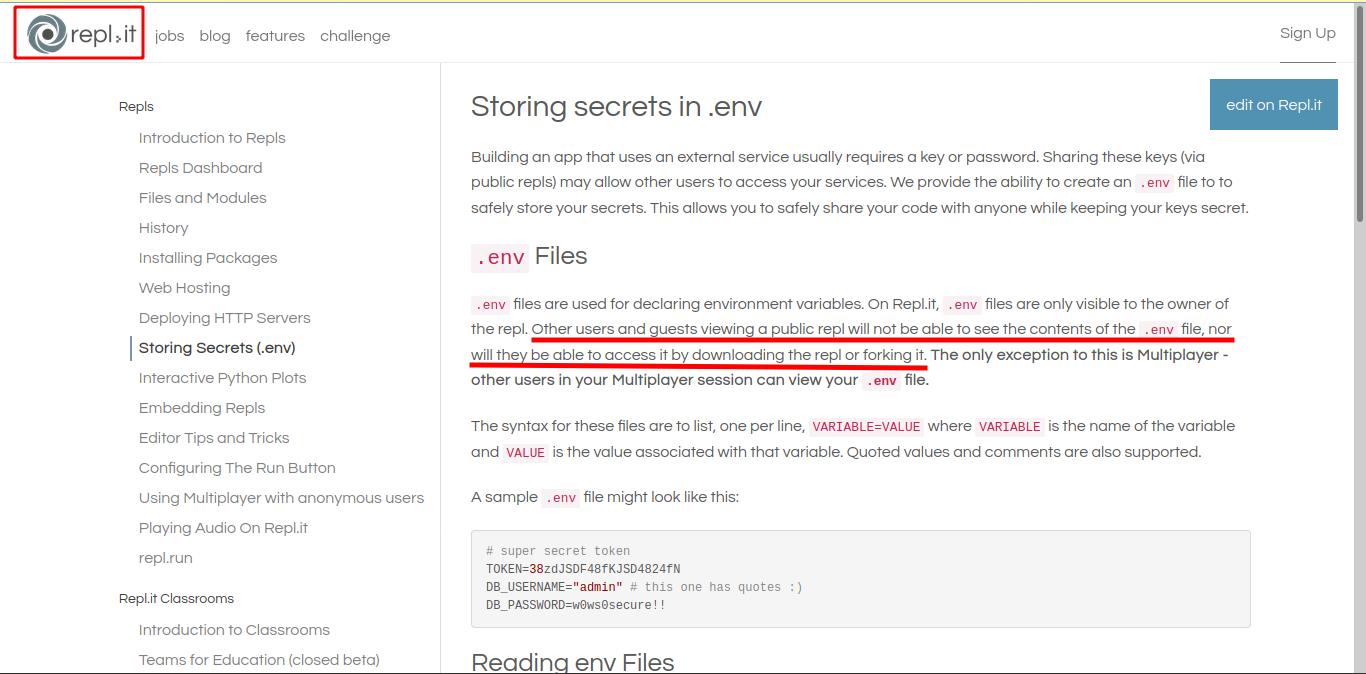 Reference:- Click here
That's it.
Thanks!
Hope this helps